Ann Coulter Says All Hate Crimes Are 'Hoaxes' Amid Jussie Smollett Controversy
Amid the ongoing controversy surrounding actor Jussie Smollett—who has been accused of paying two men to carry out a staged hate crime against him—right-wing pundit Ann Coulter tweeted on Thursday that all hate crimes were hoaxes.
"Alright, this particular hate crime turned out to be a hoax, but let's remember, ALL OF THEM are hoaxes. #Smollett," Coulter posted.
Despite what Coulter might tweet, hate crimes do happen. According to FBI data, there were 7,175 hate crime incidents in 2017, the most recent year for which data was available. That marked a 17 percent increase from the previous year.
And there have been multiple, high-profile hate crimes that most of the country is aware of in very recent memory. In fact, that FBI report on hate crimes was released just two weeks after 11 people were killed in a Pittsburgh synagogue, the suspected shooter reportedly screaming anti-Jewish epithets as he shot worshippers.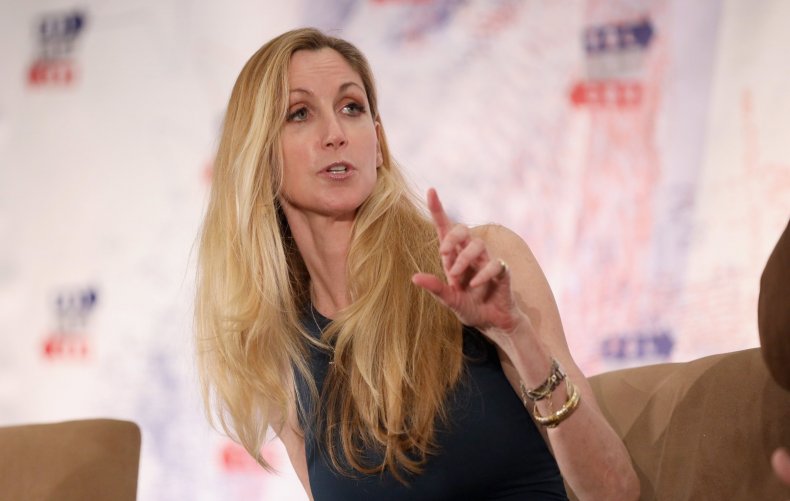 Coulter recently made headlines for criticizing President Donald Trump for not getting his long-promised border wall built. But the president also went after Smollett on Thursday, since the Empire actor has been accused of orchestrating the incident, during which his attackers reportedly put a noose around Smollett's neck and told him it was "MAGA country."
".@JussieSmollett - what about MAGA and the tens of millions of people you insulted with your racist and dangerous comments!? #MAGA" Trump tweeted.
Chicago Police Superintendent Eddie Johnson slammed Smollett at a press conference on Thursday, saying "bogus police reports cause real harm" for real victims who need support.
"I'm left hanging my head and asking why," Johnson. "Why would anyone, especially an African American man, use the symbolism of a noose to make false accusations? How could someone look at the hatred and suffering associated with that symbol and see an opportunity to manipulate that symbol to further his own public profile?"