Ann Coulter Argues Trump's Hush Money Payments Is 'Nothing Criminal, Suggests Dems Should 'Impeach Him' For Not Delivering Border Wall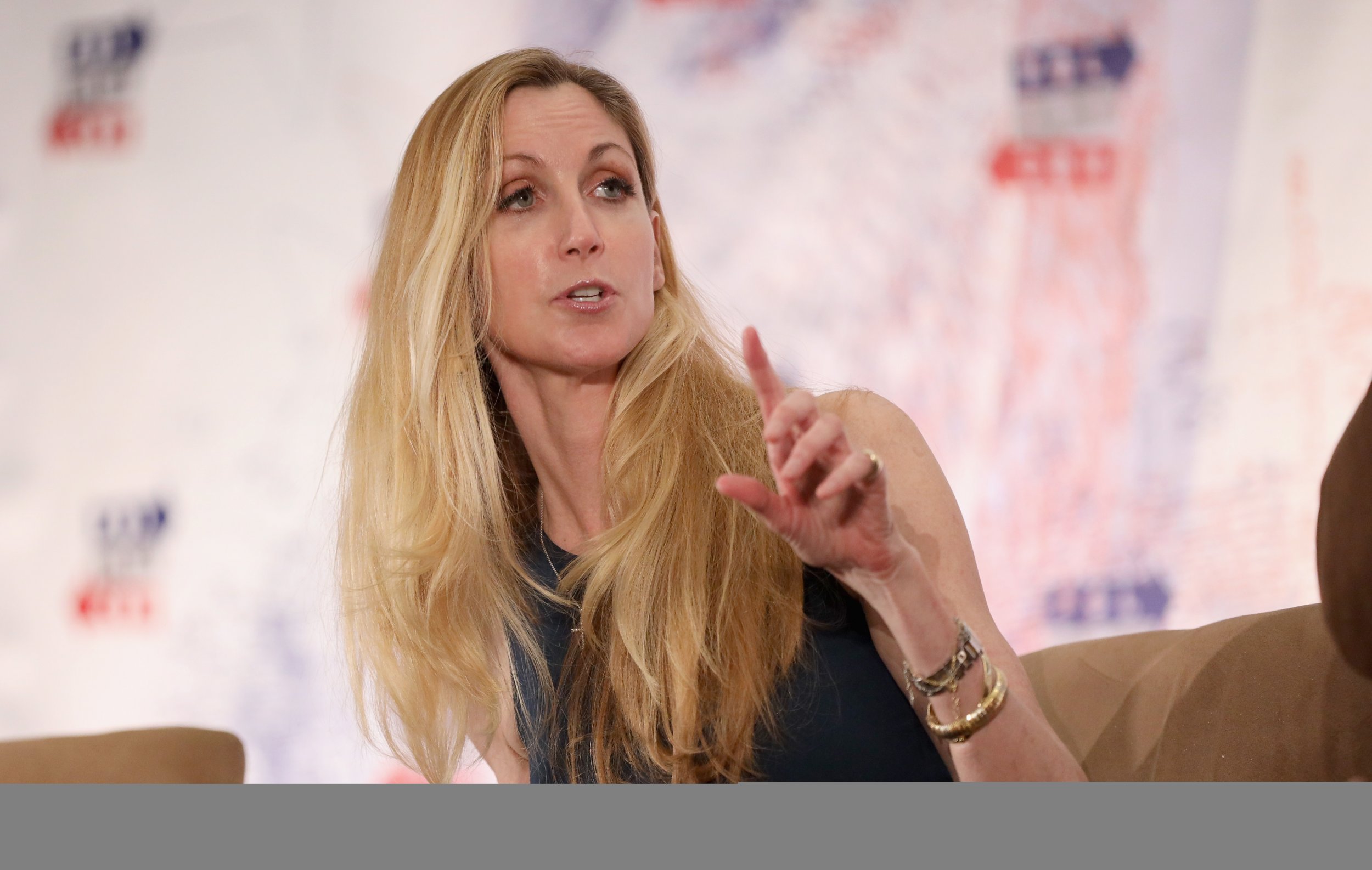 Following Michael Cohen's public hearing before the House Oversight Committee on Wednesday, right-wing pundit Ann Coulter defended Donald Trump's alleged hush money payments as "nothing criminal" and suggested that Democrats looking for impeachment should instead go after the president for failing to build the border wall.
In a column, posted to Coulter's website, the political commentator claimed that the alleged hush money payments Cohen made to adult film actress Stormy Daniels in October 2016 to stop her from going public about an alleged extramarital affair she had with Trump in 2006, was "nothing criminal."
"Neither the media nor Cohen seem to realize that Cohen wasn't doing anything illegal when he paid the 'hush money,'" she said. "Words like 'hush money' and 'porn star' make the payments sound unsavory… but there's nothing criminal about paying money to suppress embarrassing information, even in the middle of a political campaign."
Coulter then asserted that in order for "hush money payments to be campaign expenses," it would have to be proved that Trump knew he was "violating the law" and "authorized the payments only because he was running for office."
The conservative commentator — who penned the 2016 book "In Trump We Trust" in support of the president — goes on to argue that Trump "didn't exactly hold himself out to the voting public as a moral paragon."
"Trump won the presidency not because he touted himself as a man of character, but because he said he was someone who could get things done," she concluded. "Like build the wall. If you're going to impeach him, impeach him for that."
Coulter, once a loyal Trump ally, has repeatedly criticized the president in recent months for failing to deliver his campaign promise of a wall on the southern U.S.-Mexico border.
In December, she called out Trump for falsely telling supporters that sections of the wall were already built. "Even a Washington Post reporter knows that not 1 inch of Trump's wall has been built. Does Trump think his supporters are dumber than a WaPo reporter?," she tweeted.
A month later, amid the partial government shutdown, Coulter attacked the president's proposal to exchange extended DACA protections for wall funding. "There are a million things to trade for a wall: A higher federal minimum wage, an infrastructure bill, a solar panel bill," Coulter wrote, in a series of tweets. "Trade a wall for AMNESTY, and there's no purpose to having a wall."
"100 miles of border wall in exchange for amnestying millions of illegals," she added. "So if we grant citizenship to a BILLION foreigners, maybe we can finally get a full border wall."
Government watchdogs allege that the hush money amounted to campaign finance law violations because it was made with the intention of influencing the 2016 presidential elections and Trump's campaign committee failed to report it as a campaign expense.