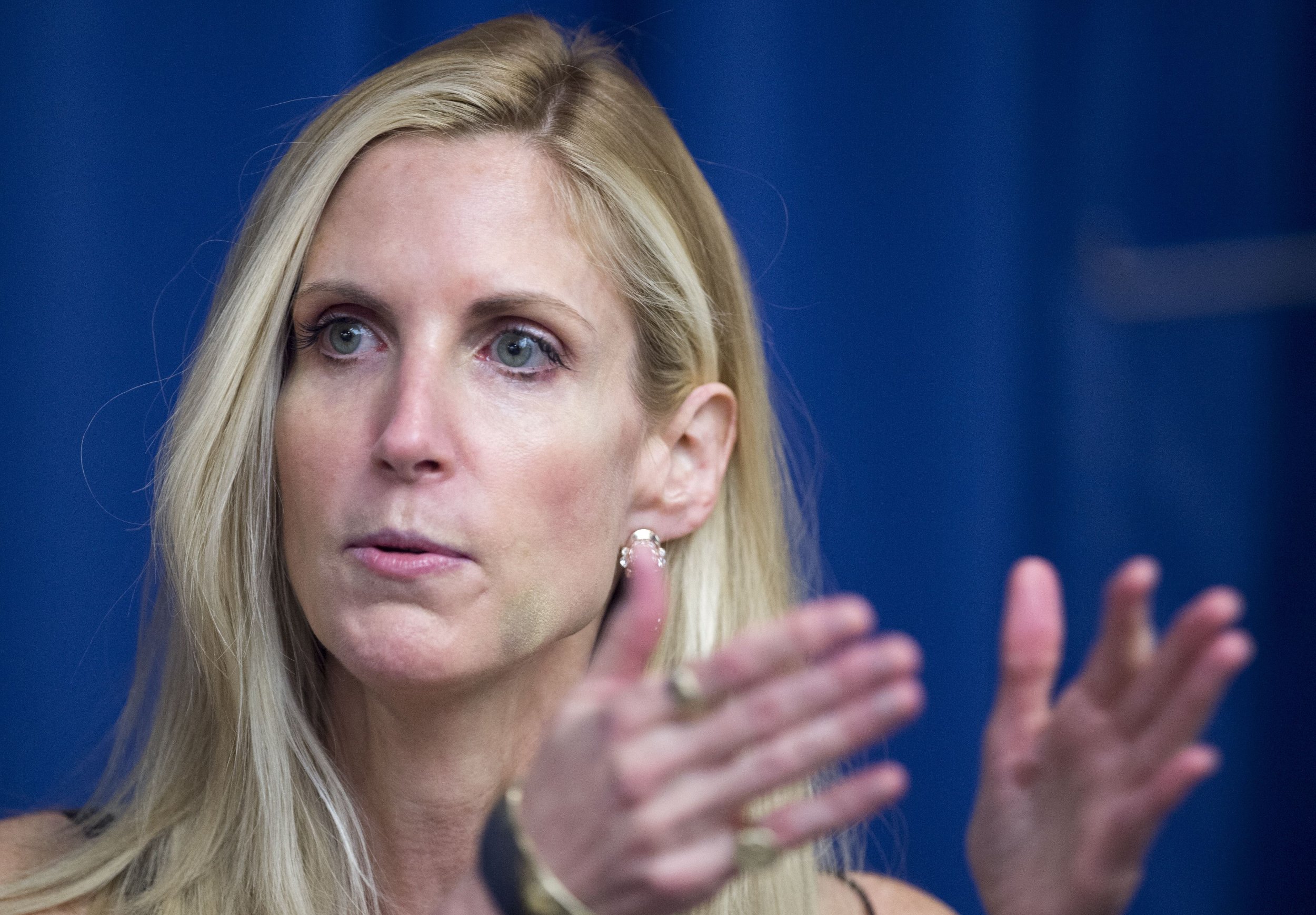 On the 29th day of the partial government shutdown, conservative commentator Ann Coulter shredded President Donald Trump's proposal to exchange extended DACA protections for a wall on the southern U.S-Mexico border.
Trump announced the proposed immigration deal from the White House on Saturday, where he continued to push for $5.7 billion in funding "for a strategic deployment of physical barriers, or a wall" in "high priority locations." In exchange, the president offered limited legal protections for undocumented immigrants — a proposition that Democrats and conservatives against an "amnesty" deal have rebuked.
"There are a million things to trade for a wall: A higher federal minimum wage, an infrastructure bill, a solar panel bill," Coulter wrote, in a series of angry posts on Twitter. "Trade a wall for AMNESTY, and there's no purpose to having a wall."
"100 miles of border wall in exchange for amnestying millions of illegals," she continued in another post. "So if we grant citizenship to a BILLION foreigners, maybe we can finally get a full border wall."
Coulter added: "We voted for Trump and got Jeb!"
Coulter, an intermittent Trump ally who penned the 2016 book "In Trump We Trust," is widely-considered to have pressured the president into allowing the government to go into shutdown over funding for the proposed border wall.
A partial shutdown went into effect last month after the president refused to sign a stop-gap measure designed to keep the government running through to February because it didn't include funding for the wall. Trump's move came shortly after far-right figures, including Coulter and Rush Limbaugh, unleashed a barrage of public criticisms against the president for failing to deliver one of his key campaign promises.
Recently, a Democratic lawmaker asked Coulter to tell Trump to reopen the government, in a tweet poking fun at her seemingly enormous influence over POTUS. "Dear @AnnCoulter—Please tell the President it's OK to open up the government," Rep. Jackie Speier (D-CA) said.
Trump's offer was rejected by Speaker of the House Nancy Pelosi in a statement released before the president officially made the proposal from the White House on Saturday. Pelosi called the deal "unacceptable," a "non-starter" and stated that it did not "represent a good faith effort to restore certainty to people's lives"—as the proposal only offered a three-year temporary solution for undocumented immigrants who entered America before their 18th birthday, otherwise known as DREAMers.
"It is unlikely that any one of these provisions alone would pass the House, and taken together, they are a non-starter," Pelosi said. "For one thing, this proposal does not include the permanent solution for the Dreamers and TPS recipients that our country needs and supports."
While Senate Minorty Leader Chuck Schumer argued that the proposal didn't even amount to a deal.
"It was the President who singled-handedly took away DACA and TPS protections in the first place -- offering some protections back in exchange for the wall is not a compromise but more hostage taking," Schumer said in a statement.
Now on its 29th day with no resolution in sight, the partial government shutdown—which has left around 800,000 federal governement workers either furloughed or working unpaid—became the longest in U.S. history when it reached 22 days last weekend, surpassing a record set in 1996 under Bill Clinton's administration.