Ann Coulter Compares Trump to Bush Senior Over Border Wall, Says 'Voters Remembered He Didn't Keep His Campaign Promise' Too
Conservative pundit Ann Coulter suggested President Donald Trump could be following in the footsteps of former President George H.W. Bush Thursday, by potentially losing re-election due to broken campaign promises.
Coulter responded to a tweet by Trump boasting about the economy by claiming that Bush made the same kinds of boasts right before losing to former President Bill Clinton in the 1992 election.
"That's exactly what the first President Bush said 3 years into his presidency," tweeted Coulter. "Then voters remembered he didn't keep his campaign promise -- and we got President Clinton."
A campaign speech given by the elder Bush where he said, "Read my lips: No new taxes," was later widely viewed as a broken campaign pledge when he raised taxes after taking office, which may have been a factor in Bush losing the election. Coulter believes Trump's failure to complete a border wall between the U.S. and Mexico also represents a broken campaign promise.
The economy was also seen to be the key factor in the outcome of the 1992 election, but most observers believed it was the Clinton campaign who pressed the issue rather than Bush, especially since the election happened shortly after a recession that occurred under Bush.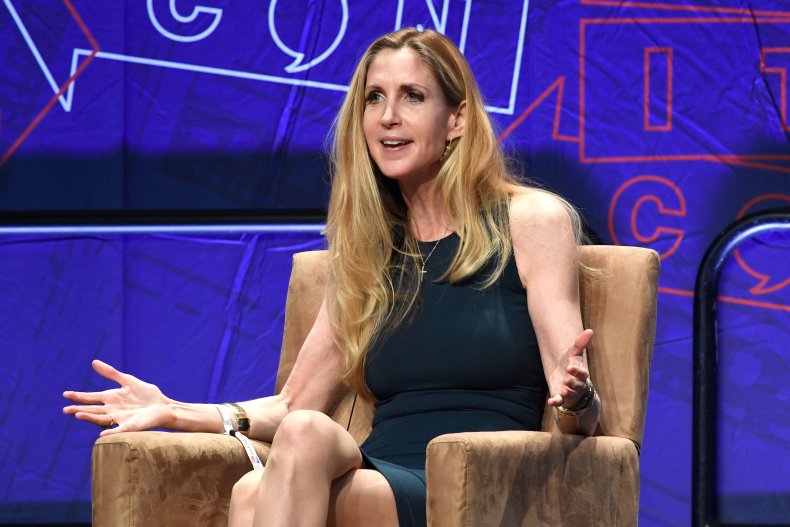 Coulter's tweet was the latest in a series of statements where she has expressed disappointment with Trump's performance as president. She has been particularly disappointed about the border wall and the issue of immigration. Coulter also recently expressed displeasure with Trump's handling of the Iran situation, insisting the president should focus on the "threat" from Mexico instead.
Although Coulter has frequently made critical comments about Trump, she was once one of his biggest admirers. She authored a book titled In Trump We Trust: E Pluribus Awesome!, published shortly before the 2016 election.
However, the relationship between the pair has become decidedly frosty since then, with Coulter insisting the president "must go" in a November tweet. Prior to that, Trump dismissed Coulter as a "wacky nut job," while she has dubbed the president "an idiot."
An incident that may have helped spark Trump's opinion of Coulter was an early 2017 meeting at the Oval Office, where the pundit provoked anger in Trump by comparing him to his former rival Jeb Bush.
"The one moment he got most upset was when I said, 'You're no different from Jeb exclamation point.' Then he just lost it," Coulter told C-SPAN in a November 15 interview.
Despite her relatively newfound disdain for Trump, the Republican Coulter has consistently reserved most of her negative comments for Democrats. Impeachment is one issue where she has remained firmly on Trump's side, agreeing with the president that the "witch hunt" was caused by "unfair" Democrats rather than evidence that Trump had committed impeachable offenses.
Newsweek reached out to the White House for comment but did not receive a response in time for publication.