Anna Wintour Avoids Question About Melania Trump's Style: Michelle Obama 'Is The Example That I Admire'
Vogue's famed editor-in-chief Anna Wintour seemingly threw subtle shade at first lady Melania Trump when asked about her style. To avoid the question, Wintour talked about the fashion choices of former FLOTUS Michelle Obama.
The question arose while Wintour was discussing the intersection of politics and fashion with The Economist's Anne McElvoy on Friday. McElvoy asked Wintour if she "valued" that Melania Trump wore several British-inspired outfits during President Donald Trump's state visit to the United Kingdom in June.
"In looking, there is something so visual about the Trumps," McElvoy said. "His sort of ill-fitting suits and the strange trousers and red baseball cap...almost deliberately off-trend...in a way that might echo with the base."
"Melania, put together in a much more put-together way," McElvoy continued, "I think [she] very consciously wanted to see herself as an ambassador...of transatlantic fashion. I mean, do you value that?" she asked Wintour.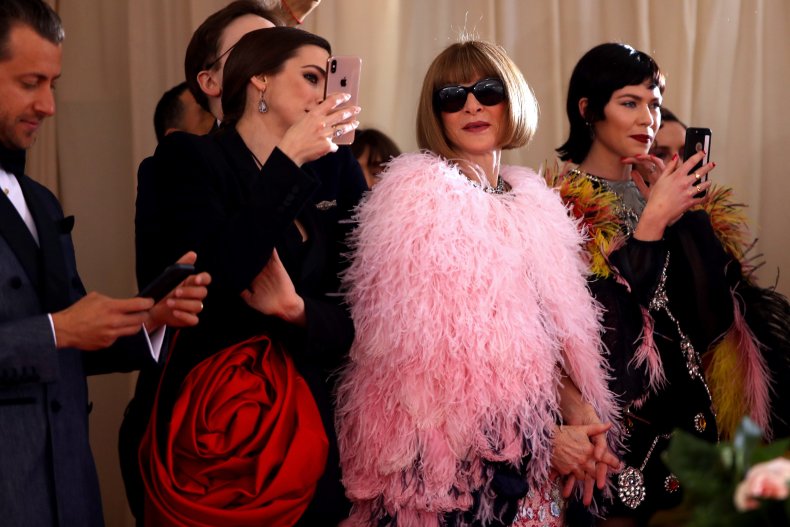 Wintour, however, preferred to discuss Michelle Obama, who has graced the cover of Vogue three times. Wintour sidestepped the question and answered:
"I think first lady Michelle Obama really was so incredible in every decision she made about fashion. She supported young American designers. She supported designers, indeed, from all over the world. She was the best ambassador that this country could possibly have in many ways, obviously, way beyond fashion."
"But she's not the first lady now," McElvoy responded. "So what about the one that you've got now?"
"To me, she (Obama) is the example that I admire," Wintour said.
Refusing to acknowledge Melania Trump was quickly noticed on social media and prompted a discourse about where Wintour's loyalties lie.
Earlier in the interview, McElvoy asked Wintour if it was "a conscious decision" not to give much coverage to the current first lady. Unlike Michelle Obama, she has not been featured on Vogue while her husband was in office. The only time she appeared on the cover of Vogue was in 2005 when she married Donald Trump. She wore her wedding dress for the issue.
"There are so many women in politics that deserve celebration," Wintour responded, citing its recent photo shoot featuring five of the six female 2020 Democratic presidential candidates.
McElvoy asked Wintour if she would give fashion advice to President Trump if he were to call, to which she responded, "I think he's unlikely to call."