Newly elected Assemblywoman Annie Black has said she will not resign, after attending the protest that turned violent in Washington on Wednesday.
In an email blast sent through her campaign website, Black outlined her involvement on the day and insisted that she was "not going anywhere."
Black says she flew to Washington, D.C. by herself to attend the "Stop the Steal" rally, and while participating in the march, never entered the Capitol building.
She said the rally was "marred by some fringe elements who assaulted police officers and damaged property," adding added that: "THEY should be punished. Severely." The violence resulted in five deaths and 52 arrests.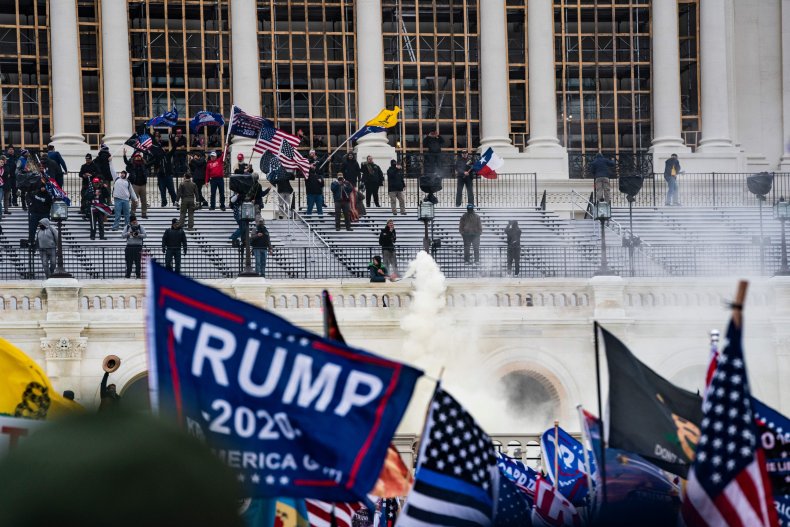 Black told reporters earlier that she had attended the march from the White House to the Capitol, but had not entered the Capitol itself. "Going into the Capitol to me was unacceptable, there was no excuse for that," she said, going on to refer to the building as a sacred space.
Black said she and others had simply "exercised our constitutional right to peaceably assemble and "petition the government for a redress of grievances related to how the 2020 elections were conducted."
A member of Mesquite City Council since 2018 and Nevada Assembly since last year, Black previously said she has "attended over a dozen Trump rallies over the past few years."
Her refusal to resign comes after the Democratic Legislative Campaign Committee called on Friday for every Republican leader involved to "resign immediately," along with a list of names including Black's.
"There is blood on the ground at Capitol Hill and Republicans have nothing to say about their own elected officials who cheered on the rioters," Democratic Legislative Campaign Committee President Jessica Post said in a written statement after the violence.
"There must be consequences for these shameful actions. We have videos of Republican state legislators trespassing in the Capitol and encouraging the crowd outside. They must resign or be expelled from their offices, and their leaders need to apologize to the American people for the Republican Party's role in violently attacking our democracy."
In response to this, Black wrote: "I'm not going anywhere. Though it appears Republican Assembly Minority Leader Robin Titus wishes otherwise."
On Saturday, Virginia Republican Senator Amanda Chase also faced calls to resign. Virginia Senate's Democratic Caucus accused Chase of having "galvanized domestic terrorists who violated the United States Capitol on Wednesday afternoon through riots, destruction, and desecration."
Newsweek has approached Black and Chase for comment.