On Anniversary of George Floyd's Killing, Black Businesses Still Left Behind | Opinion
Venture capital firms and other lending institutions must start providing real support, rather than just fleeting allyship. The government can play a crucial role in supporting this change through federally backed programs, venture capital funding, and diversity targets. It's time to recognize that Black entrepreneurs deserve equal access to capital and the perpetuating disparities that have held them back for far too long must end. Let's honor George Floyd's memory by taking action to support Black entrepreneurship and create a more equitable future for all.
The Black Lives Matter movement was a key factor in boosting consumer support of Black-owned businesses through purchasing goods and pitching in on crowdfunding campaigns. While these changes brought hope for the future, those outside the Black community should be asking themselves why must Black men be murdered for the public to support Black-owned businesses?
Following the killing of George Floyd and the subsequent reckoning for racial justice, Black entrepreneurs and startups led by Black individuals experienced a notable surge in securing venture capital funding. In 2020, VC firms raised between $850 million to $1.2 billion for Black-owned startups. Despite the increase in funding, the amount raised only represented 0.92% of the total funds acquired through VC funds that year.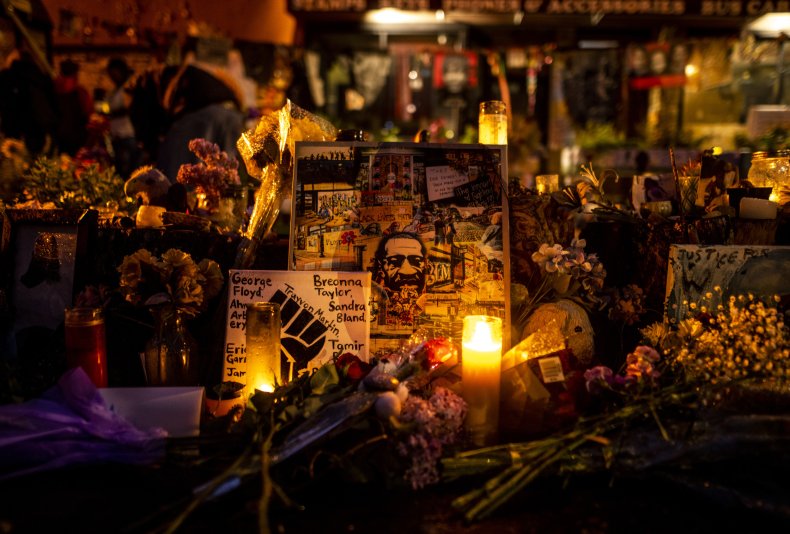 Further, a significant portion of these meager profits were lost due to the declining momentum of the movement and worsening market conditions. The lack of support was deeply discouraging, as evidenced by the stark decline in venture capital backing for Black entrepreneurs in 2022, which plummeted by 45 percent, compared to a 36 percent reduction in overall lending.
Historically, venture capital firms, banking institutions, and other platforms that offer funding to entrepreneurs have all been guilty of expressing fleeting support for Black entrepreneurs. JPMorgan was one lender that vowed to use $30 billion to end the racial wealth gap but didn't do much more than give away debt and raise a few percentages. However, the potential for venture capital firms to transform Black-owned businesses is much higher when compared to traditional lending options. The government should specifically utilize venture capitalists as a vehicle to uplift marginalized entrepreneurs.
Federal-backed funds such as the U.S. Small Business Administration Section 8(a) program can also provide the resources and support underfunded Black businesses need to succeed. This program offers treatment to socially and economically disadvantaged small businesses, including Black entrepreneurs, by providing government contracts, training, and mentorship opportunities.
If there were government stipulations increasing the number of loans given to Black-owned businesses, they could overcome growth barriers and see greater economic opportunities for themselves and their communities. For example, the NACA Economic Justice Loans gives personal and business funding that's approved through character-based lending, which banks previously used for white applicants. Tax incentives for supporting minorities and penalized non-compliance with diversity targets would also make a significant difference in economic outcomes.
Forcing compliance isn't an ideal option, but the data shows that Black entrepreneurs will never be treated equally unless it's incentivized, whether that be through support of the public or monetarily. White entrepreneurs consistently outrank Black, Latinx, and Asian entrepreneurs seeking funding no matter the type of institution. Among those groups, Black individuals are generally receiving the lowest level of financial support.
As noted in the Boston Foundation's 2021 report on capital inequality between white and minority entrepreneurs, Black business owners received more questioning, less transparency, and higher rejection. When approaching large banks for business loans in 2018, 31 percent of Black applicants were asked for W2 forms and 12 percent for their accounts receivable while white applicants were never asked for the equivalent. While these circumstances can be justified depending on the situation, the overall approval rate for financing Black entrepreneurs at large banks was 29 percent, coming in much lower than Asian (57 percent) and Latinx applicants (50 percent).
Outside the banks, Black entrepreneurs don't have it much better. In 2022, they received a slim 1 percent of venture capital funds in America. That's around $2.2 billion from the overall $215 billion loaned that year. While 2022 seems drastically low and cause for concern, the previous year was only up by a miniscule 0.3 percent. In this bleak scenario, how can Black entrepreneurs become viewed as profitable investments?
If Black-owned businesses had the same resources to achieve equal in revenue as white-owned firms, the American economy would receive an additional $200 billion. But those with funding don't want that to happen. They want to keep ignoring the stark reality that poverty breeds violence, crime, and inequity in a vicious never-ending cycle. This monster lives in neighborhoods of color and rarely affects the lives of venture capital investors, so why should it be important to buy Black? It's an undeniable fact that Black-owned businesses are underfunded and it's equally evident that solutions will benefit economies and create a safer, more prosperous society for all. But just as the Black Lives Matter movement instilled in all of America, you must be willing to fight for change in a world that is determined to silence your mantra of "No justice, no peace."
Kris Mathis is an award-winning business coach and serial entrepreneur. His K Mat Investment Group has a varied portfolio of businesses that seek to raise the standard of living in deprived communities.
The views expressed in this article are the writer's own.