Anonymous Hackers Target North Korea in Response to Satellite Launch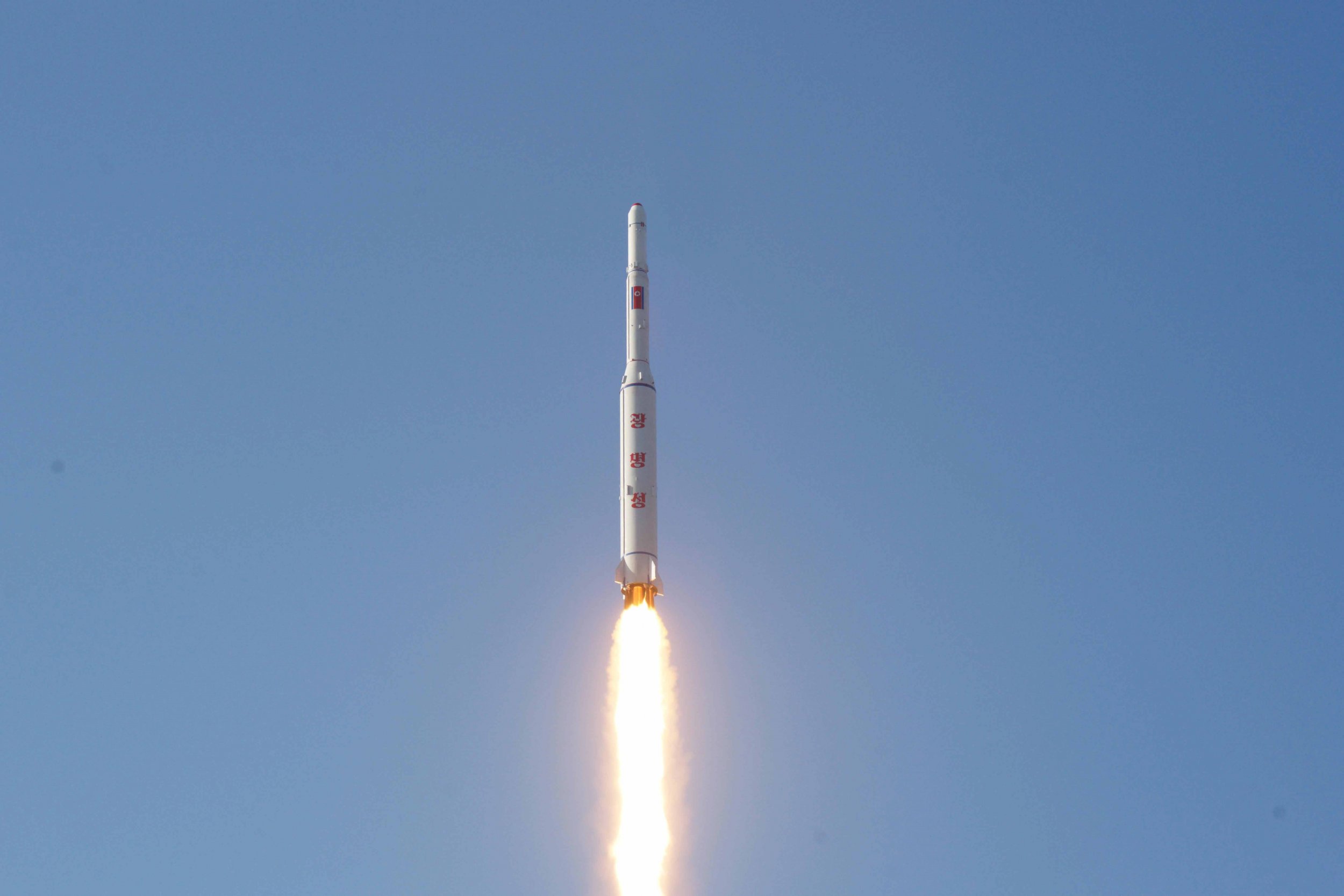 Hackers associated with the Anonymous collective have attacked North Korean state websites in response to the country's latest satellite launch.
The New World Hackers targeted three websites hours after the launch on Sunday, with the group claiming up to 200 sites were affected as a result of the attacks.
"Our main motive for these attacks was to stop communications between the satellite and the websites, leaving the government wondering why they can't launch a test, or possibly even a real missile strike at any point in time," a member of the group tells Newsweek.
"If you attack a site linked to a satellite that constantly updates off of that site, you're really disrupting something somewhere. We at least slowed down their progress."
It is not clear if communications with the satellite were affected but proof of sites being knocked offline by a distributed denial of service (DDoS) attack was shared with Newsweek. This method of attack overloads the servers used to host websites with traffic from multiple sources.
New World Hackers has previously been credited with the largest DDoS attack ever carried out, using its "BangStresser" tool to disable all of the BBC's websites for a period of several hours in December 2015.
The same tool has also been used to repeatedly disrupt Donald Trump's campaign website, as well as dozens of sites associated with the Islamic State militant group (ISIS) as part of Anonymous's OpISIS campaign. New World Hackers has said that while it takes part in certain Anonymous operations and supports the hacktivist collective, it operates independently of the group.
North Korea has defended the satellite launch as a way of tracking weather patterns. However, the U.S. and other countries have accused Pyongyang of using the launch as a front for a ballistic missile test.
"North Korea continues to develop their nuclear weapons and ballistic missile programs, and it is the responsibility of our alliance to maintain a strong defense against those threats," General Curtis M. Scaparrotti, U.S. Forces Korea commander, said in a statement.
The United Nations Security Council also "strongly condemned" the launch and promised to take punitive steps against North Korea.