Another Postal Worker Removed from Duty in Pennsylvania for Allegedly Throwing Out Undelivered Mail
A postal worker in Pennsylvania was removed from duty after allegedly attempting to throw out several trash bags filled with undelivered mail.
The U.S. Postal Service Office of Inspector General (USPS OIG) told Newsweek that USPS OIG special agents received a report about undelivered mail at the postal worker's private residence in the Baldwin borough of Allegheny County and investigated the tip on Sunday.
"USPS OIG Special Agents recovered several different classes of mail, including business mail, flats, and [a] small amount of first class mail," USPS OIG Special Agent Scott Balfour told Newsweek on Wednesday. "We expect to perform a piece count of the mail today, and make arrangements to have [the] mail delivered to customers as soon as feasible."
Balfour said the postal worker was an employee at a post office in Mount Oliver and has been placed on a non-duty and non-pay status pending the outcome of an investigation.
"Once USPS OIG special agents conclude their investigation, the case will be presented for federal prosecution to the U.S. Attorney's Office," Balfour said.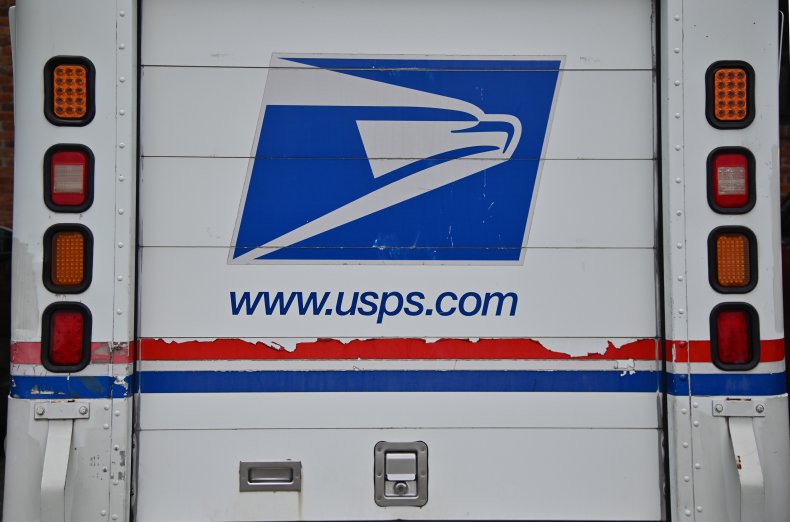 Earlier this week, news broke that a postal worker in Pittsburgh was also removed from duty without pay due to allegations that they tried to throw undelivered mail into a garbage can at a mental health clinic in the Lawrenceville neighborhood of Allegheny County. Political advertisements and one mail-in ballot request were recovered in that incident, the USPS OIG told Newsweek.
According to Balfour, the incidents were unrelated and involved two separate postal workers. No election materials were found in the discarded mail that USPS OIG special agents recovered outside the postal worker's home in Baldwin, he said.
After KDKA-TV identified the man who lives in the Baldwin home, Pittsburgh City Paper reported that the individual appeared to have promoted QAnon conspiracy theories in recent months, based on posts made under a Facebook account that was believed to belong to the individual.
Citing USPS OIG policy, Balfour told Newsweek that he could not confirm the identity of either postal worker accused of discarding undelivered mail.
Both incidents occurred at a time of concern about mail delivery throughout the country. Higher volumes of mail were expected this election season after most states expanded mail-in ballot options for voters in response to the coronavirus pandemic. Further concerns arose over the summer about mail delivery expediency after the USPS announced operational changes under the direction of Louis DeJoy, who was appointed to be the new postmaster general in June. During a hearing with the U.S. Senate Committee on the Judiciary in August, DeJoy told senators that the USPS "is fully capable and committed to delivering the nation's election mail securely and on-time." While the USPS has since authorized the use of extra resources to prioritize election mail, lawmakers continued raising questions through mid-October about the agency's ability to deliver election materials on time.
Pennsylvania is one of the key battleground states that political experts have said could sway the outcome of the 2020 presidential election. Several recent state polls indicate that Democratic presidential candidate Joe Biden has a lead among voters in the state, but President Donald Trump won Pennsylvania by a slim margin four years ago. While most counties within the state went to Trump in 2016, his Democratic challenger, Hillary Clinton, won the populous Allegheny County by more than 16 percent.