'Anthem' Demo Not Working: Server Status and Updates
Is the Anthem VIP Demo not working for you? Find out what's going on with EA's servers and when the demo will be accessible to everyone, plus how to send Friend Codes, here.
Having trouble getting into Anthem's VIP Demo? You aren't alone. According to EA, the game's servers are at capacity and they're working on adding more. The demo that launched just hours ago has been largely unavailable to players across the globe due to the servers getting overloaded at release. Additionally, EA's Battlefield V servers are also experiencing issues. While some players have been able to connect to the game, many are unable to play it and are receiving the "We're sorry, but the EA servers reached max capacity. Please try again later," message.
EA's official Twitter help account, tweeted at 12:45 p.m. EST that they are adding more servers to help handle the demand. No time frame was given for when the additional servers will go live.
If you visit EA's Anthem Live Server Status page, all available servers are up and running. It's only a matter of time before everyone who is participating in the VIP Demo will be able to log on. As more information is learned about the Anthem VIP Demo and when new servers will be available surfaces, we'll update this post.
UPDATE 4 - 7:00 p.m. ET: EA and BioWare have issued an official statement regarding issues players have encountered with Anthem VIP Demo.
"The main issue impacting the Anthem VIP demo on PC and PS4 has been resolved. Anyone who has had an issue on those platforms should restart the game and attempt to join again. Our team is still working on fixes for some of the issues we're seeing on Xbox One."
UPDATE 3 - 4:05 p.m. ET: An EA spokesperson has shared that impacted games are beginning to see a recovery.
UPDATE 2 - 3:05 p.m. ET: EA's official Twitter help account shared that the company is looking into issues occurring across all their games including Battlefield V, Anthem, Madden and FIFA.
UPDATE 1 - 1:45 p.m. ET: EA's support account shared that the company is looking into the infinite loading issue some players are experiencing.
How To Sign Up For Anthem VIP Demo and Use Friend Codes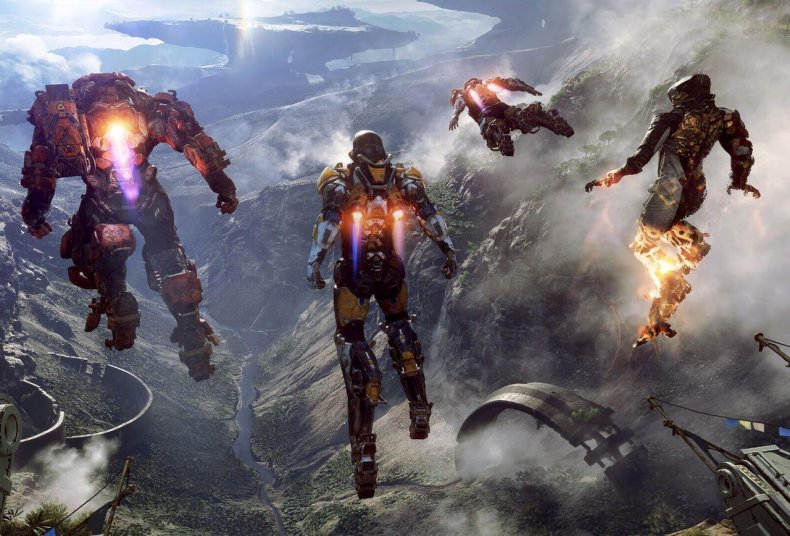 Participating in the Anthem VIP Demo is simple. You just need to pre-order the game or have an active EA or Origin Access subscription. If you want your friends to join you in testing the Anthem demo, you'll be given three friend invites you can send to anyone you choose. To use your Friend Passes simply follow these steps:
Download the Anthem VIP demo, install and launch.
Go to the "refer a friend" tab where you'll receive a special link to send to your friend.
The friend codes can be sent to any friend, regardless of platform. It's important to note, however, that Anthem does not support cross-platform play. Anthem officially releases on February 22 for Xbox One, PS4, and PC. If you have EA Access, you can play the Xbox One and PC version on February 15.