Anthony Carrigan Addresses NoHo Hank LGBT Reveal in 'Barry' Season 3
Barry actor Anthony Carrigan said he was "floored" by the opportunity to reveal more about his character NoHo Hank, after his sexuality was confirmed in Season 3, Episode 1.
The latest season of Barry returned to HBO on Sunday night with series regulars Bill Hader, Henry Winkler, Sarah Goldberg and Stephen Root returning alongside Carrigan. Episode 1, "forgiving jeff," is set six months after the explosive events of the Season 2 finale.
While many of the characters found themselves in different, often uncomfortable situations, NoHo Hank developed a heartwarming relationship in that time. Anthony Carrigan spoke to Newsweek regarding the development of his character.
Spoiler warning for plot point of Barry Season 3 Episode 1.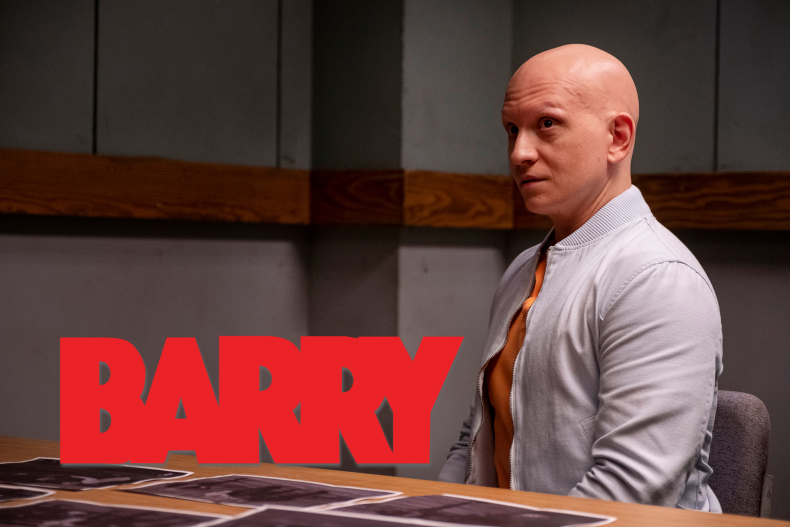 The sexuality of the unusually positive, detail-oriented Chechen mobster NoHo Hank was previously only discussed in fan forums and chatrooms. However, the Season 3 premiere of Barry addressed the topic head on by confirming that Hank is now in a relationship with rival Bolivian mafia leader, Cristobal Sifuentes (Michael Irby).
Carrigan admits the latest revelation about Hank feels like finding the final piece of his character's puzzle.
"Yeah, I certainly think that it's yet another door that's opened in terms of who Hank is," he told Newsweek. "Because up until this point, it's been predominantly like, who Hank is in terms of being a Chechen mobster.
"As an actor, you are asking these questions like 'Well, who are they? Who are they behind closed doors? Who are they when in a relationship? Who are they in these other ways that haven't been addressed yet? To actually get the opportunity to flesh out a character and stretch them out and find different shades of who they are, as an actor is just so rewarding.
"Just yeah, it's such a gift. Honestly. I'm just floored by it."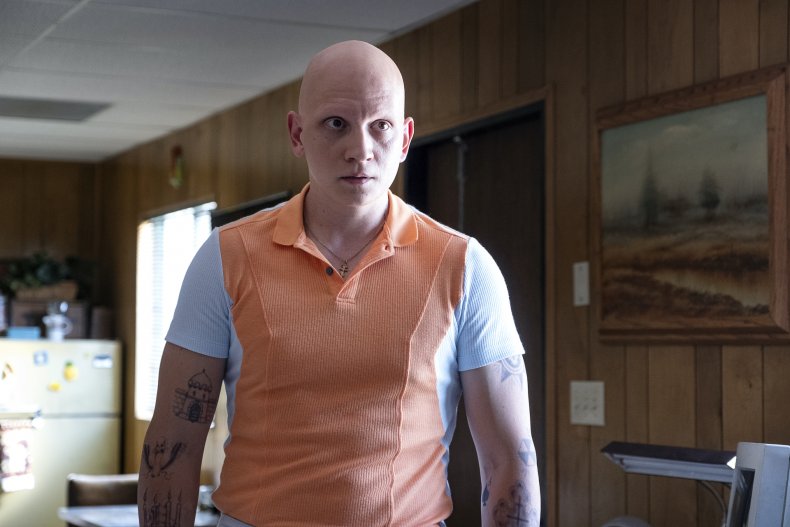 Carrigan has played NoHo Hank since Barry launched in 2018 and has since been nominated for a string of awards, including a Primetime Emmy Award for Outstanding Supporting Actor in a Comedy Series in 2019. In real life he is married to professional chess player Gia Olimp. The couple wed in a ceremony in 2018.
He had previously starred in a number of TV shows and movies before Barry, but Carrigan says this latest role has opened so many career doors for him. "I've just been totally bowled over and moreover, just so incredibly happy, that it's made other people laugh."
Carrigan continued: "When you see the look on fans' faces and just how much they've found it hilarious how much they kind of like were swept up in the story. That's what we care about."
Bringing a distinctive look to the character, in real life Carrigan suffers from alopecia areata which causes hair loss. He told Newsweek his thoughts on how the recent conversation surrounding alopecia has developed since Jada Pinkett Smith's own situation was highlighted at the 2022 Oscars.
Barry continues on HBO on Sunday nights at 10 p.m. ET/PT.
Click here to read Newsweek's interviews with Hader, Carrigan, Winkler and Root, discussing Season 3 of Barry.