Anthony Carrigan admits he could relate to Jada Pinkett Smith's "feeling of pain" when a joke was made at her expense during the 2022 Oscars.
Carrigan, best known for playing the character NoHo Hank in Barry on HBO, suffers from alopecia, the autoimmune disease which causes hair loss. The disease has been widely discussed in recent weeks after Will Smith slapped Chris Rock for making a joke about his wife Jada's hair loss, which is a result of alopecia.
While Carrigan admits he's dealt with too many "cruel jokes" or "offhand comments" within his own life, he now "loves" and "rocks" his own alopecia. Unfortunately, he is all too aware of others with alopecia who struggle with the condition.
Barry returns to HBO later this month, and ahead of the launch of Season 3, Carrigan sat down with Newsweek to talk about his reaction to the night of the Oscars, and how the discussion surrounding alopecia has progressed since then.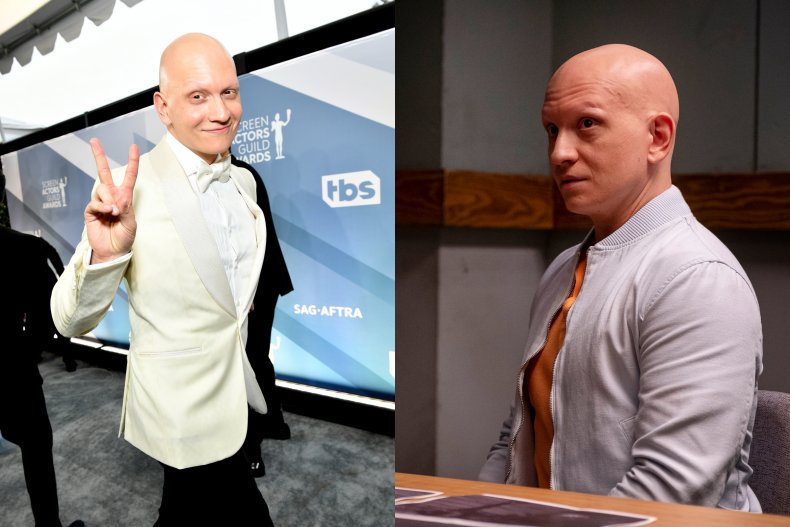 Reacting to Chris Rock's Joke
On the night of the Oscars, Rock made the joke that he can't wait to see Jada in G.I. Jane 2, which prompted Will to walk onstage and slap him. It had previously been publicized that Jada suffers from alopecia, which explained her hair loss.
That night, Carrigan spoke out to correct a Variety headline which suggested Jada had a shaved head. "Not because of her 'shaved head' Jada has alopecia," Carrigan wrote.
Almost three weeks later, Carrigan reflects on how the incident made him feel. "I was as shocked as everyone else was and kind of still is," he told Newsweek. "I think this is a situation in which numerous things can be true at the same time, which is kind of a hard thing to just simplify."
Carrigan said he couldn't determine who's right and wrong in the situation, but he can relate to the incident on a personal level. "I can understand and I can speak to, you know, understanding that feeling of pain, when it comes to a joke at your expense, when it comes to your physical appearance."
He continued: "I know that everyone in the alopecian community could relate to that kind of moment. Because everyone with alopecia has experience, if it's not like a cruel joke, it's a stare, or an offhanded comment. And it's those things, they do stay with you. That person who gave that comment, might not think about it again but, it's a difficult thing that alopecians certainly know quite well."
Bringing Awareness to the Alopecia Community
Since Rock's joke was made, and the fallout from Smith's actions has been discussed, alopecia has become more prominent in the media.
Numerous articles have been written surrounding the topic, people with alopecia have been heard as they've shared their experience, and recently Ricky Gervais received backlash when he suggested that alopecia is "not a disability."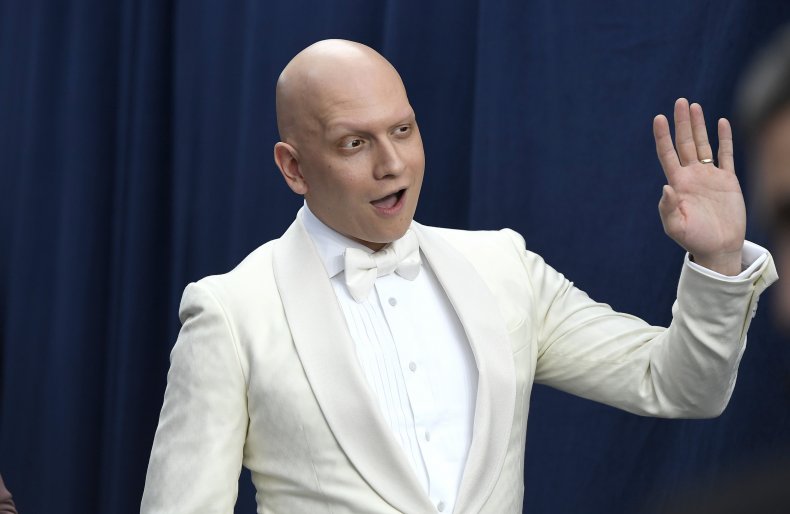 Carrigan believes all the rhetoric could become a positive for alopecians as it increases awareness.
"I am happy that alopecia is something that people are now kind of discovering is a thing, many people just had no idea what it was," Carrigan said.
"I know like a record number of people have Googled it, and have most likely just completely misspelled it in the process," he laughed. "I would prefer that people would pay attention to the effect that alopecia can have on someone, and not just immediately have an initial take on something that they might not know much about. I hope they'll do some research and understand that it can be a very difficult thing."
Carrigan has an incredibly positive attitude when it comes to his own alopecia, as he proudly admits: "I love my alopecia, I rock it," but he knows that not everyone within the community can cope as well as he can.
"It can be difficult for a lot of people. There was a 12-year old-girl who took her own life about a month ago, because she was bullied for alopecia. So it's a time for really opening your heart and having compassion and understanding. It may be easy to make fun of someone, but you never know what they're going through."
Twelve-year-old Rio Marie Allred from Elkhart, Indiana took her own life in March after she was reportedly incessantly bullied at school because of her condition. Carrigan highlighted the story on his Instagram account a day before the Academy Awards in March. While he shared how "heartbroken" he was, he urged people to move forward by practicing "kindness and inclusivity."
A GoFundMe page was set up to help Rio's family create a non-profit organization to bring awareness and support to their community against bullying.
Reflecting on the events of the last month, Carrigan told Newsweek: "It's way better to actually just try and understand and connect."
Carrigan was speaking to Newsweek ahead of the launch of Barry Season 3 on HBO. Episode 1 launches on April 24, with subsequent episodes airing every Thursday.