Anthony Fauci Hits Back at Rand Paul Over 'Inflammatory' and 'Slanderous' Remarks
Dr. Anthony Fauci called recent comments by Senator Rand Paul (R-KY) "inflammatory" and "slanderous," after a heated exchange about the origins of COVID at a Senate hearing on Tuesday.
Fauci, director of the National Institute of Allergy and Infectious Diseases (NIAID), spoke to MSNBC's Ari Melber on Thursday about his clash with Paul and the senator's claim that Fauci lied to Congress.
Paul has argued that Fauci lied under oath about National Institutes of Health (NIH) funding for gain-of-function research at the Wuhan Institute of Virology in Wuhan, China. Fauci strongly denied he has ever lied to Congress.
Fauci said on Thursday: "You know, I don't any take great pleasure, Ari, in clashing with the senator. I have a great deal of respect for the institution of the Senate of the United States."
"But he was completely out of line. He totally distorted reality. And he made some inflammatory and I believe slanderous remarks about lying under oath, which is completely nonsense," he said.
"I mean, and some of the things he says are so distorted and out of tune with reality, I had to call him on that. I didn't enjoy it, but I had to do that because he was completely out of line. Totally inappropriate," Fauci said.
Paul and Fauci have clashed repeatedly in hearings about COVID and on Tuesday they had a tense exchange when the senator suggested that Fauci had lied to Congress. While Paul says NIH funding was provided for the research, Fauci has denied that was the case.
Paul asked Fauci if he wanted to retract an earlier statement on the funding of gain-of-function research, citing a study by Dr. Shi Zhengli. The senator said that in that study Shi said she received funding from the NIH and that her work involved combining genetic information from different coronaviruses that only infect animals in order to test transmissibility in humans.
"Senator Paul, I have never lied before the Congress and I do not retract that statement," Fauci said. "This paper that you are referring to was judged by qualified staff up and down the chain as not being gain-of-function."
When reached for comment by Newsweek on Friday, Senator Paul's office pointed to a letter he sent to Attorney General Merrick Garland on July 21 urging the Department of Justice to open an investigation into testimony that Fauci gave on May 11 before the Senate Committee on Health, Education, Labor and Pensions.
Paul has said he will push for a criminal probe into Fauci. He told Fox News' Sean Hannity on Tuesday: "I will be sending a letter to the Department of Justice, asking for a criminal referral because he has lied to Congress."
"We have scientists that will line up by the dozens to say that the research he was funding was gain-of-function," the senator said.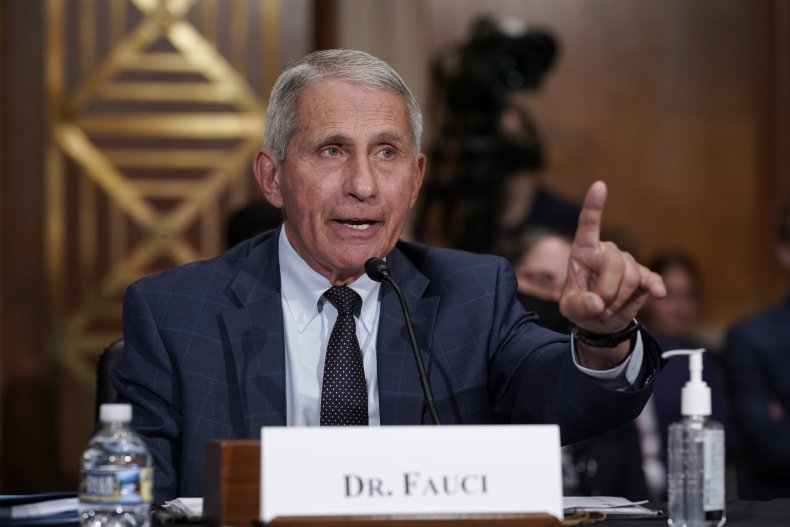 Update 7/23/21 10.45am ET: This article was updated to include a response from Senator Rand Paul's office.