Rand Paul Seeks 'Criminal' Investigation of Dr. Fauci After Senate Tussle
Rand Paul has said he will push for a criminal probe into Dr. Anthony Fauci, following his heated exchange with the infectious diseases chief at a Senate hearing on Tuesday.
The Kentucky senator claims that the infectious diseases chief lied before Congress about funding for a Chinese lab that some have linked to the COVID-19 pandemic.
Paul agues that the National Institutes of Health (NIH) funded so-called "gain of function" research—a process involves enhancing a virus in a lab to study its potential impact in the real world—at a lab in Wuhan.
In a stern response, Fauci said: "Senator Paul, you do not know what you are talking about." The the National Institute of Allergy and Infectious Diseases (NIAID) director also told the Senate hearing that the research Paul referred to "was judged by qualified staff up and down the chain as not being gain-of-function."
NIH and NIAID have said they supported grants to research viruses in bats and mammals, but had never approved any grant supporting gain-of-function research on coronaviruses that would have increased their transmissibility or lethality for humans.
However Paul doubled down on his accusations on Fox News, telling anchor Sean Hannity that under Fauci's leadership the NIH "funded the Wuhan lab" and that "he has at least tangential responsibility" for the severity of the pandemic.
"I will be sending a letter to the Department of Justice, asking for a criminal referral because he has lied to Congress," he told Hannity on Tuesday night.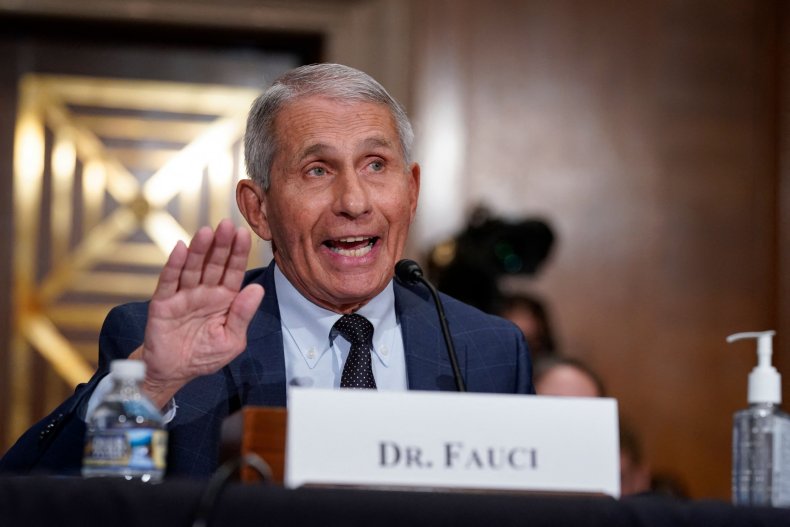 "We have scientists that will line up by the dozens to say that the research he was funding was gain-of-function," Paul said, accusing Fauci of trying "to cover his tracks and to cover his connection to Wuhan lab."
Paul added that there is "still some conjecture as to whether or not [Covid-19] came from the lab," but insisted Fauci was "lying" about funding gain-of-function research and "should be punished."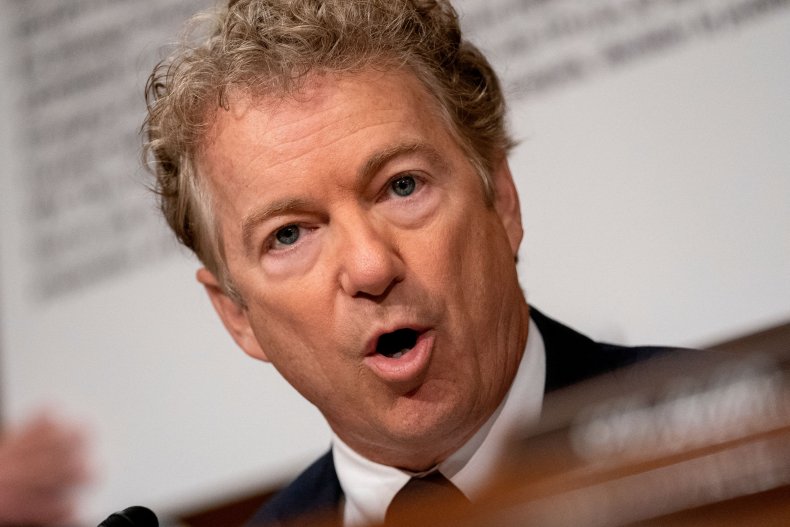 Fauci gave a robust defense on Tuesday to Paul's claims.
He told the Senate health, education, labor, and pensions committee: "I totally resent the lie you are now propagating, senator."
"Those viruses are molecularly impossible to result in SARS-CoV-2." Fauci added,
"You are implying what we did was responsible for the deaths of individuals. If anybody is lying here, senator, it is you."
Newsweek has contacted the NIAID and Sen. Paul's office for comment.
In May, President Joe Biden called for the origins of the disease to be investigated and for a report back within 90 days. The most common theory is that the virus originated in animals, possibly bats, and was passed on to humans.
Fauci has been a target of Republican criticism over the Biden administration's approach to the pandemic.
It has gained traction following the release of his emails which have been interpreted by his critics as calling into question what he knew about the gain-of-function research.