Coronavirus LIVE: Louisiana Reports its Third-Highest Daily COVID-19 Case Count Since Pandemic Start
Louisiana reported its third-highest daily COVID-19 case count since the start of the pandemic, as cases soar among the unvaccinated
Only 15% of the population in Latin America, the Caribbean are fully vaccinated
NYC health care workers must now get vaccinated or get tested weekly
The WHO predicts global COVID-19 cases will reach 20 million in the coming weeks
Politicians and public health officials across the U.S. are scrambling to respond after a major spike in the number of new COVID-19 cases and hospitalizations.
The Delta variant has gained a foothold throughout all 50 U.S. states, according to data from Johns Hopkins University. The average number of daily cases last week hit 32,278, up 145 percent on the rate a fortnight ago.
The U.S. Department of Health and Human Services said the number of hospitalizations increased by 50 percent in the past two weeks to about 24,923 a day.
More than 97 percent of people hospitalized with COVID-19 are unvaccinated, according to the Centers for Disease Control and Prevention (CDC).
"This is becoming a pandemic of the unvaccinated," CDC Director Dr. Rochelle Walensky warned at a briefing Friday.
Additional to the worries about the unvaccinated, new data has shown that the Johnson & Johnson jab is less effective against the emerging variant.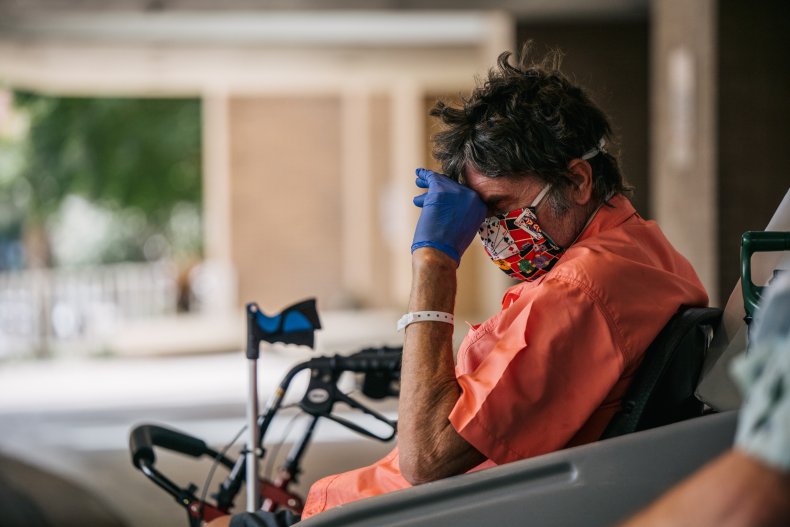 Follow the Newsweek liveblog throughout Wednesday for all the latest.