Fauci Says He's Always Been 'Honest' as COVID Origins Questions Raised
Anthony Fauci has insisted he has always been honest throughout his career after he was accused by lawmakers of engaging in a "cover-up" in light of fresh intelligence disclosures concerning the origins of the COVID-19 pandemic.
The former chief medical advisor to the president, who was regularly the face of the government's response to coronavirus, has been repeatedly accused of attempting to obfuscate indirect United States funding of the Wuhan Institute of Virology, and previously testified that America had never financed research to enhance viruses in a lab.
It comes as two U.S. intelligence agencies have said they believe COVID-19 was the result of a mishap in a Chinese lab, rather than the virus crossing the species barrier from an infected animal. The revelations have reignited scrutiny of the government's handling of the pandemic.
Fauci previously came under fire after it emerged that the National Institutes of Health (NIH)—which he had been a key member of since 1984 until last year—gave U.S.-based EcoHealth Alliance a $3.7 million grant in 2014, $600,000 of which was sent to the Wuhan Institute of Virology in order to study bat coronaviruses.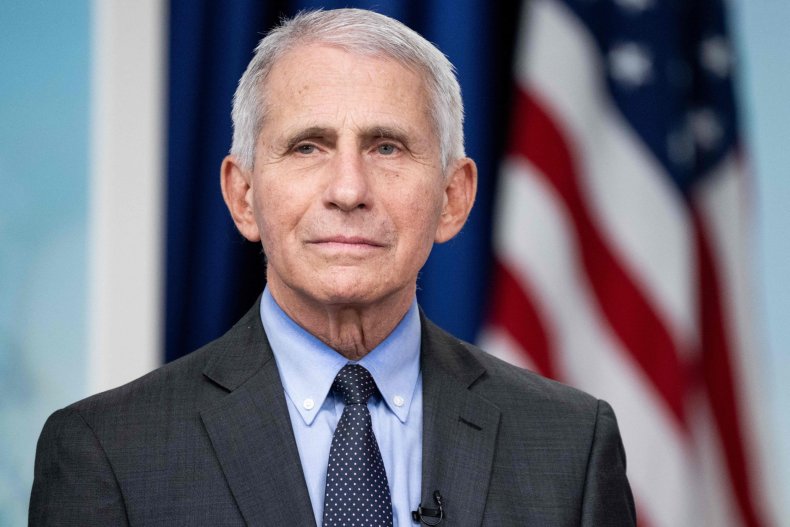 He denied repeatedly to Congress that the funding had been used for "gain-of-function" research, which seeks to enhance viruses to predict their evolution. Peter Kaszak, a virologist and president of EcoHealth, told CNN in April 2020 that the Wuhan Institute of Virology did not have the virus that caused the pandemic.
On Sunday, Republicans on the coronavirus pandemic subcommittee released a memorandum that accused Fauci of orchestrating the publication of a scientific paper that would suggest against the lab leak theory. Fauci described this as "false and misleading," in a statement given to Newsweek.
Rand Paul, a GOP senator for Kentucky, told Fox News on Tuesday that Fauci was responsible for "an elaborate cover-up" which Paul claimed he had undertaken as "ultimately he would have culpability."
Fauci did not respond specifically to Paul's claims when asked to comment by Newsweek.
Asked by Anderson Cooper on CNN the same day whether he felt Congress was interested in the truth, Fauci said he did not want to comment.
However, he added: "The most important thing we've got to do is stick with data, stick with science, be transparent and be honest—which I have been very much so literally for the entire 50 years that I've been at the NIH and the 38 years that I directed the [National Institute of Allergy and Infectious Diseases]."
The prevailing opinion among intelligence analysts and scientists appears to remain that COVID-19 likely spread into the human population by jumping the species barrier from livestock in the Huanan Seafood Wholesale Market, a wet market in Wuhan.
But a growing number of intelligence agencies have adopted the theory that the virus may have spread into humans from a nearby lab—a claim the Chinese government has repeatedly refuted.
On February 26, the Wall Street Journal reported, citing sources who had read a new classified document, that the U.S. Department of Energy had found with "low confidence" that the deadly virus could have emerged from an error at a lab in Wuhan.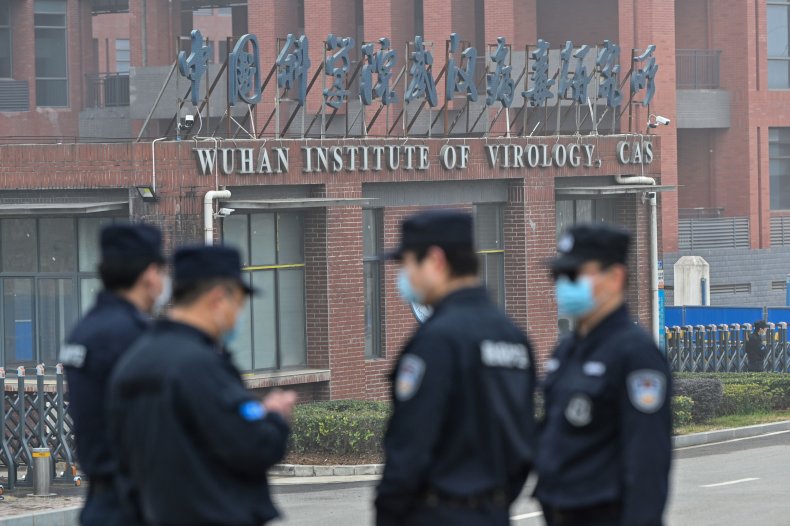 In an interview with Fox News on February 28, FBI Director Christopher Wray said the agency "has for quite some time now assessed that the origins of the pandemic are most likely a potential lab incident in Wuhan."
He said that he was referring to "a potential leak from a Chinese government-controlled lab." The Wuhan Institute of Virology has been implicated as the source of the virus.
"I'm sure it leaked out of that lab," Rebecca Grant, a national security analyst at IRIS Research, previously told Newsweek. "Might have been an accident, might have been someone put the garbage out wrong."
When asked about the lab leak theory, Fauci said his appraisal of the data led him to believe that it was unlikely, but that he kept "an open mind" about the possibility.
"The origin of the virus should be the subject of ongoing, thorough, and open-minded scientific study that follows the data and evidence wherever it leads," he told Newsweek. "That remains my goal today."
Other medical experts have sided with the lab leak theory, though. Speaking to the coronavirus subcommittee last week, Marty Makary, a surgeon who became a prominent pundit during the pandemic but has no background in virology, said it was a "no-brainer," adding: "The reason this is even an issue is that it's embarrassing we funded the lab."
Update 03/08/23, 8:52 a.m. ET: This article was updated to include comment from Anthony Fauci.