Fauci Accepts Joe Biden's Offer to Be Chief Medical Adviser
The U.S.' top infectious disease expert, Dr. Anthony Fauci, has accepted an offer from President-elect Joe Biden to serve as chief medical adviser in his incoming administration.
On Thursday, Biden told CNN he had asked Fauci, who is the director of the National Institute of Allergy and Infectious Diseases (NIAID), to continue in his post and also play a crucial role in his administration's COVID-19 team.
"I asked him to stay on in the exact same role as he's had for the past several presidents, and I asked him to be a chief medical adviser for me as well and be part of the COVID team," Biden told the network.
On Friday, Savannah Guthrie, anchor of NBC's Today show, asked Fauci whether he would take up Biden's offer. He replied: "Absolutely, I said yes right on the spot."
A clip of the interview was shared on Twitter by Biden's chief of staff, Ron Klain, who tweeted: "There are few public servants in our history who have served as long and as well and with as much distinction at Dr. Tony Fauci. It will be a great honor to work with him again."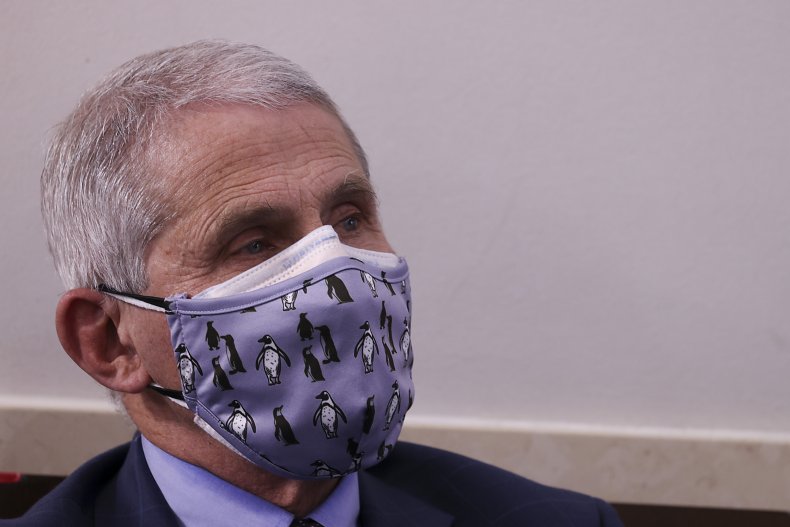 Fauci had previously told CNN that he had worked "very closely" with Klain during the Obama administration's response to the Ebola outbreak.
As the director of NIAID, Fauci has served both Republican and Democratic presidents, but the administration of President Donald Trump has not always followed his advice to push for rigorous mask-wearing and social distancing.
He told NBC on Friday that he thought "it was a good idea" that Biden said he would ask Americans to commit to wearing masks for 100 days. Fauci has already held discussions with Biden's transition team on tackling the coronavirus pandemic.
A priority for Biden will be tackling the coronavirus pandemic and overseeing the distribution of a vaccine against the disease which has so killed more than 276,000 Americans, according to Johns Hopkins University.
In an earlier interview with Newsweek, Fauci warned that the outbreak is expected to reach its worst level yet after the New Year.
"January is going to be terrible," he said, pointing out that there would be "the Thanksgiving surge super-imposed upon the Christmas surge."
"If you and I travel and then go home and have family dinners, you're gonna see infections two to three weeks from there and then a week later you'll see more hospitalizations and then two weeks later you'll see more deaths," Fauci told Newsweek.
The graphic below by Statista shows the COVID deaths of the elderly in the U.S.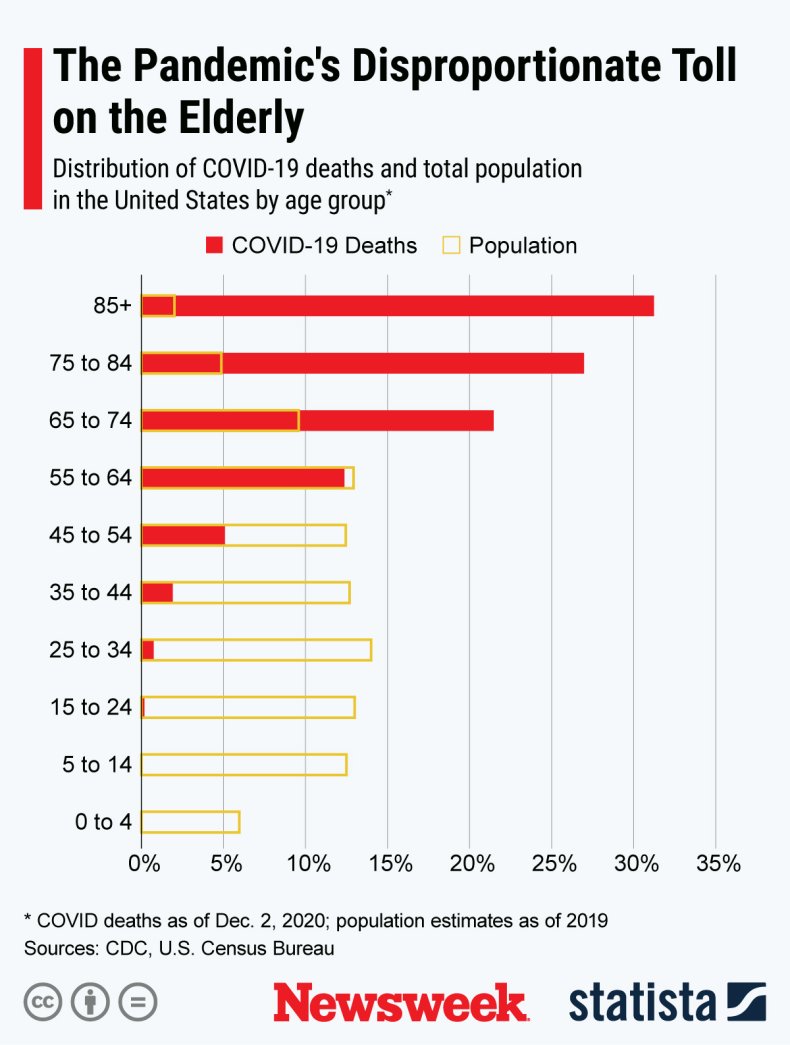 This story has been updated.