Anthony Scaramucci Says Ted Cruz's Backbone 'Crippled' By Trump After Heated Exchange With Chris Cuomo
Former White House communications director Anthony Scaramucci weighed in on Senator Ted Cruz's reluctance to hold the president accountable for his actions on Thursday morning. Scaramucci's aired his criticisms on Twitter, in response to the Texas congressional leader's tumultuous exchange with CNN host Chris Cuomo during a Wednesday night interview.
"Proud to know @ChrisCuomo," Scaramucci tweeted, alongside a video clip from Cruz's recent Cuomo Prime Time appearance. The former Trump administration official, who briefly served as communications director in July 2017, went on to ask, "what happened to @tedcruz?"
"I know what happened," his tweet continued. "@realDonaldTrump crippled [Cruz's] backbone and his once great intellect."
Scaramucci's suggestion about President Donald Trump's influence over the Republican senator referenced Cruz's chaotic argument with Cuomo during Wednesday's interview, which quickly deteriorated into onscreen screaming.
"It all troubles me, Ted, to watch guys like you stand by and stroke your beard like a wise man, instead of telling the president to get on it when you have power," said Cuomo, as he and the senator clashed over governmental responses to the new coronavirus pandemic. While Cruz targeted Cuomo's brother, New York Governor Andrew Cuomo, for his role in the state's high fatality rates among nursing home residents during the outbreak, the CNN host urged his interviewee to examine Trump's responsibility more closely.
"My brother's not the president. I'm talking about the president," Cuomo told Cruz, reminding him of Trump's previous attacks on his character and family.
"The one who called you a liar, the one who said your wife was ugly. That guy. The one you won't say anything about," the host said. Noting the very real consequences of the coronavirus pandemic, which have proven particularly severe in Texas, Cuomo added: "You want to play games, Ted, and people are dying."
Cruz's relationship with Trump has changed over the past four years. The two campaigned against each other for the Republican presidential nomination in 2016, and frequently exchanged public jabs that ranged from political statements to personal offenses. In addition to insulting Cruz's wife and referring to him as "Lyin' Ted," Trump insinuated the Republican senator's father was somehow connected to John F. Kennedy's assassination.
At the time, Cruz reacted with disparaging remarks of his own, calling Trump a "pathological liar," "philanderer," and "a small and petty man who is intimated by strong women." Cruz did not endorse Trump's presidential nomination at the Republican National Convention in 2016, but later he reversed his decision ahead of Election Day.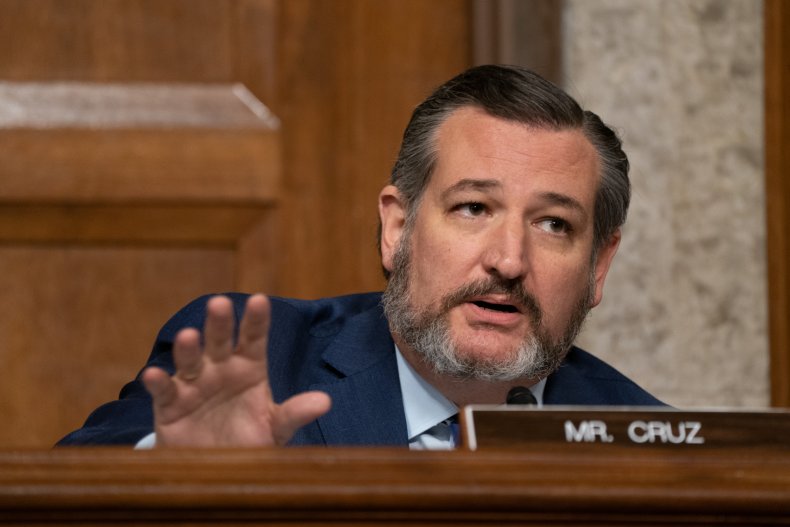 They appeared to reconcile after that, with Trump replacing his original nickname for Cruz with a much kinder one and campaigned for his 2017 reelection to the Senate. Cruz, who has expressed a desire to run for president again, was not invited to participate in this year's convention but vouched for Trump's campaign in comments to The New York Times during the event.
Newsweek reached out to Scaramucci and Cruz's office for additional comments but did not receive replies in time for publication.