Anthony Scaramucci Denies Priebus Is Leaker, Contradicting Report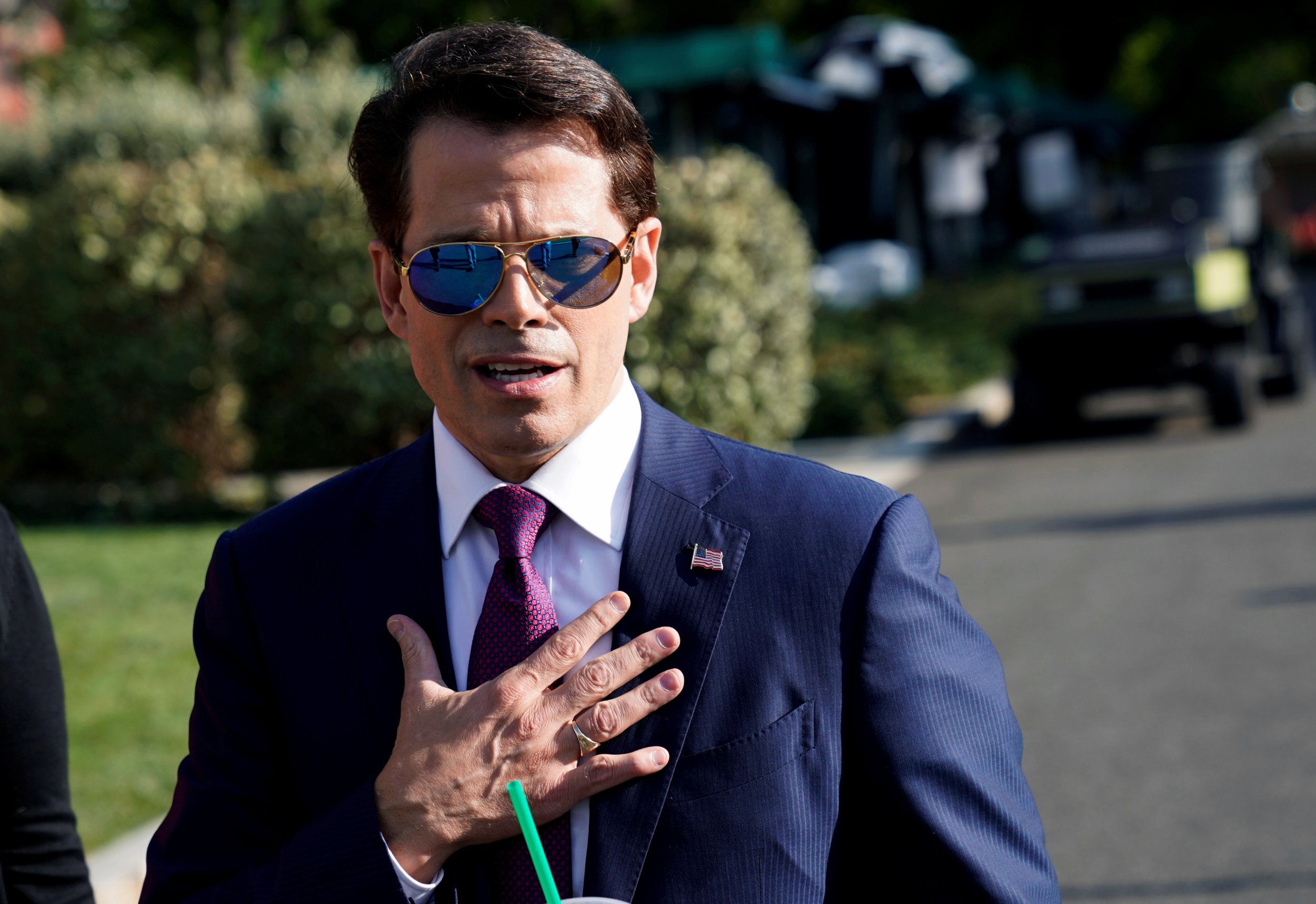 A day after comparing President Donald Trump's effort to repeal Obamacare to President Abraham Lincoln's efforts to free the slaves, new White House Communications Director Anthony Scaramucci has once again drawn from the well of history to rationalize the actions of his "friend," who happens to be the president of the United States.
Related: Scaramucci deletes tweet claiming release of financial disclosure is a "felony"
"The White House leaks are small potatoes relative to things that are going on with leaking things about Syria or North Korea, or leaking things about Iraq," Scaramucci said Thursday morning on New Day. "Those are the types of leaks that are so treasonous that 150 years ago people would have actually been hung for those types of leaks."
Scaramucci was on the show to discuss the fallout from a since-deleted tweet he sent Wednesday night that appeared to call on the FBI and the Justice Department to investigate White House Chief of Staff Reince Preibus over Scaramucci's financial disclosure being leaked. After the tweet was sent, The New Yorker's Ryan Lizza confirmed that this was Scaramucci's intention.
As Lizza detailed on New Day, it was another White House official who confirmed that Priebus was being targeted as the leaker, and that he was told this before Scaramucci sent the tweet that tagged the chief of staff.
Lizza also said he spoke directly with Scaramucci, who called him after Lizza reported that Fox News host Sean Hannity, former Fox executive Bill Shine and Trump were dining together. "He was very worked up and wanted to know who leaked that to me," Lizza said.
During this conversation, Scaramucci apparently told Lizza that not disclosing the leaker was unpatriotic. On New Day, he said he was being "sarcastic" with Lizza and that it was a joke "from one Italian to another."
He then bizarrely spoke of a conversation he had with Trump during which he said the president gave him "his blessing" and that if host Chris Cuomo was nice to Scaramucci, Trump would "let" Scaramucci come back on the show. Scaramucci followed this with a rant about the broader issue of leakers in the White House, saying he and Trump "have a very, very good idea of who the leakers are, who the senior leakers are in the White House."
In response to Lizza's report that Scaramucci's tweet was implicating Priebus, Scaramucci tweeted Thursday morning that this was not the case. "Wrong!" he wrote. "Tweet was public notice to leakers that all Sr Adm officials are helping to end illegal leaks."
It's possible, we suppose, that the truth was once again lost in Scaramucci's special brand of sarcasm between Italians.
Lizza's response to all of this, which he tweeted Thursday morning, echoes that of most Americans.