A Michigan man who called the January 6 riots the "proudest day of my life" has been charged in connection with the storming of the Capitol.
Anthony Robert Williams, 45, from Southgate, Michigan, shared now-deleted videos and comments about the attack on Facebook.
Five people including a police officer were killed when supporters of former President Donald Trump breached the building in Washington D.C.
Williams is one of hundreds of people who have since been charged in connection with the events of January 6. He was arrested on Friday and later charged with obstruction of official proceedings, violent entry and disorderly conduct on Capitol grounds and knowingly entering a restricted building, according to the FBI.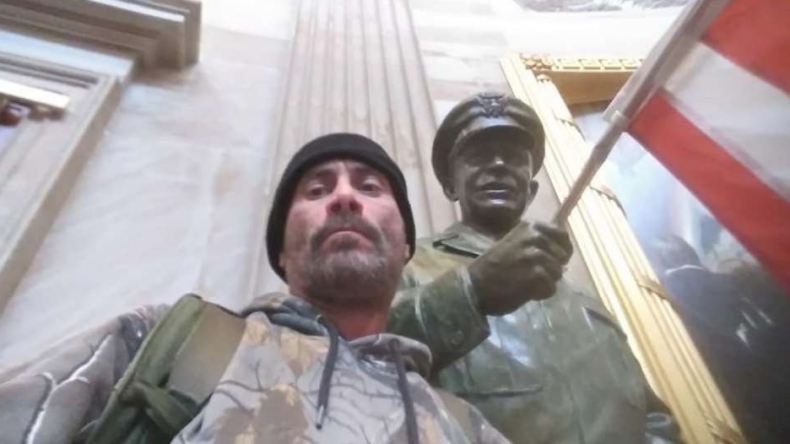 He made a brief appearance in a Detroit court with a court-appointed lawyer, Stacey Studnicki, reported the Detroit News.
Before the protest, Williams is alleged to have written on Facebook about his plan to travel to Washington D.C. to "storm the swamp," adding: "We pissed and we comin to congress."
After the violence erupted, he reportedly shared videos in which he described how the crowd "pushed back the cops" and "we took this f****** building."
According to an FBI affidavit, Williams shared selfies from inside the Capitol and wrote: "Operation Swamp Storm Veteran now lol modern day tea party. Was proudest day of my life lol felt like the founding fathers were smiling down on us in that room and I guarantee my dad and gramps, both vets, would be proud."
The FBI's investigation into Williams started with a tip-off that he took part in the riots, according to the affidavit.
Investigators found Williams' photos and videos on Facebook, and also obtained phone records indicating that his cellphone was inside the building on January 6, the document said.
The FBI said: "In the videos, among other things, Williams discussed his success in entering the building, saying 'desperate times call for desperate measures.' He also poses next to and around statues and in other areas of the Capitol."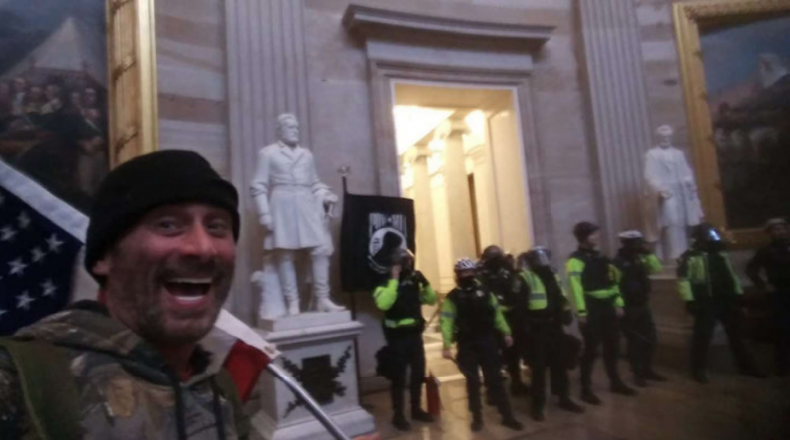 According to Metro News, Williams has repeatedly posted discredited information about election fraud and coronavirus on social media.
The publication also reported that five other Michigan residents, all Trump supporters, had been charged in connection with the riot on January 6. The five were named as Karl Dresch, Michael Joseph Foy, James Mels, Daniel Herendeen and Robert Schornak.
Federal officials estimate that around 800 people stormed the Capitol building on January 6. About 300 people have been charged, according to media reports.
Newsweek has attempted to contact Studnicki, Williams' attorney, for comment.