Anti-China Feelings Have Reached 'Hysteria' Level in U.S. Similar to 'McCarthyism,' Chinese Say
A spokesperson for China's Foreign Ministry has said that anti-Chinese feelings have reached a level of "hysteria" in the United States, while state-run media have compared the growing sentiments in Washington to "McCarthyism."
Hua Chunying responded on behalf of the Chinese government to news that a bipartisan group of lawmakers in the U.S. had proposed legislation that would ban the sale of chips and other components to Chinese telecom companies Huawei and ZTE.
"I believe the action of these few representatives are an expression of extreme arrogance and an extreme lack of self-confidence," Hua said, Reuters reported on Thursday. She argued that "the real intent of the United States is to employ its state apparatus in every conceivable way to suppress and block out China's high-tech companies."
The Wall Street Journal also reported on Wednesday that Huawei was being targeted in a U.S. criminal probe over the alleged theft of trade secrets from American competitors, such as T-Mobile. Huawei and ZTE have previously been accused by Washington of being linked directly to China's Communist government, with U.S. intelligence officials and politicians warning that the companies could use their products and services for espionage in service of Beijing.
The Global Times , a Chinese state-run English-language newspaper, published an editorial on Thursday slamming the U.S. response to the companies as "high-tech McCarthyism."
"The U.S. crackdown on Huawei reveals its narrow-minded strategy," the editorial read. "The U.S. is reluctant to see the positive side of Huawei's rise, and its actions are fully dictated by its national interests. Washington is highly selfish and lacks the necessary tolerance to be a global leader."
Hu Xijin, the newspaper's editor-in-chief, shared the same sentiments in a Twitter post.
"By escalating its crackdown on Huawei, the U.S. sets a bad precedent of applying McCarthyism in high-tech fields. It deprives a high-tech company of the rights to stay away from politics, focus on technology and market. It is imposing a political label on a Chinese company," he wrote.
Huawei is the world's second largest telecommunications equipment and service provider, after South Korea's Samsung. U.S. tech giant Apple fell behind the Chinese company to rank third globally as of last July, according to Market Watch. Huawei, along with ZTE, has faced increasing scrutiny from the U.S. as it has risen in global prominence. While trade talks continue to resolve an ongoing dispute between Washington and Beijing, the issue of technology transfer remains a tense issue of discussion.
Meanwhile, American experts and government officials have warned that China's growing global influence is the biggest threat to national security. Vice President Mike Pence said in October that "what the Russians are doing pales in comparison to what China is doing across this country." Last summer, Michael Collins, the deputy assistant director of the CIA's East Asia Mission Center, and FBI Director Christopher Wray, spoke at the Aspen Security Forum, raising concerns about the threat posed by China. Wray said that his bureau was investigating espionage cases allegedly linked to Beijing in all 50 states.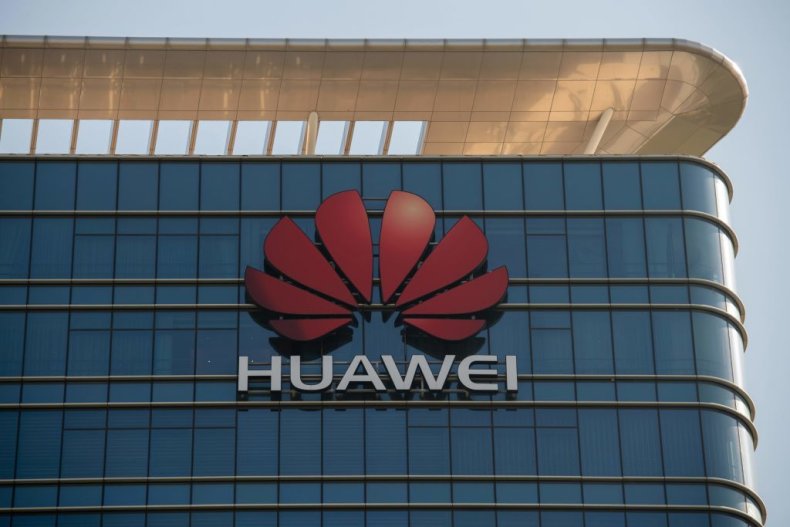 But Huawei has consistently denied that it is linked directly to the Chinese government and that its technology is used in espionage. Ren Zhengfei, the company's founder and CEO, told reporters this week that he would refuse to share user information with his government if he were asked.
"No law requires any company in China to install mandatory backdoors," Ren said Tuesday, The Wall Street Journal reported. "I personally would never harm the interest of my customers and me and my company would not answer to such requests."
Ren's comments are notably similar to those made by Apple CEO Tim Cook back in 2016. After being asked by the FBI to unlock a phone used by a shooter involved in an attack in California, Cook adamantly refused.
"This case is about much more than a single phone or a single investigation, so when we received the government's order we knew we had to speak out," he said at the time, according to The Guardian. "At stake is the data security of hundreds of millions of law-abiding people and setting a dangerous precedent that threatens everyone's civil liberties."