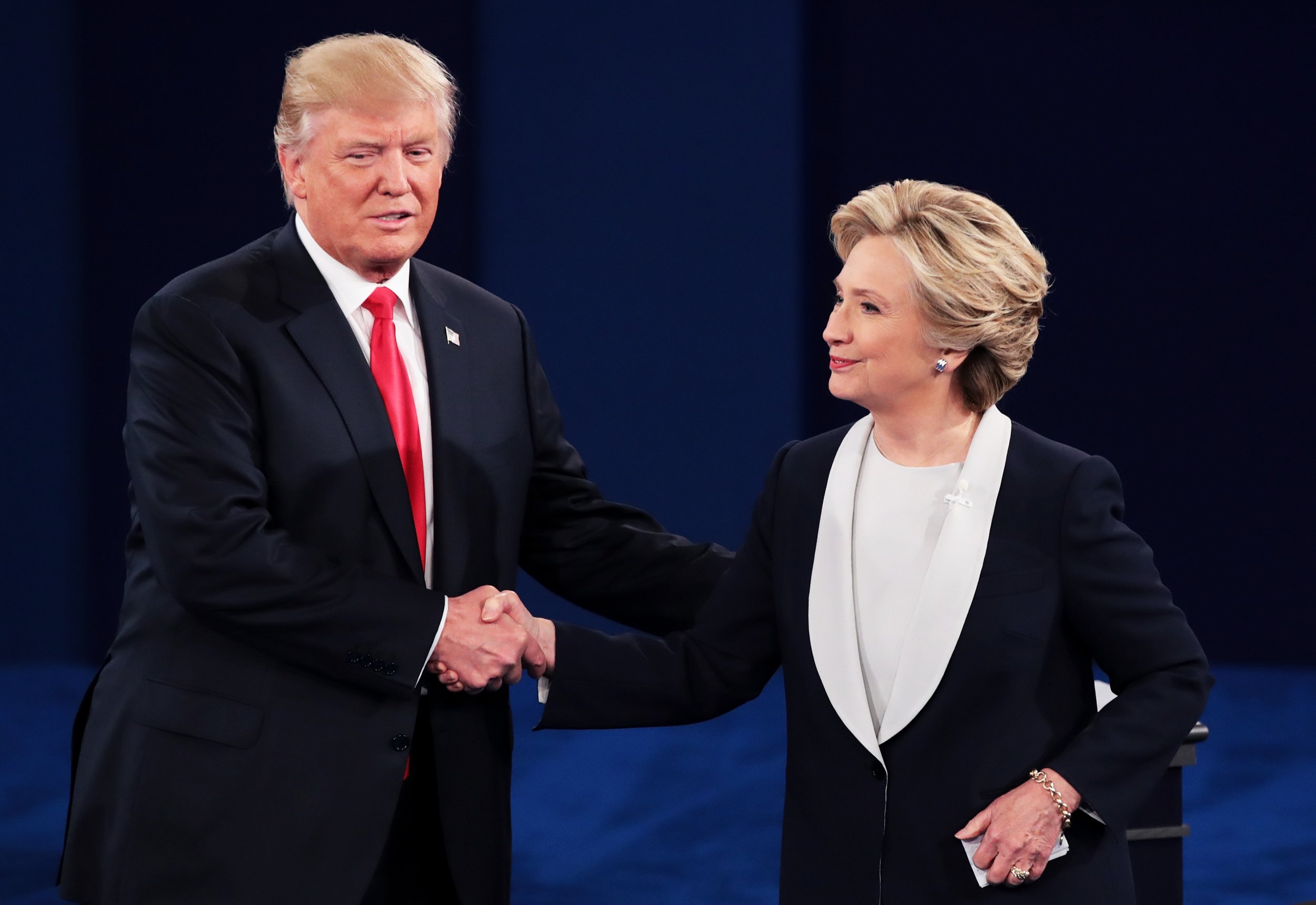 The Washington Free Beacon, a conservative website mostly funded by a Republican donor, was the first to hire firm Fusion GPS to conduct opposition research on then-GOP candidate Donald Trump and other Republican candidates, according to a report from The Washington Examiner that was later confirmed by the website on Friday evening.
On Friday, The Washington Free Beacon's lawyers informed the House Intelligence Committee that the organization, financed by conservative millionaire Paul Singer, originally funded the project from the fall of 2015 through the spring of 2016, and it was later picked up by the Democratic National Committee (DNC) and the Hillary Clinton Campaign, the Examiner said. Singer was a staunch opponent of Trump's campaign at the time.
Reported: Trump-Russia 'Pee Tape' Dossier Was Paid for by Hillary Clinton Campaign: Report
Minutes after the Examiner report came to light, the website published a statement indicating that the company had retained Fusion GPS to conduct research on GOP candidates "just as we have retained other firms to assist our research into Hillary Clinton." However, it stressed that the work Fusion GPS provided had nothing to do with Christopher Steele, the former British intelligence officer who gathered salacious and unsubstantiated information about Trump's ties with Russia.
"The Free Beacon had no knowledge of or connection to the Steele dossier, did not pay for the dossier, and never had contact with, knowledge of, or provided payment for any work performed by Christopher Steele," the website stated. "Nor did we have any knowledge of the relationship between Fusion GPS and the Democratic National Committee, Perkins Coie, and the Clinton campaign."
According to The New York Times, the Free Beacon asked Fusion GPS to halt any research on Trump in May 2016 as he was winning the GOP nomination. A month later, the DNC and the Clinton campaign retained the firm to conduct research on Trump's ties between his campaign, his business and Russia.
At the same time, Fusion GPS retained Steele who later produced several memos—known as the "Steele dossier"— that allegedly described a conspiracy between Trump's campaign and the Russian government to influence the 2016 election in Trump's favor. The memos also contained unverified explanations of encounters between Trump and Russian prostitutes, the Times reported.
A report by the Washington Post this week revealed that Marc E. Elias, a lawyer who represented the DNC and the Clinton campaign, and his firm, Perkins Coie, retained Fusion GPS. The revelation came on the heels of increasing attempts by some Republicans to get Fusion GPS to disclose who financed the dossier.