Anti-Jihad Ramadan Advert Preaching 'Love Not Terror' Goes Viral in Middle East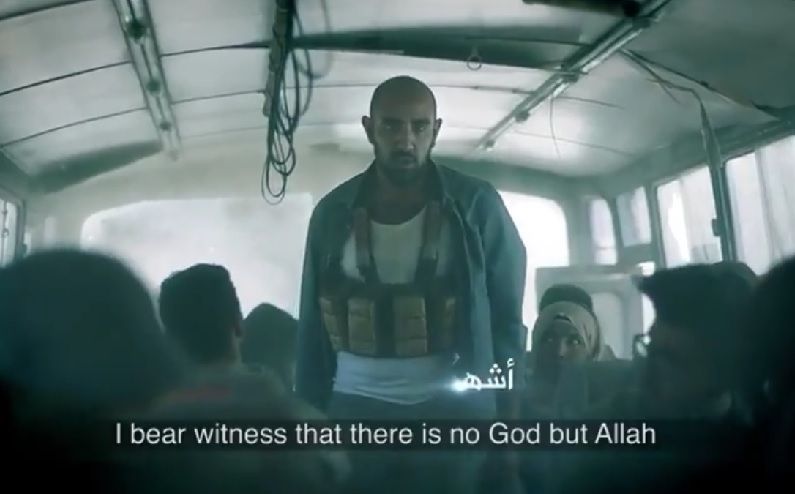 A commercial promoting a message of "love not terror" for the holy Islamic month of Ramadan has gone viral in the Middle East just days into the religious holiday.
Kuwaiti telecommunications company Zain, which has a presence across the Middle East, may have made the three-minute video as a marketing tool—but its message has resonated with Muslims around the world, amassing more than 2 million views just three days into the holy month when Muslims fast from dawn to dusk.
A suicide bomber boards a bus before he is greeted by a child dressed as Omar Daqneesh, the bloodied boy pictured in an ambulance following an airstrike in Aleppo in August 2016. The video then shows different Muslim figures persuading the suicide bomber not to carry out an attack.
An appearance is reserved for Ibrahim Abdulsalam, who was injured in the Kuwait City mosque blast in June 2015. The Islamic State militant group (ISIS) claimed the attack that killed 27. It also depicts images of ISIS's deadliest ever attack, its suicide bombing in Baghdad's Karrada district on July 3, 2016 that killed more than 300 people.
The video appears to take aim at ISIS, which has launched attacks on its fellow Muslims during the holiday, including a suicide bomb assault on one of the religion's holiest shrines, Medina, in July 2016. It also mentions Al-Qaeda and its bombing of a wedding in the Jordanian capital, Amman, in November 2005.
On the same day Zain posted the advert, ISIS called for an "all-out war" on the West during the holy month. In an audio message circulated on encrypted messaging app Telegram on Friday, an ISIS member directs the latest propaganda message to the group's "soldiers."
It goes on to demand attacks on Western "homes, their markets, their roads and their forums." It said the "targeting of civilians is beloved to us and the most effective...may you get great reward in Ramadan."
Read more: ISIS Calls for 'All-Out War' on West During Ramadan
In general, members of different faiths have welcomed the video. One user wrote: "I am Christian but I believe this video portrays what islam truly is. the love of God and the love for one another."
But some criticized it for focusing too much on one purveyor of terror against Muslims. One user commented: "Bashar [al-Assad] killed and terrorized more than Daesh...but, yes, I am against terrorism in all its forms," using an Arabic acronym for ISIS, and referring to the Syrian president accused of using chemical weapons against Sunni Muslim rebels and civilians. (Estimates suggest more than 400,000 people have died since the beginning of Syria's civil war in 2011.)
The advert ends with the suicide bomber dropping to his knees, with signs saying "persuade others with leniency, not force," and a figure saying "let's bomb hatred with love." The video ends with a happy scene: smiles and laughter at a wedding.