Anti-LGBT Hate Crimes Double Since 'Gay Propaganda' Law in Russia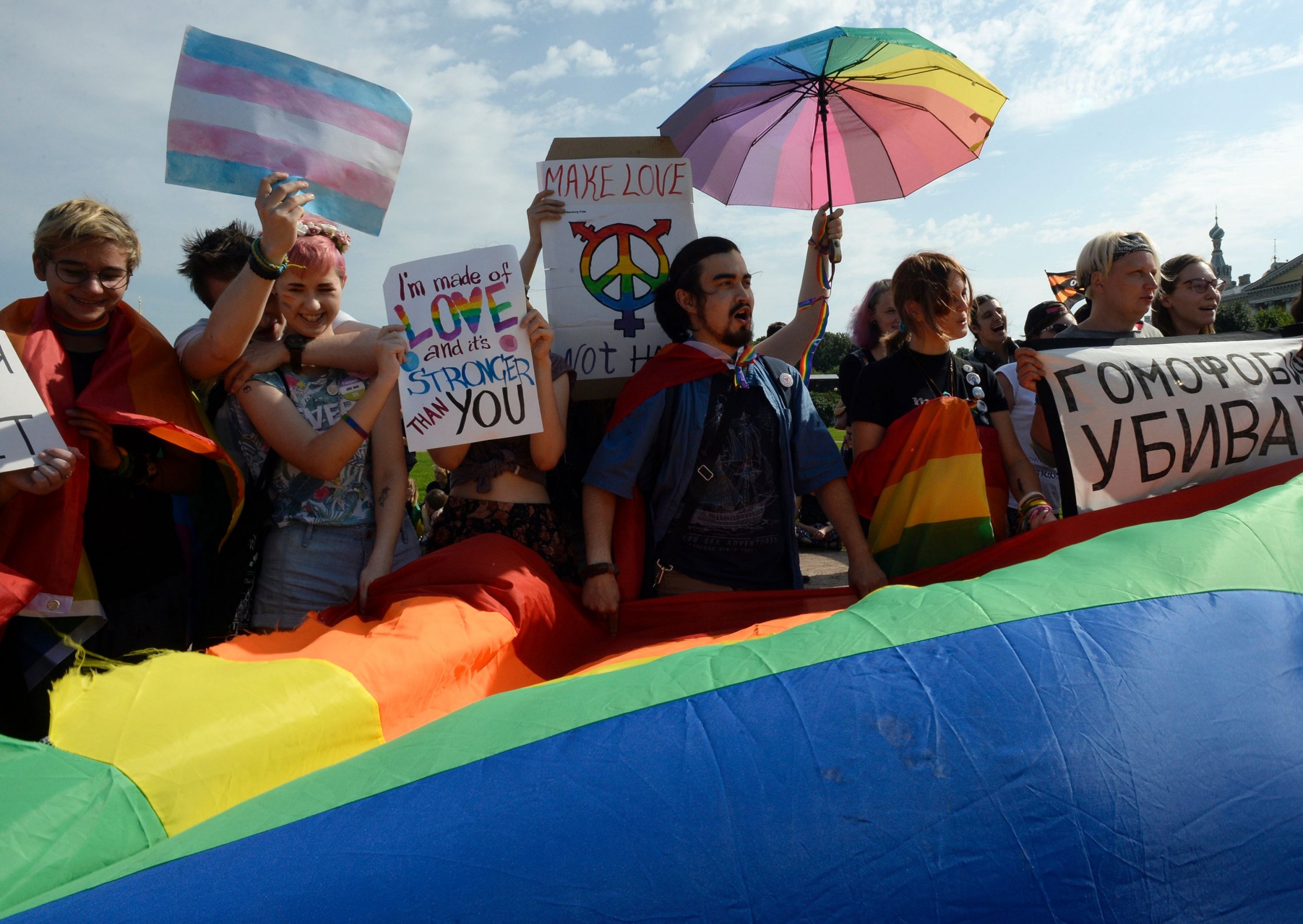 Hate crimes against LGBT people in Russia have doubled since the country instituted a law banning "gay propaganda," researchers told Reuters on Tuesday.
The banning resulted in an increase of sentences for crimes against LGBT people from 18 in 2010 to 65 in 2015, according to St. Petersburg-based researchers who pulled their data from court records and the judicial watchdog RosPravosudie. Out of the 250 hate crimes analyzed, murders accounted for almost 200 of them, according to the Center for Independent Research.
The surge is attributed to the 2013 ban on spreading "propaganda for non-traditional sexual relations." Most victims were gay men.
Svetlana Zakharova, a board member with Russian LGBT Network, the country's most prominent gay rights campaign group, saw the same trend over the past five years.
"(Offenders) have become more aggressive and less fearful," Zakharova told Reuters. "It seems to them that, to some extent, the government supports their actions. Many perpetrators openly talk about their crimes as noble deeds."
Homosexuality is illegal in Russia, and researchers say the figures they've reported are much lower than the reality: hate crimes aren't reported, investigated or prosecuted at the rate LGBT-rights groups say are necessary.
The "gay propaganda" ban has stopped gay pride marches, detained gay rights activists, and is seen as a move by President Vladmir Putin to draw closer to the Russian Orthodox Church, which has increased its power in the country.
The hostile relationship between Russia's government and its LGBT people are nothing new. Over the summer, Russian journalists reported a crackdown against LGBT people in Chechnya. Putin has repeatedly refused to speak about it.
The Kremlin promised an investigation into it, and multiple world leaders have raised the issues during their meetings with Putin. But the Chechen government has been allowed to set the official line on the issue, and denies organizing detentions of LGBT Chechens.
One such incident was that of Lyosha Gorshkov, a former political science professor, who was beaten until he lost consciousness when he was drinking at a bar with his friends. The hospital attempted to report the incident, but the Russian police dismissed the case because he was gay.
"We're not going to open up the case because you're a 'faggot,'" Gorshkov remembered being told, according to his interview with Salon. "You should blame yourself."
In 2016, the ILGA-Europe ranked Russia Europe's second least LGBT-friendly nation. The only country that received a worse ranking was Azerbaijan.