Russian Newspaper Claims Chechnya Runs Six Prisons for Gay Men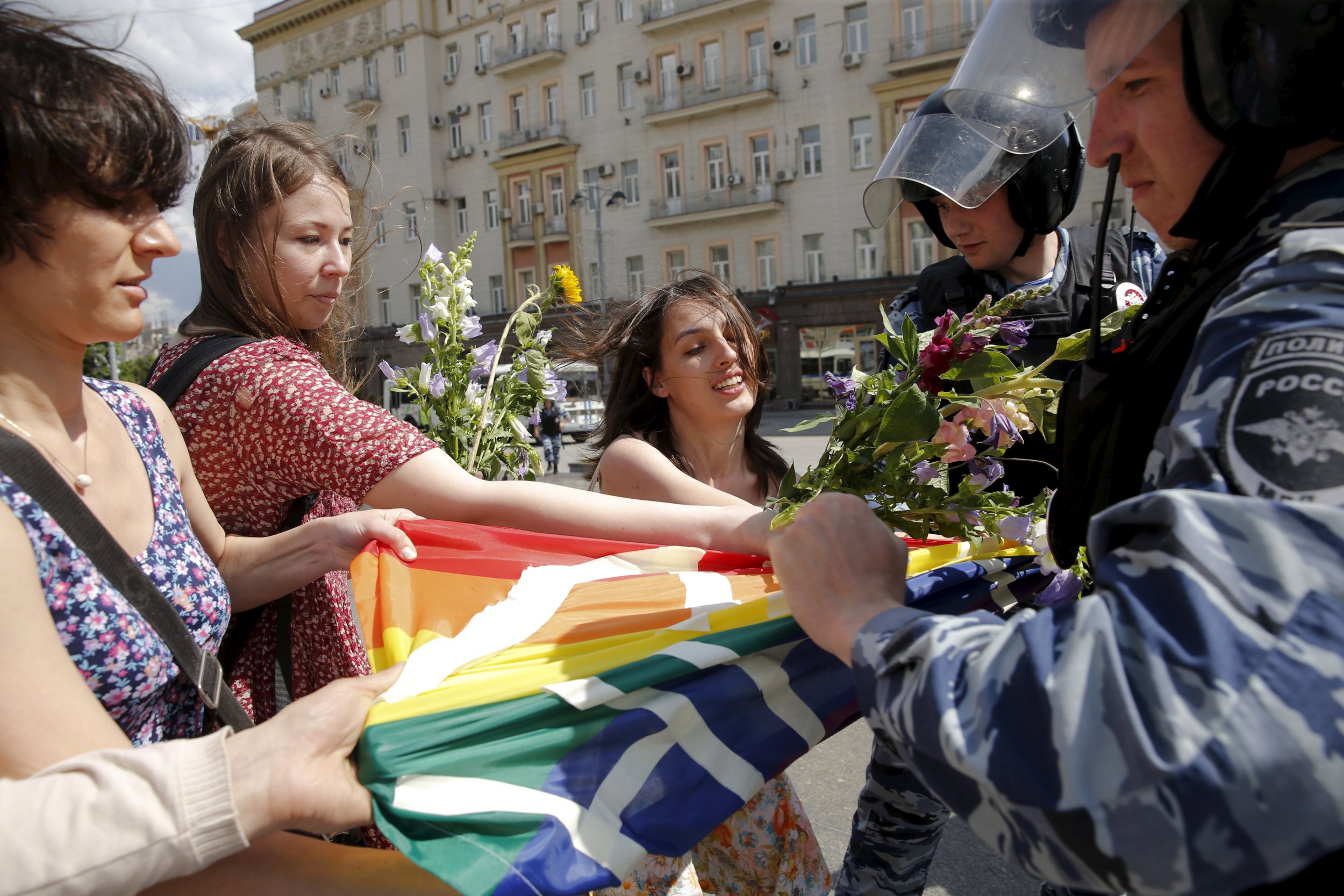 Russia's foremost investigative newspaper claims it has located six prisons for gay men in Chechnya, casting doubts over its recent denials of reports that local gay men have been disappearing.
The independent weekly Novaya Gazeta published explosive reports citing LGBT activists and anonymous members of law enforcement in Russia earlier this month, detailing the detention of people of "non-traditional" sexual orientation in Russia's conservative, predominantly Muslim region of Chechnya.
Chechen leader Ramzan Kadyrov called the reports "provocative" and told Russian President Vladimir Putin last week that there were no problems in the country.
Chechen officials have not been entirely convincing in brushing off the reports, however, as Heda Saratova, a member of Chechnya's human rights council effectively confirmed to news channel RBC last week that the people in question were detained by police but not for being gay. Rather they were suspected of being "terrorists." Kadyrov's spokesman, Alvi Karimov, also denied there were any homosexuals in Chechnya.
Meanwhile, to question the veracity of the Novaya reporting, Kadyrov claimed that the newspaper had falsely named a cleric as a victim of the disappearances.
On Monday, Novaya Gazeta's latest update stressed that they had never published the name of the cleric, but had merely printed the initials of an individual multiple sources claimed was detained. "The very fact that Kadyrov first named him proves the high degree of information the head of Chechnya has about the given situation," Novaya stated.
The newspaper also reported that its sources claimed that at least six detention centers operate for the purpose of holding detained gay Chechens. Of the six, Novaya has already identified the city of Argun as one of the sites where such a center exists, while Radio Free Europe identified Zozin-Jurt earlier this month as another.
The Kremlin initially pledged to investigate the reports of gay detentions in Chechnya and last week Russia's Investigative Committee launched a probe into the reports. The committee has not published any of its findings.