Antifa Deny They Are Marching With Neo-Nazis at Virginia Gun Rights Rally
An antifa group have denied they are marching alongside Neo Nazis at a Virginia gun rights rally on Monday.
Antifa Seven Hills issued a lengthy statement after Vice News reported the group would be attending a rally to protest pending gun control legislation in front of the Virginia Capital in Richmond on January 20.
Vice reported that while conservative gun-rights activists and antifa appear to be "unlikely bedfellows," Antifa Seven Hills "believe they've got more in common with working-class white Virginians, regardless of their political bent" than many moderate Democrats.
According to Vice, the group opposes the new gun bills introduced by Democrats late last year because those kinds of laws are used "primarily to criminalize poor people, minorities and leftists."
The outlet said the "shared skepticism" of political moderates and authorities is the reason why Antifa Seven Hills views the rally as a chance to "extend an olive branch to other gun owners—at least those who don't align with the far-right militias or white supremacists who are also expected to show up to the event."
Antifa Seven Hills, which is based in Richmond, Virginia, "could be left in an awkward position" if those fears are confirmed, Vice reported.
But the group issued a statement on its website claiming Vice had taken "great liberties" with the article.
"Many folks have read this article, or possibly just the headline, and come to the conclusion that we are choosing to march with Neo-Nazis and Klansmen on Monday. This was and never will be the case. We are forever in opposition to these groups," the statement said. "It is our group's stated mission to keep these groups from having footholds in Richmond and beyond."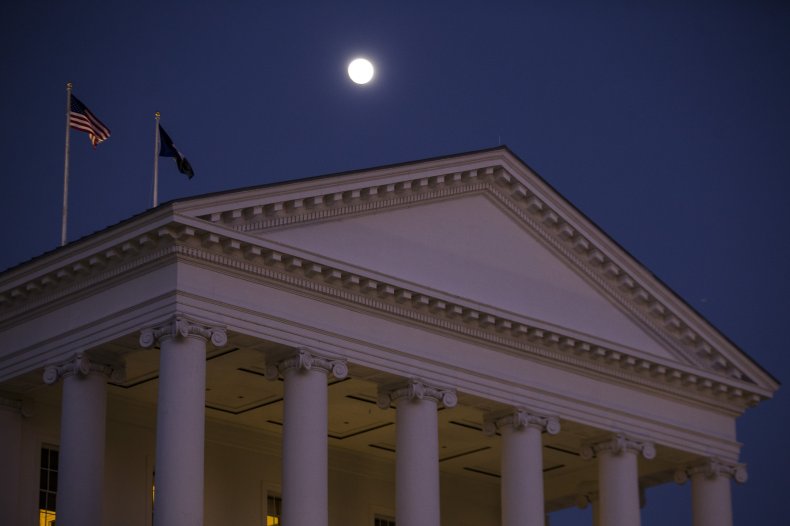 Antifa Seven Hills added that they "never indicated we were attending as a group, nor did we make any call to action for folks to engage in the way that is being purported."
The group insisted it had only spoken about "several leftist gun groups" that are attending and about the possibility to recruit "libertarian and rural folks who don't normally have access to leftist armed positions and of which the far right intends to recruit from."
It added: "Many of these same folks have been disgusted to hear of white nationalist planned attendance and vowed to help us get rid of that element.
"We never announced what capacity we planned on attending and wouldn't readily make statements like that for an extremely tense situation where the terrain changes daily. We certainly never said we would march with the far right, nor did we ever say we would march at all."
"We are deeply sorry to our allies that this article scared or angered. Especially if it seems as though we were going to march alongside Neo–nazis or fascists. We would never do that and our intention is to only ever expose and expel them to the best of our ability."
A spokesperson for Vice told Newsweek: "We stand by our reporting in this article."
On Wednesday, Virginia Governor Ralph Northam declared a state of emergency and temporarily banned all weapons from the grounds of the Capitol.
In an executive order, Northam cited the events in Charlottesville, Virginia, in 2017 when white supremacists clashed with counter-protesters at a rally leading to the death of Heather Heyer, who was rammed by a car.
"State intelligence analysts have identified threats and violent rhetoric similar to what has been seen before other major events such as Charlottesville," Northam said, warning that "armed militia groups plan to storm the Capitol."
On Thursday, the FBI arrested three men in Maryland who authorities say are linked to a violent white supremacist group and were believed to be heading to the rally on Monday, the Associated Press reported.
Antifa Seven Hills have been contacted for comment.
This article has been updated with a comment from Vice.