Antoine Griezmann: Who Is the Star of UEFA Euro 2016?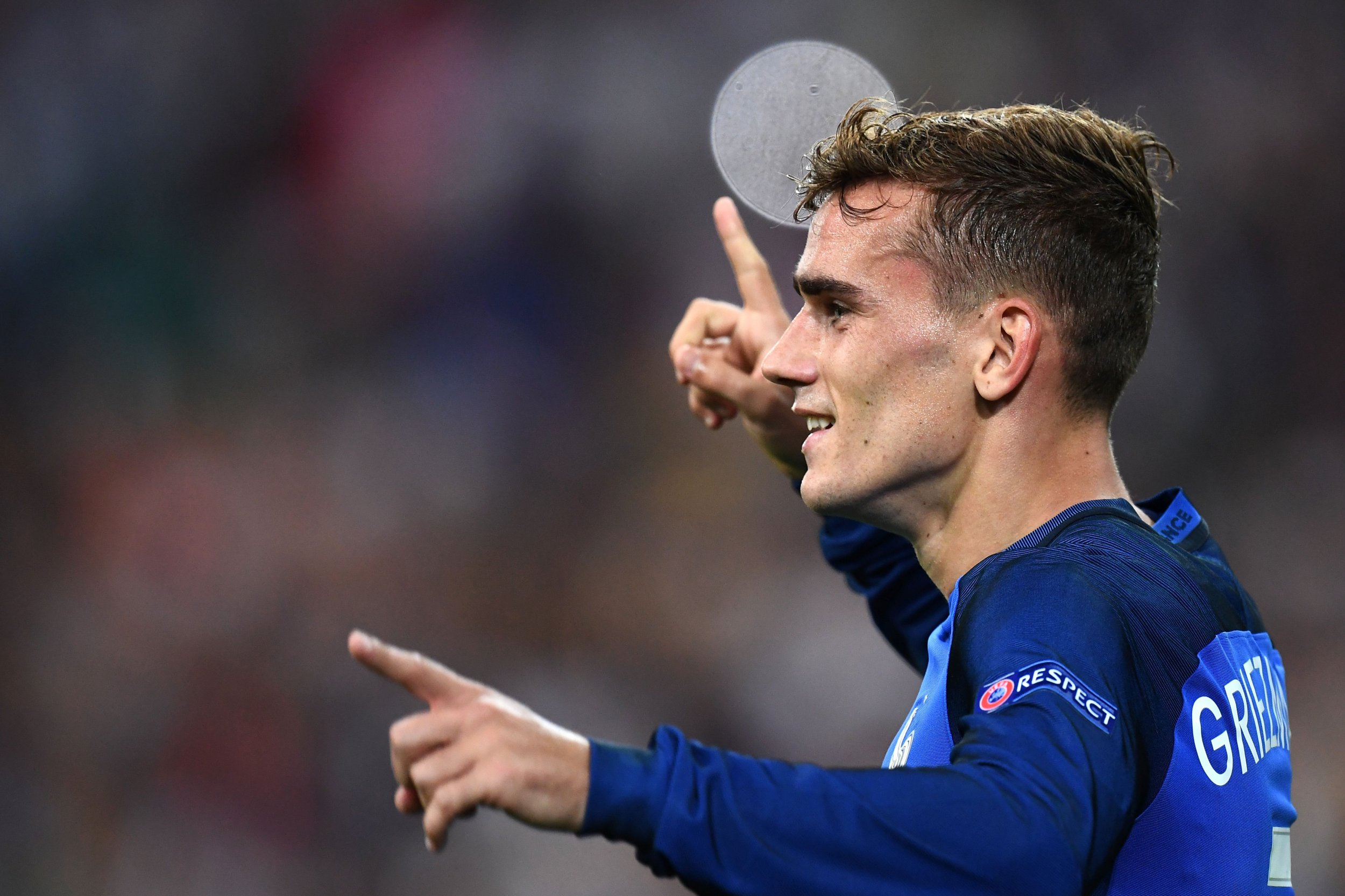 The undisputed star of UEFA Euro 2016, Antoine Griezmann has shot France to the final with six goals.
The Atletico Madrid winger will be one of the main attractions at Stade de France on Sunday when France takes on Portugal to crown the winner of Euro 2016.
Griezmann's development, though, owes far more to Spain than it does to the country he turns out for.
Raised in the youth set-up at Macon in Burgundy, France, Griezmann had multiple try-outs for professional clubs but was rejected by each due to concerns over his slight frame.
Thankfully, in Spain they have different attitudes to a player's weight and height, schooled as the country has been in the "Barcelona Way"—where small, skilful and quick-witted attacking players are prioritized over more physical youths.
Griezmann possesses all three of those qualities. Scouted by Real Sociedad, he moved to San Sebastian in the Basque Country in 2009, and proved an almost instant success.
Former Manchester United manager David Moyes' unhappy time in northern Spain can be put, somewhat, down to the sale of Griezmann, who scored 26 goals in his last two seasons before moving to Atletico Madrid.
Under Diego Simeone, Griezmann has continued to improve. His danger, in part, comes from his experience of different football cultures.
There is the elegance of the French technique, and the clever movement and close control that comes from having played in La Liga for so many years.
Then there is the "killer instinct" supplied by training under Diego Simeone. Griezmann has said that the Argentine coach has "changed his game completely," and there is little doubt that Simeone's infamously intense fitness sessions have added to his 25-year-old charge's repertoire.
For France, at Euro 2016, Griezmann has been the right man in the right place, time and again, and that comes not just from uncoachable instinct and savvy but elite-level fitness, too.
The problem, for Portugal coach Fernando Santos, is how to contain such a multi-faceted footballer.
Against Germany, in the first half, Griezmann almost scored what would have rivalled Xherdan Shaqiri's effort for Switzerland against Poland in the last 16 as goal of the tournament, exchanging multiple one-twos with Blaise Matuidi and drawing a fine, sprawling save from Manuel Neuer.
His goal, though, was pure poacher—the cross from Pogba dropped by Neuer, and there was Griezmann to stab the ball with his toe through the goalkeeper's legs.
And while Santos has his own, towering threat in the air in Ronaldo, Griezmann is on his way to being every bit as good, if in a more sinuous, less muscular manner.
It was Griezmann's stooping header in April that knocked Barcelona from the UEFA Champions League quarter-final; in France, he has been almost unerringly accurate, with headed goals against Albania and the Republic of Ireland; he should have had one more but hit the post in the group game against Romania.
Just as Deschamps will have to lay out his gameplan to stop Ronaldo on Sunday, so Santos must find a way of nullifying the hybrid Griezmann—the French hero very much made in Spain.