Manchester United: Why Louis Van Gaal Needs Antoine Griezmann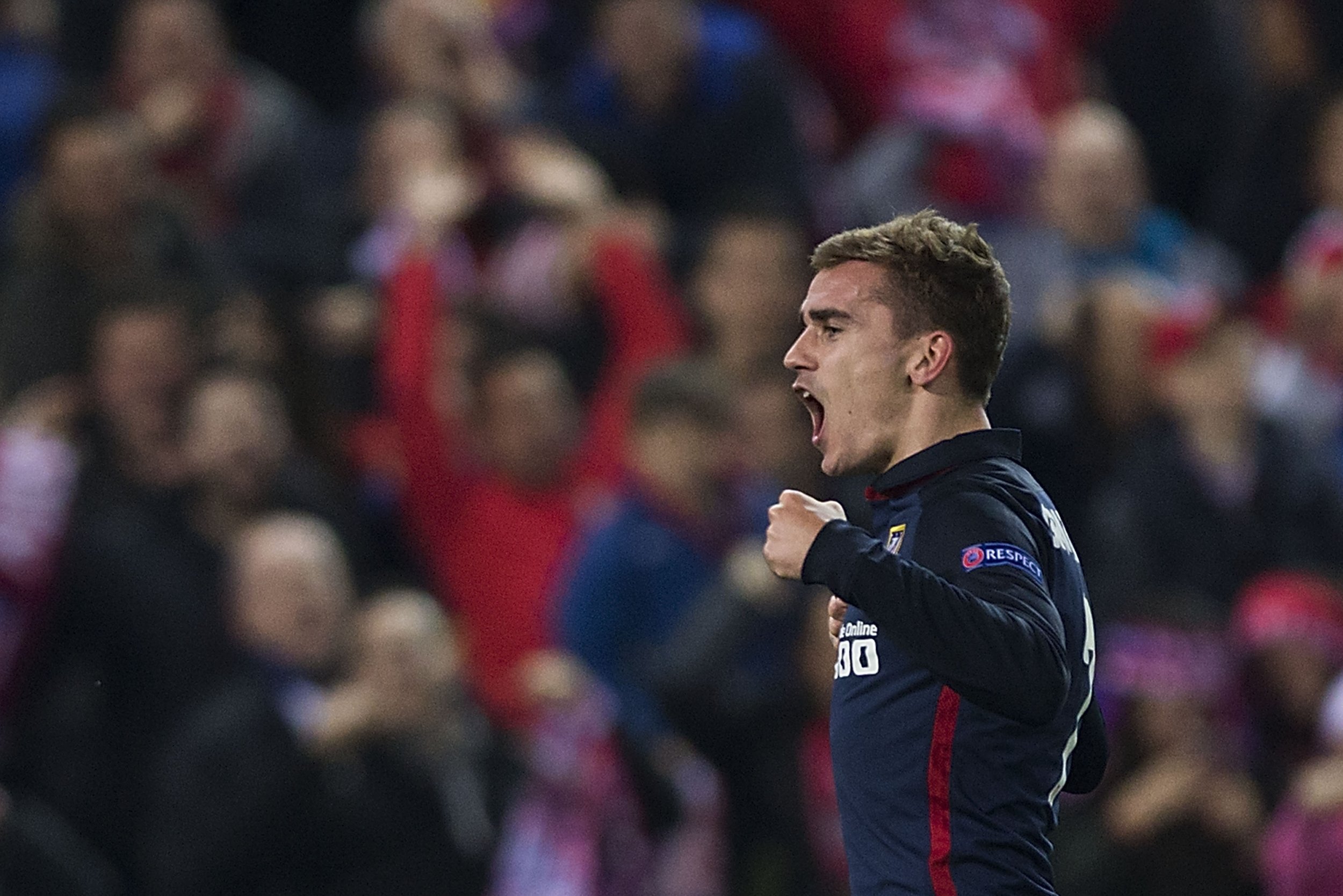 He's the skinny French kid schooled in the Spanish way — but Antoine Griezmann could yet make his career in the less exotic environs of Trafford.
El Confidencial, the Spanish newspaper, became excitable this week, proclaiming that Manchester United will pay "whatever it takes" to stuff Griezmann onto a charter flight and zoom him to the northwest of England.
In this case, "whatever it takes" is likely to be around €80 million (£63 million or $91 million)—Griezmann's release clause, the largest in Atletico Madrid's history.
Why such a vast sum? The devil may be found lurking in the statistics. In Diego Simeone's version of footballing Communism—every member of the collective sweating blood for the cause—Griezmann, 25, has still managed 31 goals in 51 appearances in all competitions.
A team—any team, but especially one of Europe's teams more elite than Atletico—will be looking at those gaudy numbers and thinking how much gaudier they might become in a team that allows Griezmann license to attack.
"Attack, attack, attack." It's the famous cry of the Stretford End, roared more in frustration these days in the deadened era of Louis Van Gaal.
Ironically, Griezmann's role at United might be more stilted and less attacking than his game at Atletico, which involves using his razor-sharp skills on the counter-attack.
Van Gaal has, so far, failed to coax anything like peak form from Memphis Depay, the winger signed last summer from PSV Eindhoven. And while Griezmann is a significant upgrade, the same worries over his role in a side with a lack of attacking fluidity would persist.
Of course, if Jose Mourinho takes over at United it isn't difficult to see Griezmann, who was born in France and plays for the French national team but spent the formative years of his professional career at Real Sociedad, playing a role similar to that of Eden Hazard when the Portuguese was in charge at Chelsea—a dynamic forward shuttling back near constantly to help the defense.
The difference is Hazard had to learn that defensive role, and he has never quite seemed comfortable in the straitjacket. Griezmann, though, has been taught football's more brutally pragmatic arts by Simeone, so he should have little trouble adapting.
This is a transfer that makes sense for United—nay, for most elite European teams—as long as the club is prepared to pay through its nose and its ears. The extravagant outlay will almost certainly be worth it.