Manchester United News: Former Striker Blames 'Instability' For Failure At Club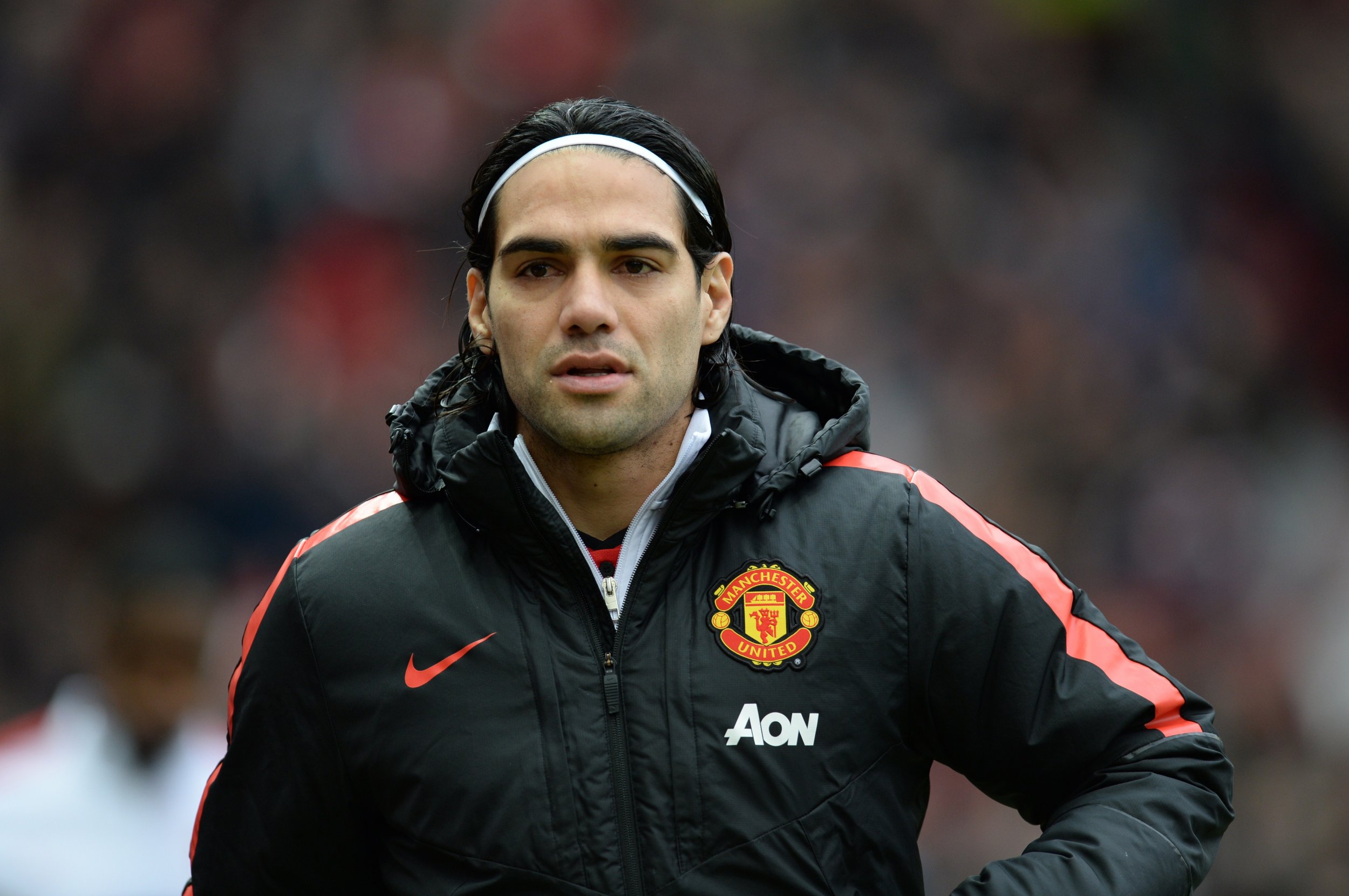 Former Manchester United striker Radamel Falcao has criticised his treatment by the club, claiming "instability" was the reason for his poor form.
Falcao, the Colombian who starred for Porto and then Atletico Madrid before suffering a serious knee injury at Ligue 1 club A.S. Monaco, moved to United on loan in 2014.
However, he failed to recapture his best form and played only sporadically, blaming his patchy displays on the flux at Old Trafford following the departure of Sir Alex Ferguson and then the dismissal of David Moyes.
Falcao, now on loan at Chelsea, where he has scored just once in nine appearances, told Colombian newspaper El Tiempo that he was left frustrated by his lack of opportunities at United.
"It's been difficult. I had been used to playing regularly. After the knee surgery [at Monaco] I went to Manchester United, who were starting a new process after 25 years with the same coach, with a lot of new players and I did not have the opportunity I expected," Falcao told El Tiempo.
'It was 60 minutes today, then 45, then 20. That generates instability and sometimes you don't know where you stand or what the footballing preferences of the coach are."
But despite his frustrations, Falcao denied he had any personal problems with United manager Louis Van Gaal.
"Yes, we had the usual discussions of a football team, with the same arguments, but it was always with respect and at no moment was there any kind of problem," he said.
Falcao, who also revealed he had turned down two offers to join the growing European exodus to China in order to prove himself at Chelsea, has not played for the first team since October 31.
Van Gaal's United face two crucial tests this week, with the second leg of their UEFA Europa League Round of 16 game against Liverpool followed by the English Premier League contest against Manchester City at Etihad Stadium on Sunday.