Manchester United: Antonio Conte Hits Back at Jose Mourinho Over Chelsea Jibe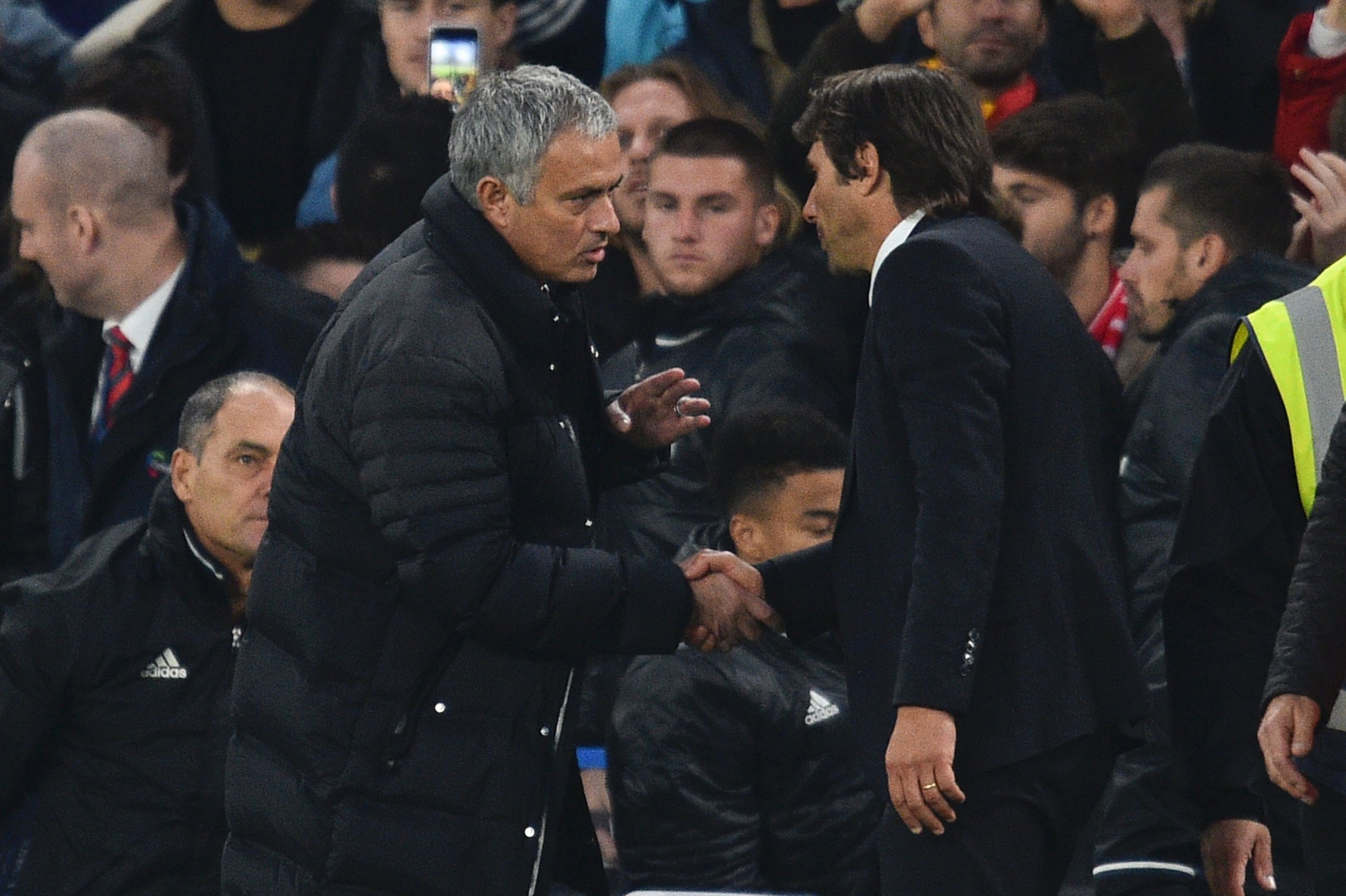 Chelsea manager Antonio Conte has hit back at Jose Mourinho's comments that Chelsea is a "defensive" team, ahead of Manchester United's FA Cup visit to Stamford Bridge on Monday evening.
United manager Mourinho, who may be forced into deploying a makeshift striker because of illness, injury and suspension, had last month described Chelsea as a " very defensive team " that overused the counterattack.
But yesterday, Conte took exception to those comments, saying he would "never" make the counterattack his primary weapon.
"I have to tell you one thing," Conte said in a report by The Times. "Not only here, but I never, ever, ever train for the counterattack. Never prepare for the counterattack. Never.
"I think the counterattack is an option above all if you have a type of player, players who are very, very fast. Diego Costa is a counterattacking man, and Willian and Pedro. It's normal to have this situation with space so they know what they can do.
"For me, it's important to train the other aspects: when we have the ball, when we stay almost always in our opponents' half, to prepare when we're attacking. It's very difficult to train counterattacking, but it's not my priority. You have to be prepared to play in different parts of the pitch."
Chelsea defeated United 4-0 in their previous meeting at Stamford Bridge in October, in the English Premier League.