Senator Ted Cruz attempted to further the idea propagated by President Donald Trump that the Democratic Party had been infiltrated by members of the radical left with a Thursday meme posted on Twitter.
Cruz has shown hesitation to criticize remarks made by President Donald Trump that seemed to encourage activity by white supremacy groups. President Trump has remarked often that demonstrators in recent protests are supported by radical left Democrats. In the meme, Cruz presented a fanciful representation of a train populated by Democrats with Vermont Senator Bernie Sanders in command.
"Biden may be the Democrat Party's nominee," Cruz tweeted, "but we know who is driving the train."
Attached to the tweet was a mockup of a passenger train labeled "Biden Express" with a photo of Sanders in the engineer's compartment. Shown as passengers on the train are Democratic lawmakers such as Minnesota Representative Ilhan Omar, New York Representative Alexandria Ocasio-Cortez and California Representative Adam Schiff. In the background of the meme, a sign reading "Welcome to the Radical Left" can be seen. The words "Exit 2020" and "Continue Left Ahead" can also be seen on the sign.
Ocasio-Cortez responded by taking a swipe at Cruz on Twitter.
"I must say, Ted Cruz making poorly executed memes while riding in the quiet car of the White Supremacist Express is pretty on brand for both him and 2020," Ocasio-Cortez tweeted.
Newsweek reached out to Senator Sanders' office for comment.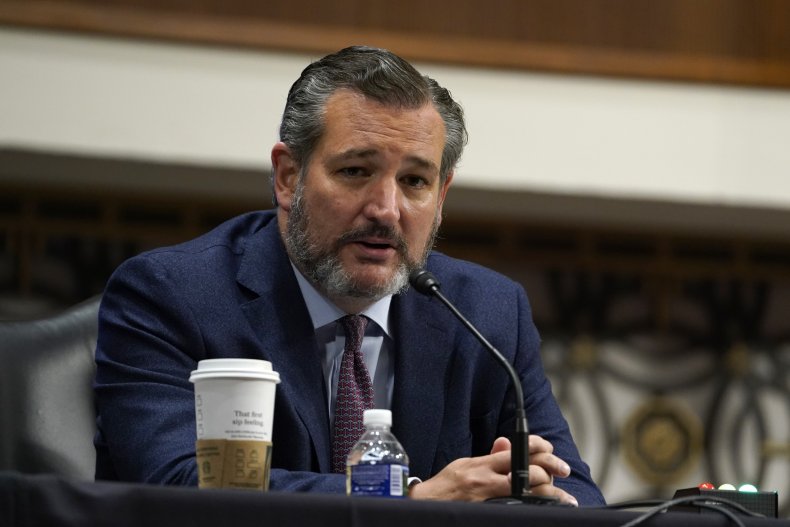 Ocasio-Cortez's comment may be referring to the first presidential debate Tuesday in which President Trump refused to condemn white supremacist organizations, particularly an alt-right group known as the Proud Boys.
"Proud Boys, stand back and stand by," Trump said, adding that violence connected to U.S. protests against racism and police culture was caused by left-wing activists.
"Somebody's got to do something about antifa and the left," Trump said.
Ocasio-Cortez called President Trump a white supremacist after the debate. "People have been warning about this for a long time," Ocasio-Cortez tweeted on Tuesday. "They were ridiculed, called hyperbolic & radical—not bc they were wrong, but bc others couldn't accept that our country elected a supremacist as President. This is fascism at our door."
Senator Cruz declined to criticize President Trump harshly for his comments. "I wish he had been much clearer in his denunciation," Cruz said in a Wednesday interview with CNN. Cruz also said that he had personally "condemned the Proud Boys long ago. I think white supremacists, Klansmen, Nazis are bigoted, ignorant morons."
Trump's allegations that radicals hold sway over Biden in the Democratic Party has been a talking point during his campaign events.
"I'm not just running against Joe Biden," Trump said at a campaign event in Duluth, Minnesota on Wednesday. "I'm running against the corrupt far-left media, socialists and communists, and the Democrat Party and the special interests who have made a living bleeding our country dry."