AOC Wants to Play 'Among Us' With You on Twitch to Get Out the Vote
Rep. Alexandria Ocasio-Cortez is looking to get the vote out by playing one of the most popular games of 2020 on her Twitch stream today.
Monday afternoon, the 31-year-old took to Twitter to ask her followers if anyone would want to play Among Us with her on Twitch to bring attention to voter registration and getting to the polls.
The initial tweet was quickly followed-up asking who her followers would want to see play the game together. At the time of this writing, Ocasio-Cortez's tweets have more than 11 thousand retweets and almost 10 thousand replies.
Requests to play have come from all walks of life. We've seen the Achievement Hunters reach out, Twitch streamers like PokiMane, WWE Superstar and streamer Austin Creed AKA Xavier Woods, and even former Major League Baseball outfielder, Hunter Pence try to get a round of Among Us in with the congress woman.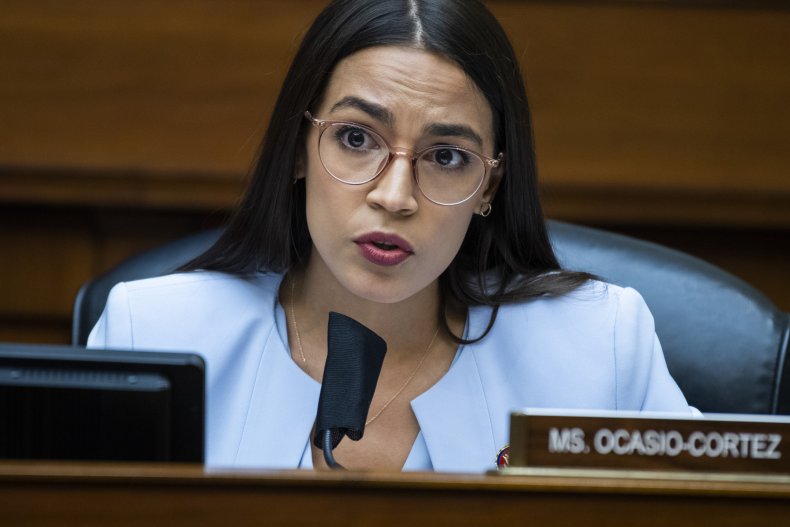 You can watch AOC's Twitch stream of Among Us and who will join her on her official channel.
To get more information on voting including how to register, visit the I Will Vote website, run by the Democratic National Committee, that gives details on voting registration, how to vote by mail and polling locations in your zip code.
For those who are not aware of what Among Us is--where have you been?---it's an online multiplayer game developed by American studio Inner Sloth. The game takes place in a space setting where four to 10 players are split between regular crewmembers and "imposters." Most of the players are crew members while the imposters go around trying to kill the others before the crewmates finish their tasks. It's up to the crew members to figure out who are the imposters and complete their assigned tasks before it's too late.
Although the game was released back in 2018, Among Us would see a surge in popularity in mid-2020 holding a grip on the Steam charts for many weeks. It currently sits as the fourth most bought game on Steam.
Among Us is currently available on Steam, iOS and Android devices.
This isn't Ocasio-Cortez's first foray into Twitch streaming for a cause. Back in January 2019, Ocasio-Cortez brought attention to a Twitch stream raising funds for a topic the congress woman is passionate about.
Harry Brewis, also known as H.Bomberguy, a YouTuber and Twitch streamer, put together a livestream to raise money for Mermaids, a charity that provides support for gender diverse and transgender children.
Ocasio-Cortez would jump onto H.Bomberguy's stream to bring attention to his cause, and talk about which games she grew up playing--Nintendo 64 was her favorite console, just an FYI.
H.Bomberguy would raise over $340,000.