AOC Calls Trump's Iran Drone Strike An 'Act of War,' Urges Congress To 'Protect Innocent People From Horrific Consequences'
Congresswoman Alexandria Ocasio-Cortez tweeted about President Donald Trump's actions in the Middle East, saying, "Right now is the moment to decide if you are pro-peace or not."
A drone strike ordered by Trump killed the leader of Iran's Iranian Revolutionary Guards Corps Qassem Soleimani at the airport in Baghdad, Iraq on Thursday. Trump did not gain approval from the Senate before authorizing the attack.
"Last night the President engaged in what is widely being recognized as an act of war against Iran, one that now risks the lives of millions of innocent people," Ocasio-Cortez tweeted. "Now is the moment to prevent war & protect innocent people- the question for many is how, publicly & Congressionally:"
"Right now is the moment to decide if you are pro-peace or not," she continued. "The cheerleaders of war, removed from its true cost, will gladly convince you that up is down- just as they did in Iraq in'03. But war does not establish peace. War does not create security. War endangers us all."
"War advocates start off saying "we all want peace, but..." or "it's too late..." & frame a pro-peace agenda as naïve to realpolitik."
"Don't give into this gaslighting," Ocasio-Cortez wrote. "The same folks selling us Iraq and selling us this latest provocation of violence. We cannot repeat this cycle."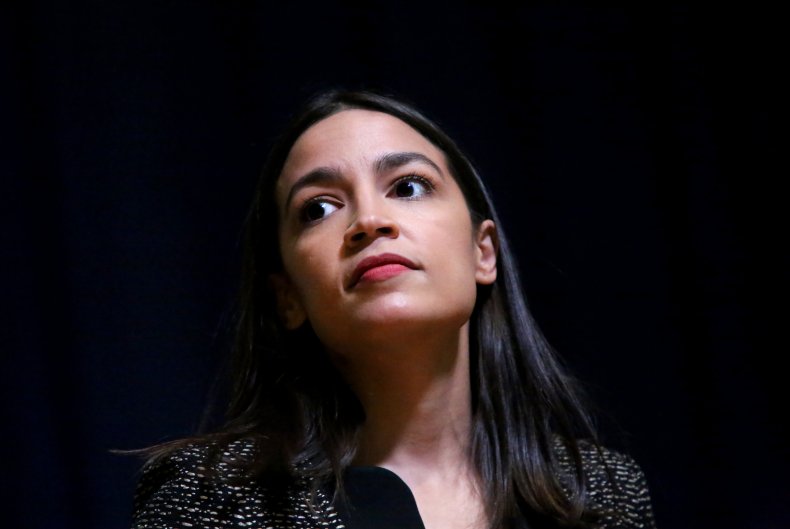 "Congress now has a moral and legal obligation to reassert its power to stop this war and protect innocent people from horrific consequences," the Congresswoman said. "We have two immediate options: 1. Vote on a War Powers Resolution, which requires Trump to attain Congressional approval."
"2. Reintroduce & vote on @RepRoKhanna's bipartisan NDAA amendment, which blocks $ offensive action to Iran," Ocasio-Cortez concluded. "This amendment passed the House w/ bipartisan support not long ago, and was later gutted in negotiations. We can bring it back as a standalone bill."
California Democratic Representative Ro Khanna's bill was introduced as an amendment to the National Defense Authorization Act in June 2019. The bill specified that federal would not be used to fund military action in Iran without Congressional authorization. Florida Representative Matt Gaetz, who has been an outspoken Trump supporter, was a co-sponsor of the bill.
Virginia Senator Tim Kaine introduced a War Powers Resolution Friday to bring about a Congressional debate.
"The question of whether United States forces should be engaged in armed conflict against Iran should only be made following a full briefing to Congress and the American public of the issues at stake, a public debate in Congress, and a congressional vote as contemplated by the Constitution," read the resolution in part. "The absence of such a deliberative approach is deeply unfair to members of the United States Armed Forces and other Americans whose lives are at risk in the event of hostilities between the United States and Iran."