AOC Defends Medic Who Has OnlyFans Side Job to Make Ends Meet: 'Leave Her Alone'
Alexandria Ocasio-Cortez stood up for a local medic on Sunday night after a media report on the health-care worker creating an erotic OnlyFans account to help pay her bills.
The Democratic congresswoman tweeted in response to a New York Post report entitled "NYC medic helped 'make ends meet' with racy OnlyFans side gig," about 23-year-old New York medic Lauren Caitlyn Kwei.
"Leave her alone. The actual scandalous headline here is 'Medics in the United States need two jobs to survive,'" tweeted the New York lawmaker.
Kwei reportedly works for SeniorCareEMS, an ambulance company serving hospitals in New York City. However, to help subsidize her income, Kwei created an OnlyFans account where voyeurs could subscribe for $11.99 a month.
"The bottom line: I don't get paid a lot. I'm just trying to make ends meet," Kwei told the Post. "I truly don't think this has anything to do with being a paramedic."
Kwei began working for the ambulance company as an emergency medical technician (EMT) in 2018. At the time, she was reportedly making minimum wage at nearly $15 an hour.
Kwei then took a year hiatus from the job to complete her paramedic training at the Center for Allied Health Education, where her tuition cost $13,200. With her completed training, as a paramedic Kwei earned $25 an hour working for SeniorCareEMS.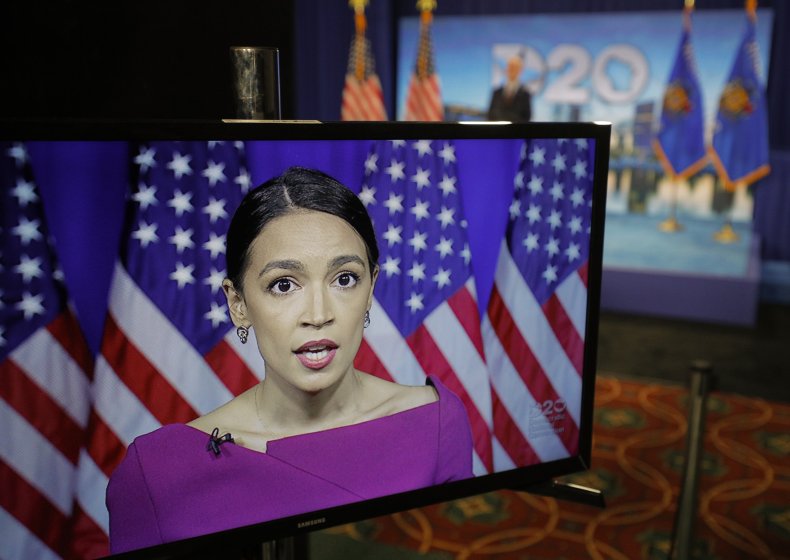 "At the end of the day, it doesn't affect how I treat people. What I do in my free time is my business," Kwei told the Post, defending her OnlyFans account. "It has no effect on how I care for my patients. I know when I'm working, I'm a paramedic. I think I'm pretty good at my job."
The medic continued: "There are plenty of people who are medical professionals who have every right to do what they want with their own bodies. I'm not doing it at work. Health-care workers aren't making a lot of money. And I'm not the only one trying to make ends meet."
Medical professionals across the country have experienced the brunt of the coronavirus pandemic as many faced grueling hours and harsh conditions as hospitals exceed their capacity to manage the influx of COVID-19 patients.
There have also been reports of nurses and health-care workers going on strike for more protections against the coronavirus for both their patients and fellow staff.
Following Kwei's interview with the Post, she deleted all of her OnlyFans posts and removed references to her account from Twitter.
"I know SeniorCare would deem this 'inappropriate' so I took it down in the hopes that I won't lose my job in the middle of a pandemic and three weeks before Christmas," said Kwei.
As many businesses were forced to close or operate at limited capacity amid the pandemic, the unemployment rate in the U.S. surged to a record-breaking 14.7% in April 2020, with a total of 23 million unemployed. Although rates have decreased in recent months, November reports showed a 6.9% unemployment rate.
Unemployment also stretched to health-care workers when elective procedures were suspended to reserve space and services for COVID-19 patients. Layoffs and furloughs affected workers at 266 hospitals in April, May and June, according to Becker's Hospital CFO Report.
Although some hospitals have since recalled furloughed staff, some health-care workers have yet to return to work. Twenty-two hospitals laid off furloughed workers in September.
Ocasio-Cortez's press secretary, Ivet Contreras, told Newsweek on Monday that the congresswomen had no additional comments at the time of publication.