'Ms. AOC Kind of Nailed That': Alexandria Ocasio-Cortez Earns Praise From Trump's Top Economic Adviser Kudlow
President Donald Trump's top economic adviser Larry Kudlow had high praise for progressive Democratic Representative Alexandria Ocasio-Cortez on Thursday, saying she "kind of nailed" a question she asked Federal Reserve Chair Jerome Powell during his testimony in Congress this week.
Kudlow, a financial analyst who serves as the director of Trump's National Economic Council, lauded Ocasio-Cortez during a Fox News segment, saying he "gave her high marks" for pressing Powell over the Phillips Curve theory, which posits that there is a tradeoff between low prices and low unemployment. During the hearing, Ocasio-Cortez pointed out that many economists have grown concerned that this "is no longer describing what is happening in today's economy."
This observation appeared to impress Kudlow. "I want to note in the hearings yesterday with Fed Chairman Jay Powell, it was Ms. AOC asked him about the Phillips Curve. Why is rising growth and employment and low unemployment bad? Why does that cause inflation and higher interest rates?" he remarked Thursday. "And Jay Powell said, 'Well you're right. That thing hasn't worked in decades.' Now, I got to give her high marks for that. She got that out of chairman," he asserted.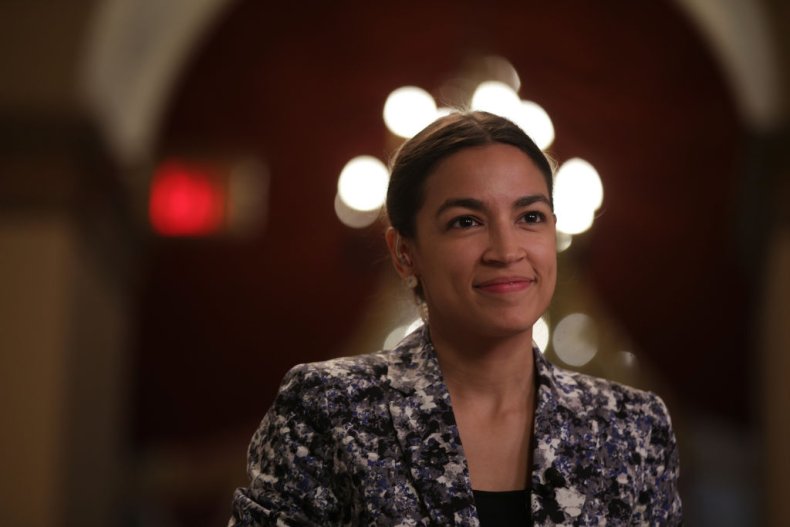 "By the way that is my position. That has been the president's position," the Trump administration official continued. "Strong growth doesn't cause higher inflation and interest rates. Looks like the Fed is going to cut their rates."
"Ms. AOC kind of nailed that," Kudlow told Fox News, adding that he hoped to meet with Ocasio-Cortez, who represents New York, and discuss supply-side economics in the near future.
Later on Thursday, Kudlow reaffirmed his praise for the congresswoman. "She got it right," he told reporters at the White House. "He [Powell] confirmed that the Phillips Curve is dead. The Fed is going to lower interest rates."
While the first-term congresswoman — who has been regularly criticized by right-wing politicians and pundits — and Kudlow may agree in their assessment that the Phillips Curve theory does not work, they're views diverge greatly on numerous other aspects of economic policy.
Ocasio-Cortez has been one of the loudest voices in Congress calling for a $15 — or possibly even higher — minimum wage. The Trump administration believes raising the federal minimum wage, which has not increased in just over a decade, would have negative economic consequences.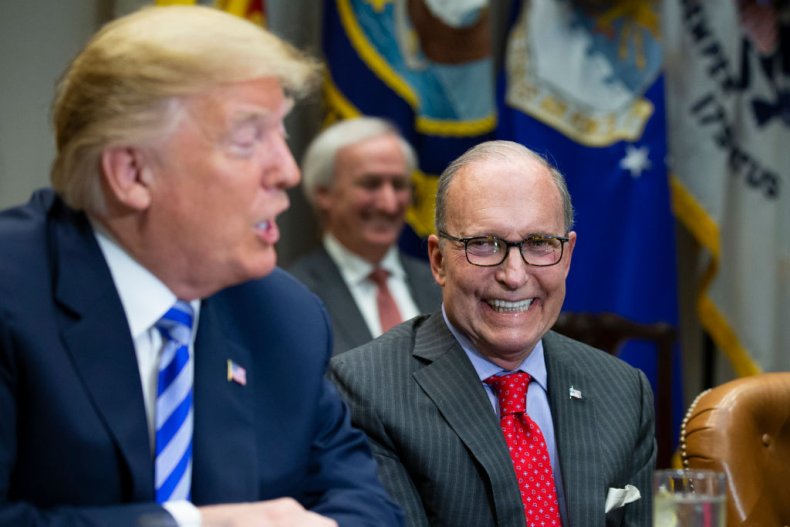 While the White House has worked to deregulate markets and provide significant tax breaks to the wealthiest Americans and corporations, Ocasio-Cortez has called for implementing a 70 percent tax rate on income above $10 million. She also actively campaigned against New York City's now-defunct plan to provide millions of dollars in tax breaks to Amazon to entice the online retail giant to build a new headquarters in the Long Island City neighborhood of Queens.
Additionally, the New York congresswoman has proudly described herself as a Democratic Socialist, and has supported a range of policies that would provide greatly expanded government support to Americans, such as Medicare for all and free higher education. Trump and his administration have dismissed such policies, with the president vowing that America "will never be a socialist country."