AOC Rebukes GOP Senator's Amendment to COVID Bill Over Trans Girls Playing in School Sports
Representative Alexandria Ocasio-Cortez (D-NY) rebuked a Republican senator's amendment to the COVID-19 relief bill that would deny federal funding to states that allow transgender girls to participate in girls' sports.
"Republicans need to stop obsessing over other people's gender identity [because] frankly it's very weird and they're doing a lot of harm to children who are just trying to be themselves," Ocasio-Cortez posted in a Tweet on Friday.
The progressive congresswoman's post was in direct response to an amendment to the budget reconciliation bill introduced by Republican Senator Roger Marshall of Kansas and Republican Senator Tommy Tuberville of Alabama. The so-called 'Tuberville amendment' would strip "states, local educational agencies, and institutions of higher education that permit any student whose biological sex is male to participate in an athletic program or activity designed for women or girls."
Marshall has been a long-time advocate against the inclusion of transgender students in women's school sports, citing the issue as a reason he did not support Miguel Cardona, President Joe Biden's pick for secretary of education.
"As an OBGYN, who has raised a daughter and coached countless girls in various sports, I have always stepped up for women and always fought to make sure they get an equal opportunity. I find it unfair and quite frankly un-American that this new administration is allowing biological boys to compete against biological girls in sports," Marshall wrote in an opinion article for Fox News this week.
Since Inauguration Day, Biden has made LGBTQ rights a focal point. He signed an executive order on combatting discrimination on the basis or gender identity just hours after entering office.
But conservatives are concerned that the playing field would in fact be un-equal if transgender girls are competing alongside girls in school sports.
Senators are amidst a "vote-a-rama" session on proposed amendments such as the Tuberville amendment before casting a final vote on Biden's $1.9 trillion COVID-19 relief package, which includes a number provisions for school funding.
Conservatives didn't win in this matter, as the Senate voted 49 to 50 not to agree to waive the Budget Act with respect to the amendment on Saturday morning.
"I was glad to see this amendment receive bipartisan support and as a member of the [Senate Committee on Health, Education, Labor and Pensions], I will continue fighting to ensure women's rights are protected," a spokesperson for Marshall said in an email to Newsweek.
Activists have voiced that Marshall and Tuberville's amendment send a dangerous political precedent by bundling hot-button political issues into necessary public funding.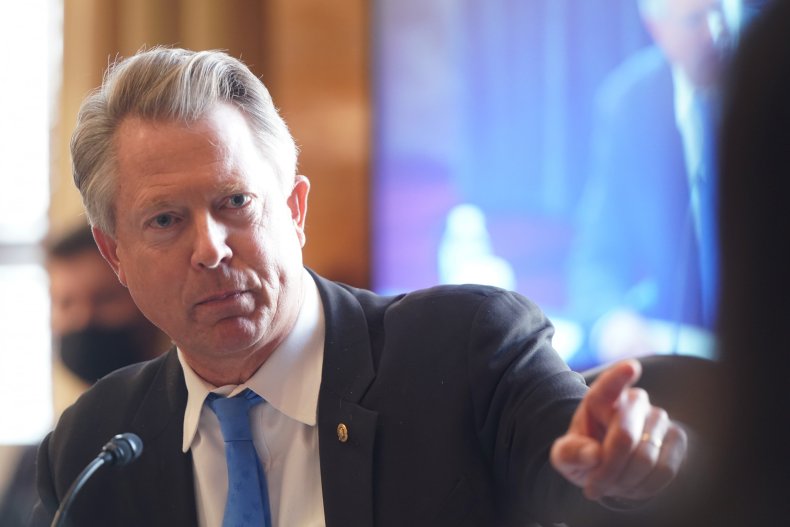 Alphonso David, president of the Human Rights Campaign, called the amendment "cynical, political and shameful" in a statement released Friday, criticizing the use of much-needed pandemic relief for schools to score "political points."
"Republicans across the country have been advocating for reopening our economy and reopening schools," David said. "This amendment is a poison pill that would ultimately deprive federal funding for states across the country. Republicans are targeting transgender children as a part of a manufactured 'wedge issue' that comes at the expense of their own ostensible priorities."
Progressives like Ocasio-Cortez have shared the #LetKidsPlay hashtag on social media in support against the amendment: "Trans kids are awesome, incredible, beautiful, and wonderful. Bigotry is not."
Newsweek has reached out to Ocasio-Cortez for comment.
Updated 11:32 AM ET, to include the fact Marshall opposes the transgender girls from competing in women's sports, specifically.