AOC Says Democrats Need New Leadership, Pelosi and Schumer 'Need to Go'
On Wednesday, 31-year-old Democratic New York Representative Alexandria Ocasio-Cortez said that the Democratic Party needs new congressional leadership. When asked whether current party leaders, 80-year-old House Speaker Nancy Pelosi of California and 70-year-old Senate Minority Leader Chuck Schumer of New York, need to go, she responded yes.
However, Ocasio-Cortez also admitted that there are no current younger leaders within the party who could easily take Pelosi or Schumer's role if either were to step down. While both have concentrated power in their positions, she said, neither leader has helped prepare "a next generation of leadership."
Ocasio-Cortez made her comments in an interview with investigative news publication The Intercept.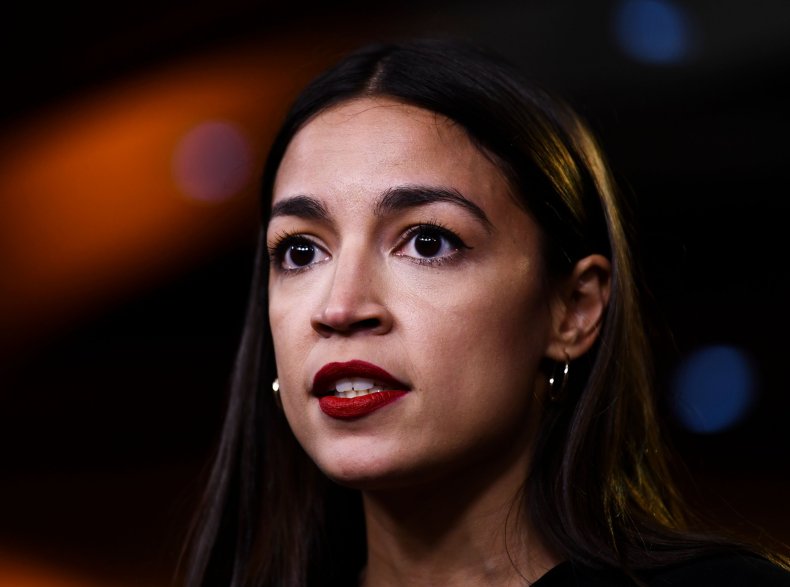 Ocasio-Cortez said Pelosi has indicated that she expects the next two years to be her final ones as House Speaker.
"The left isn't really making a plan for that," Ocasio-Cortez said. "So I do think that it's something that we really need to think about."
"I do think that we need new leadership in the Democratic Party ... the internal dynamics of the House has made it such that there's very little option for succession," Ocasio-Cortez said. "It's easy for someone to say, 'Oh well, you know, why don't you run?' but the House is extraordinarily complex, and I'm not ready. It can't be me. I know that I couldn't do that job."
Pelosi's leadership team, Majority Leader Steny Hoyer of Maryland and Majority Whip James Clyburn of South Carolina, are 81- and 80-years-old, respectively, the publication noted.
A December 10 New Yorker article mentioned the unsureness of Senate Democrats on how to handle 87-year-old Senator Dianne Feinstein of California, the senior Democrat on the Senate Judiciary Committee, after showing signs of mental infirmity.
In a November 17 hearing, Feinstein repeated the same question twice in a row to Twitter CEO Jack Dorsey and during the confirmation hearings of Supreme Court Justices Brett Kavanaugh and Amy Coney Barrett, Feinstein's public comments angered Democrats who criticized their lack of tact.
Further into The Intercept interview, Ocasio-Cortez also echoed progressives' frustration with the fact the Democratic President-elect Joe Biden is filling his cabinet and upper-level administrative positions with members from the former administrations of Barack Obama and Bill Clinton as well as from large multi-million dollar companies like the investment banking company Goldman Sachs, the tech companies Google and Facebook and the consulting group McKinsey & Company.
"A huge reason why we got Donald Trump in the first place," she said, "in addition to just the racism that was waiting to be reanimated in this country, [was there] was just an extreme disdain for this moneyed political establishment that rules Washington."
Newsweek contacted Ocasio-Cortez's office for comment.