Rep. Alexandria Ocasio-Cortez (D-N.Y.) on Thursday blasted an Illinois prosecutor who "lied" about the circumstances surrounding the fatal police shooting of 13-year-old Adam Toledo on March 29.
Ocasio-Cortez was responding to a report on the shooting that noted Cook County, Illinois officials determined a prosecutor had "made an error" when he previously claimed that Toledo was holding a gun before being killed. Body camera footage of the shooting released Thursday does not appear to show the boy holding a weapon, while the Cook County State's Attorney's Office said that the prosecutor was mistaken and had "failed to fully inform himself."
"The prosecutor did not 'make an error.' He lied," Ocasio-Cortez tweeted. "He lied about the police killing a child. Ending this isn't just about consequences for who pulls the trigger. It's about admitting to and confronting an entire system that exists to protect, defend, and cover up state violence."
The prosecutor, Cook County Assistant State's Attorney James Murphy, made the claim during bond hearing for Ruben Roman, a 21-year-old man who was with Toledo on the night of his death, according to WGN. Murphy reportedly said that Toledo was carrying "a gun in his right hand" when the officer told him to "drop it" just before the fatal shooting.
"An attorney who works in this office failed to fully inform himself before speaking in court," a State's Attorney's Office spokesperson later said in a statement. "Errors like that cannot happen and this has been addressed with the individual involved. The video speaks for itself."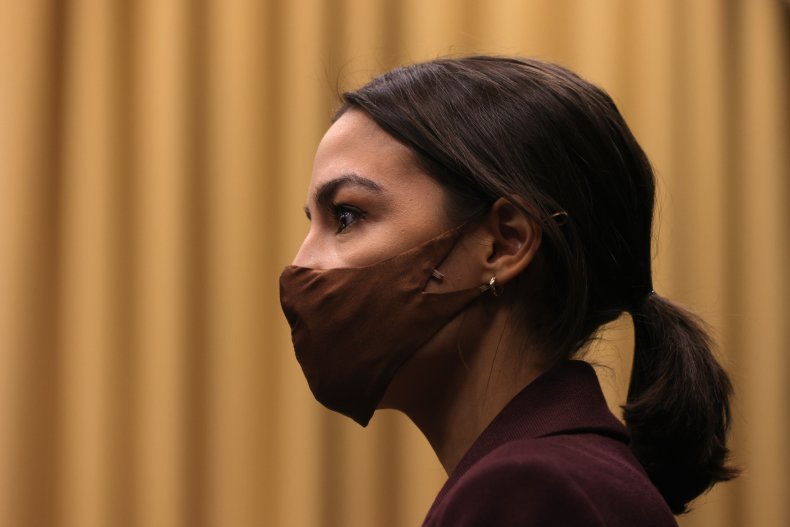 Video from the body camera worn by the officer who shot Toledo shows him chasing the boy down an alley and before he pauses near a wall. The officer tells Toledo to stop and shouts "show me your f***ing hands" and then "drop it" just before firing. Toledo, with no weapon clearly visible in his hand, tumbles to the ground after being shot. The officer then calls for medical assistance and asks Toledo if he is "alright." The boy does not respond, appearing to lose consciousness quickly and was later declared dead.
Chicago Mayor Lori Lightfoot warned that the body camera footage was "incredibly difficult to watch" before it was released alongside other recordings including footage from body cameras worn by other officers who were present at the scene. The recordings were released with the approval of Toledo's family.
"I have seen those videos and let me just say that they are incredibly difficult to watch, especially at the end," Lightfoot said during a news conference. "I say that as a mother of a 13-year-old myself, but as a mayor who is passionate about protecting our young people ... As more people see this footage, I want to ask that everyone tuning in right now to think first and foremost of Adam Toledo. About what his family is enduring every single day since they've learned of his passing."
Newsweek reached out to the Cook County State's Attorney's Office for comment.