Alexandria Ocasio-Cortez Slams Gossip 'Masquerading' As News: 'My Dad Had a Name for Articles Like This'
Representative-elect Alexandria Ocasio-Cortez has dismissed a report about her aims for the 2020 Democratic primaries as "gossip."
Politico reported how the rising star of the party was working to take down fellow New York Representative Hakeem Jeffries, who has just been elected House Democrat caucus chairman.
Read more: Alexandria Ocasio-Cortez reportedly preparing to take out a leading Democrat
The outlet reported how Ocasio-Cortez had recruited an African-American woman to run against Jeffries.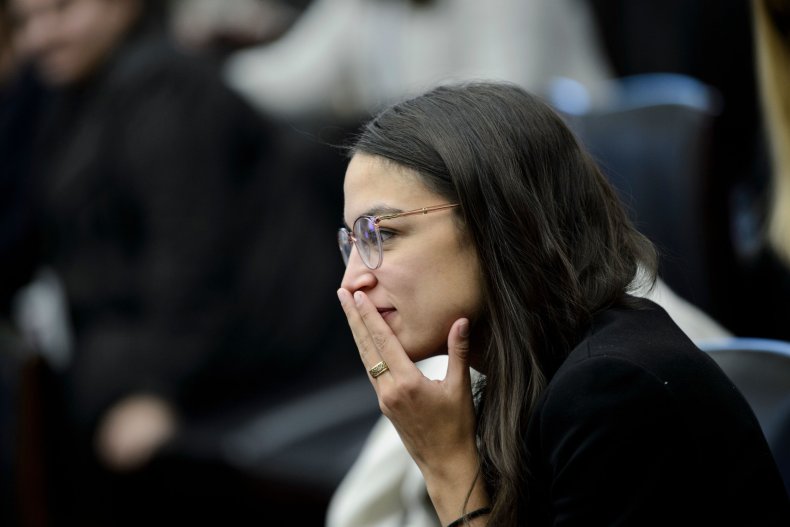 Anonymous sources told Politico that Jeffries is considered too conservative for the far-left group Justice Democrats, which is looking to pit primary candidates against moderate Democrats in future elections.
But Ocasio-Cortez tweeted that the story was an example of "gossip that masquerades as 'reporting.'"
"This story has not a SINGLE named or verifiable source- Only ONE on-the-record comment, which is a denial. My dad had a name for junk articles like this: 'Birdcage lining.'"
She followed up her tweet by claiming that it was "the second @politico article about me in a short period of time with zero named sources to back claims containing false information."
However, Politico's vice president of marketing and communications, Brad Dayspring, defended the article.
He told Fox News: "It's hard to know what the criticism of the piece is, since the congresswoman-elect doesn't specify (nor has she or anyone from her staff asked for a correction). We stand by our reporting."
Ocasio-Cortez unseated House Democratic Caucus Chairman Joe Crowley in a primary earlier this year. Last week, she said in a video conference call how she backed a national campaign to mount primaries against incumbent Democrats, with a view to moving the party to the left.
However, her spokesman Corbin Trent denied she had recruited a candidate to challenge Jeffries, but said that allies had been let down by Jeffries during the leadership election.
"We're not looking at recruiting people to run campaigns, we're looking at building a congressional staff," said Trent.
"We're disappointed in the way that the leadership elections went down, specifically that leadership election. We would have liked to have seen that be a more fair fight with less pressure."
Meanwhile, Jeffries responded to the Politico article by quoting the late East Coast rapper Notorious B.I.G., tweeting: "Spread love; it's the Brooklyn way."