'Apex Legends' Switch Release Time—When Does the Download Come to the eShop?
Update: Apex Legends released on Nintendo Switch at 6 p.m. EST, as advertised below. Here's the eShop link to the working download. The original article is below.
-----
Apex Legends fans have long clamored for the popular battle royale game to come to Nintendo Switch, and that day has nearly arrived.
Starting Tuesday March 9, players will be able to download Panic Button's port of the beloved game from the eShop. With that important date in mind, here's everything you should know about its release time and what to expect from the game on launch day.
What time does Apex Legends release on Nintendo Switch?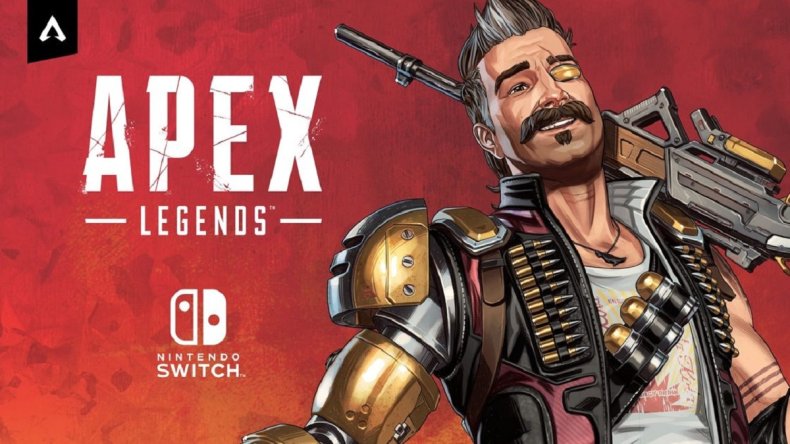 Apex Legends' developers at Respawn Entertainment announced the game's March 9 Switch release date in early February—but predicting the exact time the game will launch is currently a bit difficult. In a tweet published Monday night, Respawn announced that the next big Apex update would arrive at 1 p.m. EST on PS4, Xbox One and PC, but the Switch version would not be live until the evening of March 9.
Our correspondence with sources at Respawn narrows that window down slightly, suggesting Apex Legends should be live on Nintendo Switch around 6 p.m. EST March 9. There may be slight variation in that release time based on Nintendo's deployment, but that's the latest official word on the subject so far.
What to expect from Apex Legends on Nintendo Switch
In simple terms, the Switch launch of Apex Legends aims to add a platform on which the game is available. On a base level, the content of Apex Legends on Switch will be exactly the same as the versions that currently exist on PS4, Xbox One and PC. However, there are a few details worth making note of.
Crossplay will allow players on Switch to join lobbies with friends on PS4, Xbox One or PC. However, any progression or cosmetics earned or purchased on those other platforms will not carry over.
Playing on Switch at launch grants you 30 free levels for the Switch version of the Season 8 Battle Pass. Double XP will also be in effect for the first two weeks after launch.
Through the end of Season 8 on May 4, play on Switch to get the P.A.T.H. Pathfinder skin for free.
The Caustic Town Takeover, Chaos Theory event and Season 8.1 update will also go live on all platforms to coincide with the Switch release on March 9. Learn more about the event in our dedicated Chaos Theory article.
If you prefer a physical edition, the Apex Legends Champion Edition instantly unlocks all Legends up to Season 7 and offers a purse of 1,000 Apex Coins for $39. Note that, while this package includes a box, the game itself won't be on a cartridge. You'll still need a microSD card and an internet connection to download it.
Just like Fortnite doesn't require a Nintendo Switch Online membership, EA has confirmed that Apex Legends does not require a membership either. There was initially some confusion on this matter, but it has since been corrected.
That's all we know so far about the Switch release of Apex Legends.
Apex Legends is available now on PS4, Xbox One and PC.
Will you be playing Apex Legends on Nintendo Switch at launch? Which Legend do you plan to use first? Tell us in the comments section!