'President Trump Shared a Fake Video of My Toddler'
It really is an extraordinary story; how Maxwell came into our lives. My husband Alex and I have known each other for about 20 years. We met through work initially but we ended up dating. We've been together for ten years now and married for six.
We were going through the open adoption process in New York and the last person we were matched with before Maxwell's mom was a couple with four children. We'd known them for about six months, and then two weeks before the due date, they decided to keep the baby.
This was our third failed match and it had been several years of hell, so we decided to stop, we thought it wasn't meant to be. But then we were contacted by an attorney who wanted to put us forward to a mom who wanted a same-sex couple to adopt her child. The mom picked us, and although the road to get there was a little rocky, we ended up adopting Maxwell.
It had been such a long journey, but we were so happy, He was born a month early on July 23, 2017, so he was really tiny—only 5lbs. The hospital staff showed us how to change diapers and the first diaper Alex changed, Maxwell peed and it went into Alex's mouth—that was a priceless moment.
When Maxwell was about a year old, we went to a local restaurant in New York one day and joined a communal table where Daniel and Erica McKenna were already sitting with their son Finnegan.
We noticed that we had two little boys who were about the same age, started talking and hit it off really quickly. We exchanged numbers and started having play dates, and going out to lunch and dinner together. We have a great relationship and still see each other almost every day.
After Labor Day weekend in 2019, we hadn't seen Erica, Dan and Finnegan for a few days. I was on my way to go meet Alex and Maxwell and I ran into Dan and Finnegan on the sidewalk. We were just talking, and I saw Alex and Maxwell in the distance. The parents pointed out the boys to each other, and they just ran towards one other, with Finnegan yelling "My friend! My friend!" We were lucky there was enough time to film it. But that's how they greet each other all the time; they're huggers, they hold hands and they're best friends.
Seeing that Donald Trump had shared a manipulated version of my video on Twitter—I had a flood of emotions. I was shocked and I was appalled. I couldn't believe that the President of the United States would tweet out a video that is sharing a message of hate in the midst of the Black Lives Matter protests. Something that could cause more division and ignite his base. It was just appalling. Then I was upset that it was our boys in that video, and about the way they portrayed Finnegan as being a young racist toddler, with Maxwell running away from him, and that people would think that was the way the McKennas are raising their little boy. They are the exact opposite.
And then came anger. My mind was racing and I was trying to think of anything I could do to fix this situation. I filed a formal complaint with Twitter immediately and within hours the tweet was labelled as "manipulated media".
I called a lawyer friend Attorney Kelly Neumann of Neumann Law Group for advice and guidance and she brought on board Ven Johnson of Ven Johnson Law, PLC. Along with the McKennas we retained their services so we could get the altered video removed from Twitter and Facebook. We were able to do that with their help within 24 hours, so that alone was a big win for us.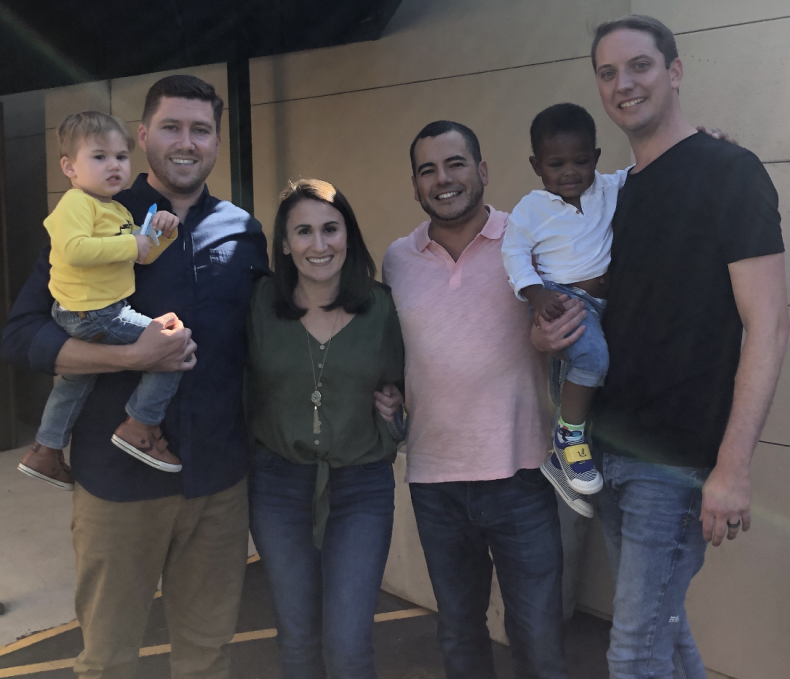 The next big win was that after a number of previous warnings for breaching copyright, Logan Cook, who tweeted as CarpeDonktum, and originally created and posted the manipulated video, had his Twitter account disabled.
It's a lot more difficult for Cook to share manipulated content on platforms now as he doesn't have his Twitter account. I think Twitter is finally starting to realize the damage being done when they do not control the content being shared on the platform.
We did feel a sense of relief, but the tweet of the manipulated video had already been seen by many millions of people so the damage had been done. But I wanted it taken down as soon as possible and we were able to do that.
We feel that standing up to these bullies and holding them accountable for breaking the law is very important—for our sons and for us, since no one is above the law. We are planning to take further legal action against those who created, posted and shared the manipulated video.
Raising a black son, I now feel what other parents of black children feel. Worrying about the safety of them when they're away from us and worrying about their future. We started the WellEgan Instagram page, it's not just cute pictures and videos of the boys, we are putting educational material on there to help teach people about anti-racism, including ourselves. We're still learning.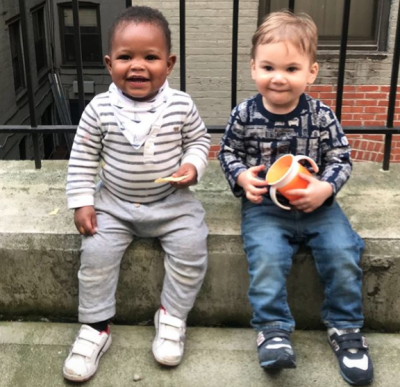 Because things don't change unless you have these uncomfortable discussions. Don't say you don't see color. You need to see color and you need to know the differences that people of color face. We share resources on how to speak to your children, family and friends about racism. You can't just sit by and be silent anymore. If someone is making racist remarks around you, you need to stand up and educate them.
We need more allies out there. I applaud the McKennas, they come from a conservative family. A lot of my family are racists as well, it's having these conversations with family to open up their eyes and open up their mind, and hopefully to change their views.
My original video ended up being a beacon of hope, of what the future can bring, and that there's a hope for our future generations. It was really great to read and feel how much happiness and joy and hope it has brought others. It was needed in 2019 and it's needed even more in 2020.
I think the reason the video got so popular is because it's a little black boy running with a little white boy, and they're hugging. But that should be normal, and we want to normalize interracial friendships, starting from childhood. The boys really balance each other out so well. Finnegan is a daredevil and Maxwell is very "safety first." Finnegan pushes Maxwell to be a bit more adventurous and Maxwell reels Finnegan back in—I think that's why their friendship is so strong.
We and the McKennas, we want to change the world. I want to change the world. I want to make the world a better, safer place for my son and for every single black child out there.
It's heartbreaking that we have to have difficult conversations with our son about the color of his skin and how he is going to be seen as different in the eyes of the law, and that he is not going to be able to run down the streets flailing his arms—like Elijah McClain was said to be doing before he was arrested and died in 2019.
I read about everything that happens to other black children and people, and I just think, what if that were my son? He's my kid, my son and I'm going to do whatever I can to protect him and hopefully make the world a better place.
I was given this big mouth for a reason, and now I think I finally know what that is—to speak my own truth. I've been fighting my whole life. I'm a gay Mexican from the South and I've been fighting my whole life to get to where I'm at, and now I have something bigger to fight for—my son, Maxwell.
Michael Cisneros, lives with his husband Alex Hanson in NYC, and their son Maxwell Hanson. Michael fights for change, equality and equity within the lgbtqia+, and Black community, hoping to learn with others how to have conversations about racism. Michael works to inspire others to show up, stand up, and speak up against racism.
Along with Erica and Daniel McKenna, Michael and Alex have collaborated with Boy Meets Girl on a line of t-shirts to support From Privilege To Progress. You can follow Maxwell and Finnegan on Instagram @wellegan.
All views expressed in this piece are the writer's own.
As told to Jenny Haward.