Apple 'AirPod' Wireless Headphones May Accompany iPhone 7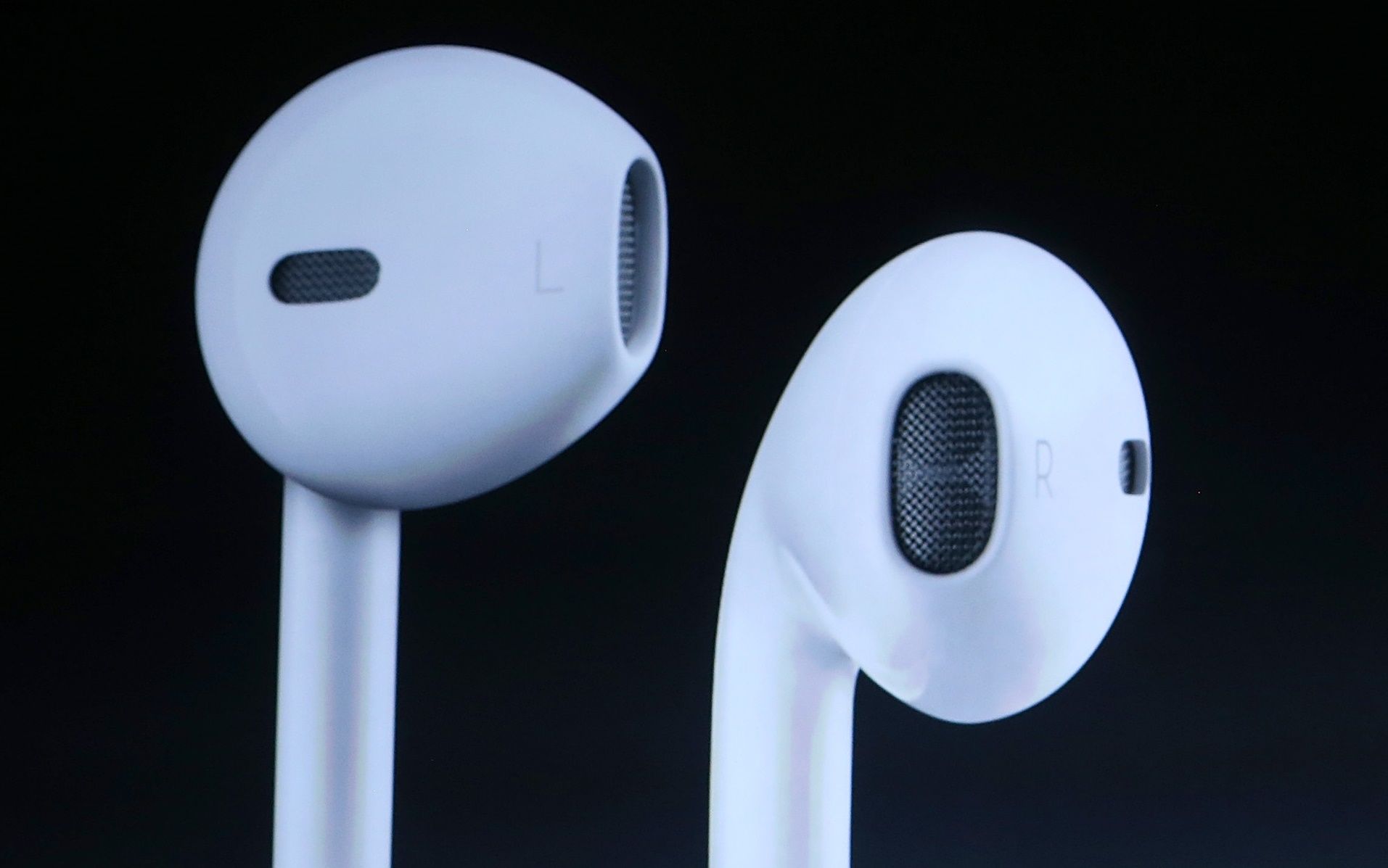 Apple is widely rumored to be ditching wired headphones for its next smartphone, presumably called the iPhone 7, and now reports are giving an idea of what they plan to replace them with.
A new device registration has been spotted by Russian tech blog mobiltelefon.ru for 'AirPods'—the name suggesting they may be a wireless version of Apple's EarPod headphones.
The registration filings were published on August 29 by the Eurasian Economic Commission, one year after the AirPod name was first trademarked as a listening device.
Without the standard 3.5mm headphone jack, the AirPod device would rely on either Bluetooth technology or the Lightning connector in order to pair with the smartphone.
The filing gives no indication as to whether Apple plans to include them with the iPhone 7 in the same way EarPod headphones have with previous iPhone models, or sell them separately.
Apple's policy is to not comment on products before their launch, however several reports and leaks seem to have provided definitive proof that it plans to abandon the headphone jack, which has been a standard for more than 130 years.
Theories as to why Apple is planning to consign the technology to the history books range from a wrap-around screen, to a hidden agenda of pushing its wireless Beats headphones onto the world.
Other rumors surrounding the iPhone 7 include a larger screen and a slimmer profile, though Nikkei Asian Review reported earlier this year that Apple is only planning an incremental upgrade of the iPhone 6s for its next smartphone.
The Cupertino company currently takes two years between full-model changes of its smartphones. However, this will change to a three-year cycle, according to the Japanese publication.
The iPhone 7 is expected to be unveiled at an event in California next month and will look "almost identical" to the iPhone 6. Minor improvements will be made to the device's camera, waterproof capabilities and battery capacity.