Apple Has a COVID Problem
With the holiday season looming, Apple is now facing a significant impediment to the supply of its much sought-after new iPhones.
The Cupertino, California-based tech giant issued an alert on Sunday, according to Barron's, that it is currently facing supply chain issues with its high-end new smartphones, the iPhone 14 Pro and Pro Max. The company explained that, due to COVID-19 restrictions that remain in place in China, shipment of those new products has been slowed down.
China continues to operate under a strict variation of the "zero-COVID" containment strategy for the virus. As opposed to more lenient systems used by other nations, zero-COVID often involves locking down mass portions of land upon the discovery of positive tests, sometimes on the level of entire cities, as well as large-scale testing and contact tracing. This strategy has reportedly helped China, the supposed birthplace of COVID-19, keep its infection rates and deaths low, at the expense of occasional economic turmoil.
Last Wednesday, authorities in Zhengzhou, a city of roughly 10 million people in the central Henan province, locked down an industrial park housing Foxconn, a major Apple supplier. The Taiwanese electronics manufacturer employs some 200,000 people, who have been assembling the latest iPhone 14, as well as other tech products for Microsoft, Google, Sony, and Amazon, among others.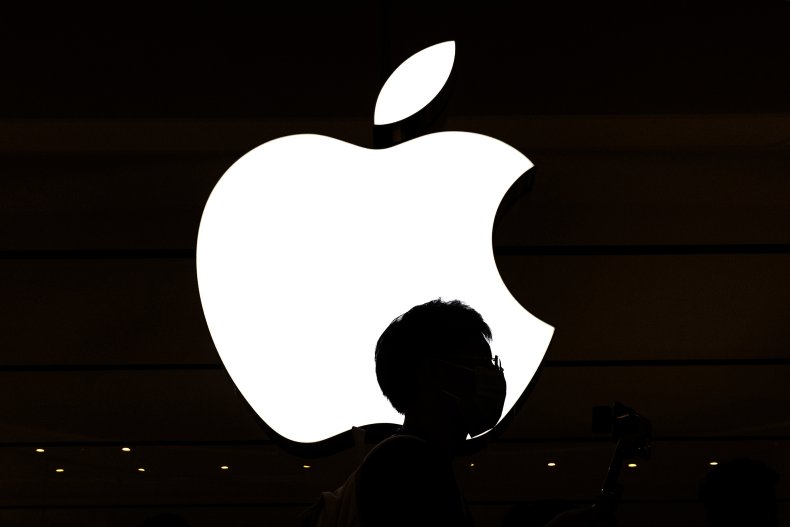 Foxconn produces 70 percent of iPhones, most of them at its Zhengzhou site, according to the latest estimates. Apple has moved some production to India in a bid to reduce risks, but its current reliance on the Chinese market means the predicament comes at a particularly unfortunate time.
As a result of Apple's warning, the company's stock price (AAPL) plunged slightly in pre-market trading, dipping as much as 2.08 percent.
"Covid-19 restrictions have temporarily impacted the primary iPhone 14 Pro and iPhone 14 Pro Max assembly facility located in Zhengzhou, China," Apple said in a statement on its website. "The facility is currently operating at significantly reduced capacity. As we have done throughout the Covid-19 pandemic, we are prioritizing the health and safety of the workers in our supply chain."
As reported by Barron's, Apple's most recent earnings report from last month was a rare bright spot for the troubled tech sector, with the company touting strong demand for the premium-priced iPhone 14 Pro and Pro Max products as a positive indicator moving forward. Despite the new setbacks in Zhengzhou, Apple insisted on Sunday that consumers still have a "strong demand" for those products. Without specifying how it might be impacted, Apple said that it now anticipates lower "shipments than we previously anticipated" and warned that "customers will experience longer wait times to receive their new products."
Apple introduced the iPhone 14 line of its flagship smartphone on September 7, with the various new models going on sale between September 16 and October 7. While the base models are largely similar in appearance and function to prior models, the Pro line introduced a "Dynamic Island" cutout to replace the "notch" at the top of the screen where the speaker and the front-facing camera are located. This new feature can change appearance and function depending on the app in use.
In its Sunday warning, Apple made no mention of potential disruptions to its base iPhone 14 and 14 Plus models.
Newsweek reached out to Apple for comment.