Apple Tweaks iPhone Feature Used for Anonymous Protests in China
Apple has rolled out a software update in China that restricts the ability of iPhone users to share files over AirDrop, a feature that some had previously used to spread anti-government material.
First introduced in 2011, AirDrop allows nearby Apple devices—iPhones, but also iPads and Macs—to send and receive files using Bluetooth and wifi signals.
Users are typically given the option to turn the feature off, limit it to contacts only, or receive files from "everyone" for an indefinite period of time.
In China, however, a security update pushed to users on Wednesday limited the final option to just 10 minutes, after which AirDrop reverts to contacts only, according to Bloomberg tech reporter Mark Gurman.
It means iPhone users who might have received files from non-contacts in subways, busses or public spaces now have to actively turn the feature on, making it harder for others to anonymously share protest material or spam.
The software update appeared to be based on hardware and specifically iPhone models purchased in mainland China, according to Apple news website 9to5Mac. It was included in the iOS 16.1.1 update as well as in iOS 16.2 beta 2 released to developers and public beta testers on November 9.
AirDrop has been used to covertly share protest material in Hong Kong. In China, it remained one of the rare avenues to circumvent censorship within the country's otherwise highly regulated information environment.
In the past weeks, AirDrop has been used to share digital posters containing slogans from the October 13 Sitong Bridge protest in Beijing, where a lone demonstrator unfurled banners critical of the Chinese government and President Xi Jinping.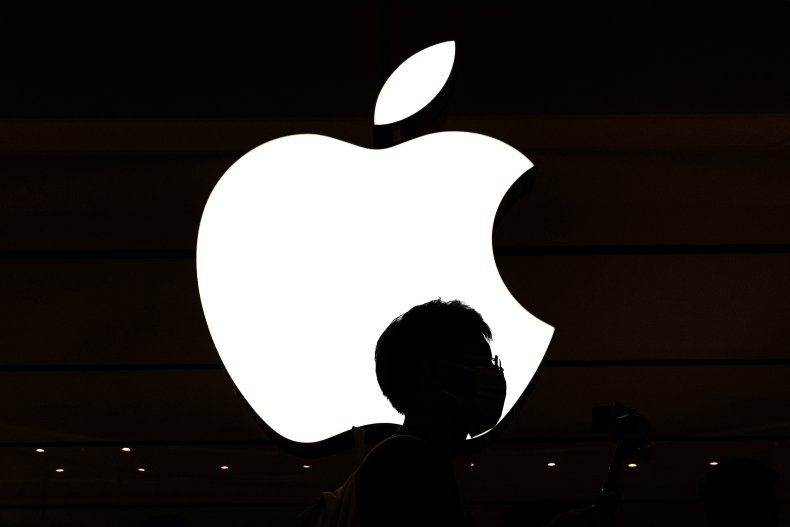 On the Chinese internet, it was as if the incident never happened, but the protester's slogans have been picked up by Chinese people overseas in a movement that denounces Xi's indefinite grip on power and his insistence on his signature zero-COVID policy.
Apple didn't return Newsweek's request for comment, but the company told Gurman that it planned to roll out the new setting "globally in the coming year" in order to "mitigate unwanted file sharing."
"The change makes it harder to distribute content to strangers en masse, removing the risk of AirDrop being used by critics of the Chinese government to spread their messages to the public in any substantial ways," said Yaqiu Wang, a senior China researcher for Human Rights Watch.
She told Newsweek: "Apple needs to be transparent about why this restriction only applies to iPhones sold in China and whether the Chinese government had made the request."
"Apple has a track record of conceding to Chinese authorities' various demands for censorship and surveillance," Wang said, referring to instances including Apple's removal of the Taiwan flag emoji from devices in China, Hong Kong and Macau. "It must not continue to be complicit in Beijing's human rights violations."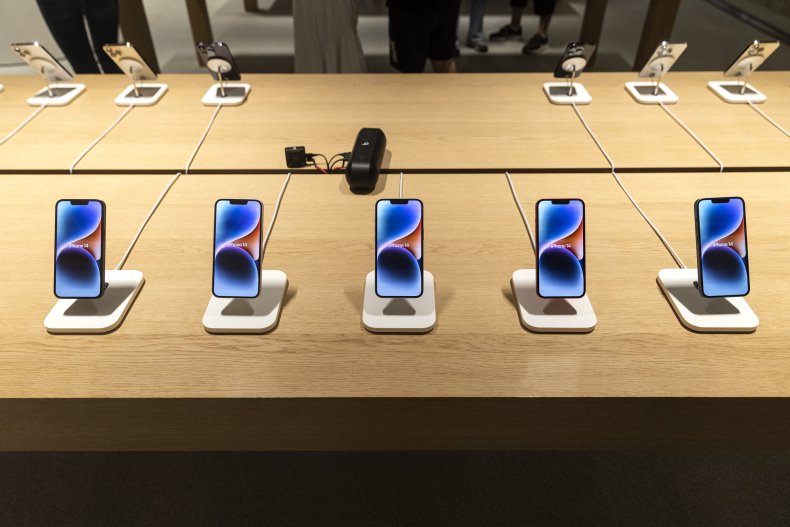 The use of AirDrop to spread spam or harassment has been reported for several years. Apple didn't say why it decided to push the update now, and why it chose to roll out the tweak in China first.
Apple has successfully conducted business under China's strict regulatory framework for years. AppStore applications are different there, as are Apple's services, many of which are inaccessible to Chinese users.
China is also home to Apple's largest assembler, Foxconn, which was dealing with a COVID outbreak that could affect supplies ahead of the holiday season.
Apple's fourth-quarter figures showed that China was its third-largest market by region, responsible for $15.47 billion in net sales. The Americas and Europe were its top and second-best performing regions, bringing in $39.81 billion and $22.76 billion, respectively.
Update 11/11/22, 3:20 a.m. ET: This article was updated with further context.