Apple Patent Turns Car Windscreen Into Giant Augmented Reality Screen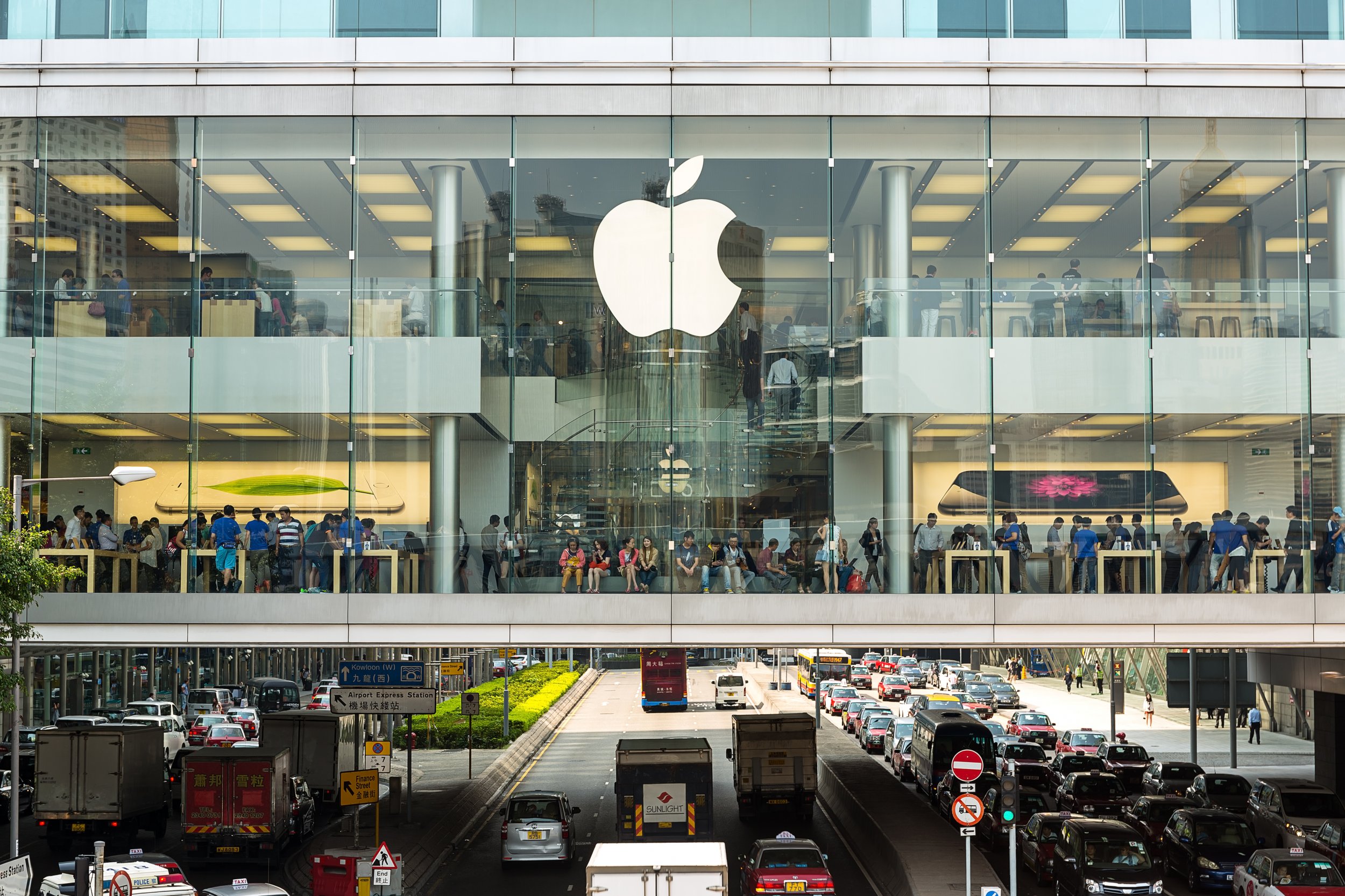 Apple has filed a patent for an augmented reality windscreen that can display map directions and FaceTime video calls.
Spotted by Patently Apple, the plans were submitted to the patent office earlier this month. They would convert the windscreen into a heads-up display (HUD.) Apple stresses in the patent that content would not block the view of the road but instead overlay. Think of it like maps highlighting the correct road to turn into.
The technology would rely on a range of sensors in the car itself including: Infrared cameras, light beam scanning devices, ultrasonic sensors, depth cameras, radar devices and GPS.
Beyond maps, a HUD windscreen would allow drivers to better monitor their driving speed, Apple stated.
As for FaceTime, Apple hopes it can help drivers communicate visually while driving. "In some embodiments, an augmented reality display system included in a vehicle enables visual communication between an occupant of the vehicle and a remotely located user, including an occupant of a separate vehicle."
Another feature in the patent—titled Panicky Occupant Detection—would monitor drivers' stress levels by observing their eye movement, body posture, body temperature, eye blink rate, heart rate and body gestures. The HUD would then adjust which display elements are shown on the windscreen.
Apple did not immediately respond to a request for comment.
A timeline for the technology has not been announced. A patent also does not guarantee a product will ever be made. According to Business Insider, in 2013, Apple filed a patent for an iPad-MacBook hybrid that would use magnetic connectors to latch a tablet to a keyboard. In 2010, it filed a patent for a smart bike that would use sensors to track speed, distance and heart rate.
Apple is expected to unveil its new range of iPhones at an event in San Francisco next month. Rumors suggest there will be three new versions: A new iPhone X, an iPhone X Plus with a 6.5-inch screen and an affordable 6.1-inch LCD model (in the design of the iPhone X).
According to high-profile leaker Ming-Chi Kuo, via 9to5Mac, Apple plans to release budget version of the iPhone X with a 6.1-inch LCD screen to keep prices lower. Kuo believes the phone will be available in blue, orange, red, gray and white.
The move would represent a similar strategy to the iPhone 5C range from 2013—which debuted a plastic design with green, yellow, white, pink and blue backs. Many expected the 5C to be a budget iPhone, but Apple launched the device at just $100 less than the flagship iPhone 5S, prompting buyers to pay extra for premium features.