Apple's Historic Run Ends but Not Its Dominance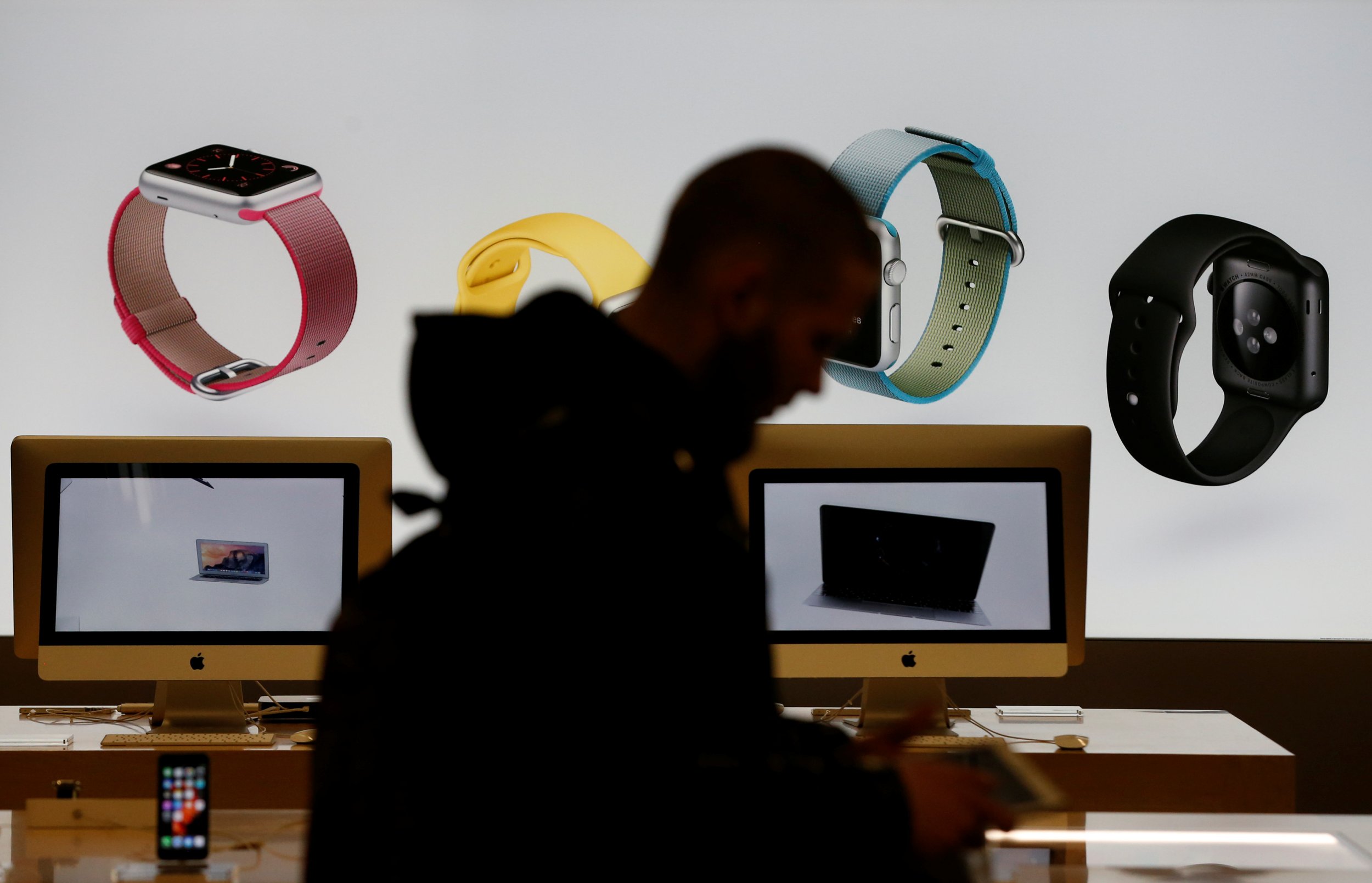 What does it mean to be in decline when you're the second-biggest company in the world? Just ask Apple.
Forty percent of Silicon Valley's revenue last year belonged to the tech giant; that's a tidy $235 billion—a number somewhere between the GDP of Chile and Finland. And yet when the company announced its revenue figures for the past three months had fallen for the first time in 13 years, Wall Street gasped. The company's stock fell 7 percent in after-hours trading, and it's down 27 percent from its all-time high from last summer.
The reaction boils down to expectations. Apple just isn't growing like it used to and the company's last product event didn't provide any signs that it has something big in the offing.
Exhibit A: The iPhone. Apple makes about 70 percent of its money from the signature device, and it sold 51.2 million of them last quarter, a decline from the 61.17 million it sold in the quarter a year before. It's a sign that Apple's market for its most well-known product may be saturated, or even worse, that consumers are picking other phones like the Samsung Galaxy S7.
Apple's newest phone, the iPhone SE, which costs $399, is supposed to expand markets in the developing world. It's reportedly off to a strong start. And yet observers say the SE's design and size indicate that Apple is running out of new ideas.
In a blow to another signature product, the company sold 4 million Macs, down from the 4.6 million it sold a year ago. Apple hopes an update to the iBook will bring in more sales next quarter. But the iPad showed big sales declines, too, 10.3 million versus 12.6 million a year ago.
And what of Apple's other products? Like the iPhone and the iPad before it, the Apple Watch was supposed to create a brand new market. Some consumers love it, and CEO Tim Cook says it's selling faster than the first iPhone. A price drop has also helped boost sales, according to Slice Intelligence. But the watch hasn't shown enough relevance to make it a must have.
Even iTunes, the service that once made CDs irrelevant, is slipping. Today, streaming services such as Spotify and Google Play have eaten into its dominance. And Apple's own streaming service might have arrived too late to conquer the market.
The other Apple bellwether has been China, a country just behind the U.S. when it comes to consumption of Apple products. In America, seemingly everyone already has a smartphone, but that's not the case in China, where electronics makers see millions of untapped sales. So why the concern? Apple revenue from China was down 32 percent from last quarter, which might be a symptom of that country's ongoing economic troubles.
None of this to say that Apple is in big trouble. With massive cash reserves of $233 billion and a huge research and development budget, the company could decide to dabble in different markets and reinvent them. Which is why Tim Cook and company may take a close look at your driveway in the near future. Oh, and there's always the iPhone 7.