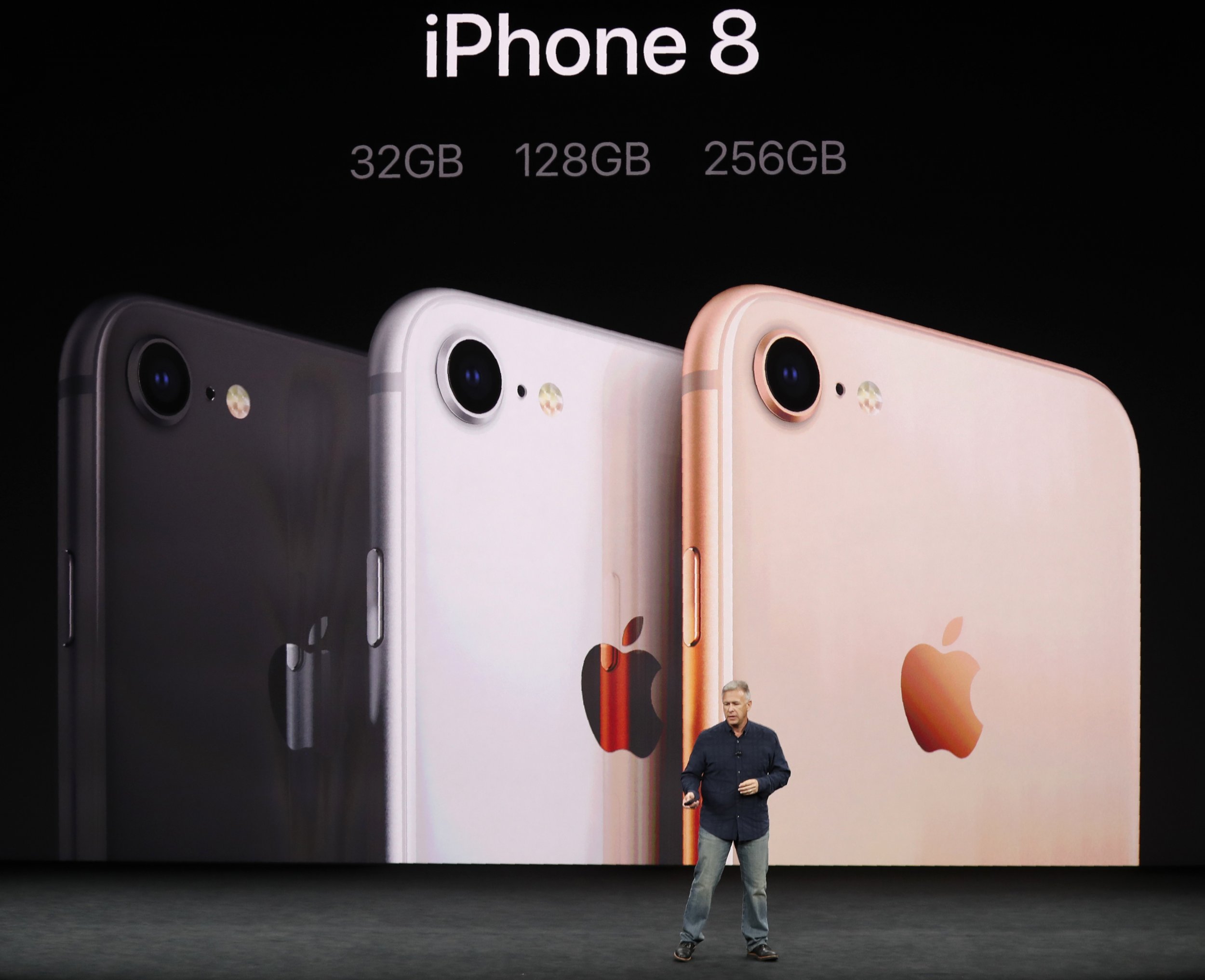 Apple events are always a big deal, but the one that took place from the Steve Jobs Theater Tuesday afternoon felt especially significant. On the 10th anniversary of the unveiling of the original iPhone, the tech giant was set to announce a revamped version of the revolutionary smartphone, and boy was it revamped. The iPhone X does not feature a home button, instead opting for edge-to-edge screen coverage. It also will utilize groundbreaking facial recognition technology to <s>harvest our souls enable us unlock our phones with ease.
Related: How the iPhone changed our lives
The reaction from Twitter was swift, with many poking fun at Apple's over-the-top, changing-the-world ethos, which the tech giant laid on especially thick for the unveiling of the iPhone X. The Verge even published a piece titled, simply, "Apple can't get over itself."
This was probably best exemplified by Apple retail chief Angela Ahrendts's announcement that they will now call their stores "town squares."
Then there was the Apple Watch, which will have an improved heart rate monitor as well as cellular, which means users can make and receive calls from their wrists, Dick Tracy style.
The iPhone X was the main event, though. Facial recognition. Augmented reality. Animated emojis. No Home button. It was the most dramatic redesign in the iPhone's history, and come October 27, consumers will be able to order one for the low price of $999, and that's if you want the 64-gig version. The iPhone 8 and 8 Plus, essentially upgrades from the iPhone 7 and 7 Plus with a few new features, were also announced.
How well these features will actually work remains to be seen. Many users were not happy that Apple ditched the headphone jack for the iPhone 7 and iPhone 7 Plus, and the same could be true for the Home button. When Face ID was demo-ed at the event on Tuesday, it didn't even work.
Until the phones are released, though, all of this stuff looks pretty damn cool.
...Except the town squares. That doesn't seem like a good idea.