Apple Unveils New iPads and Software Rollouts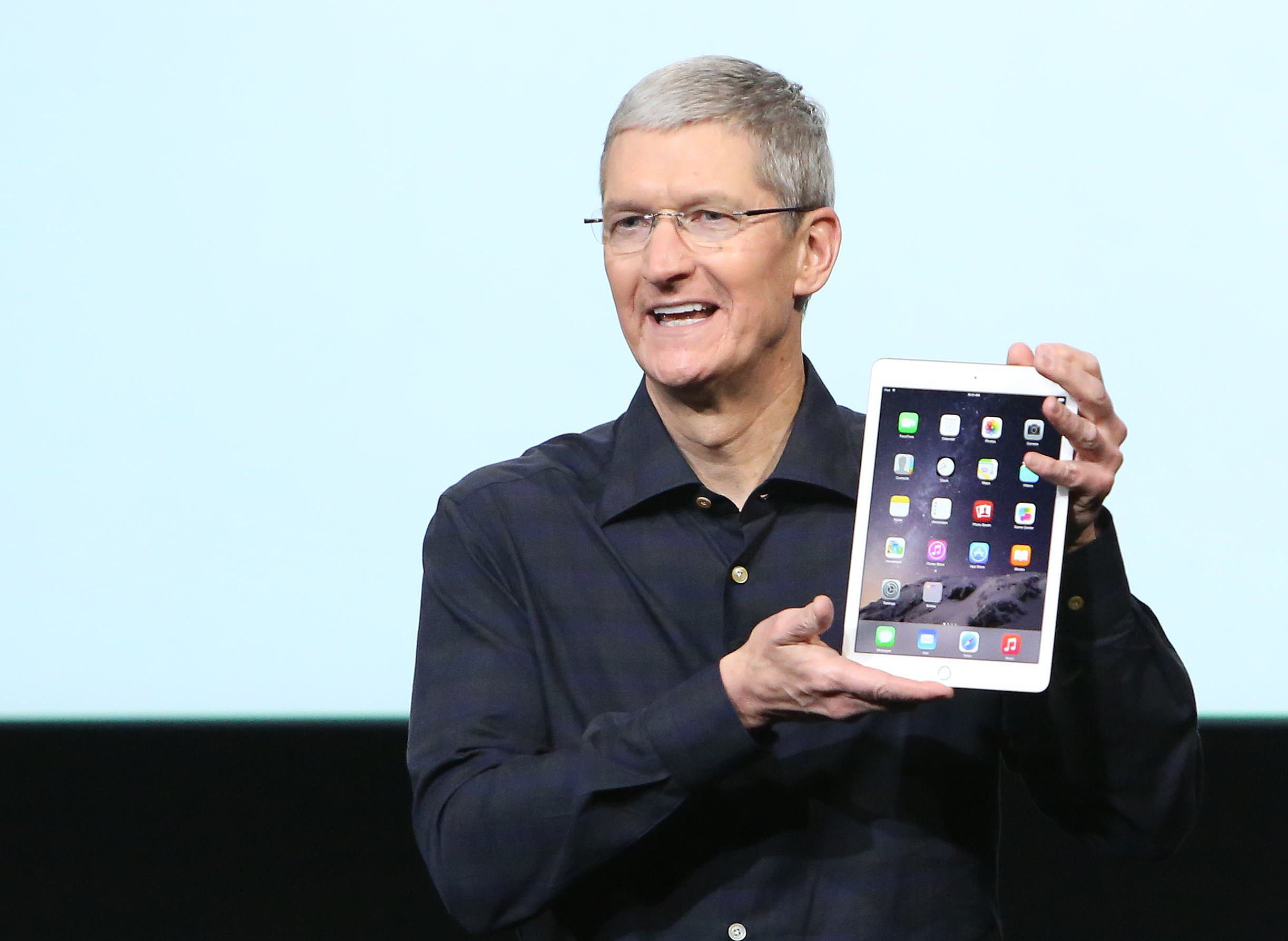 Apple held a product announcement event today at its headquarters in Cupertino, California—the first to follow last month's grandiose event that unveiled the iPhone 6, Apple Watch, Apple Pay and, randomly, a U2's new album. Despite the lack of pomp, there was no shortage in new devices and product developments. Here are some important ones:
iPad Air 2 and iPad Mini 3
Apple unveiled its new iPad, the iPad Air 2. At 6.1 millimeters, it is "18 percent thinner than the first iPad Air," Apple's Phil Schiller told the crowd, "It's the world's thinnest tablet." But the upgrades didn't stop there. The processor is 12 times more powerful than the original iPad, it has adopted the Touch ID fingerprint reader and comes with new and improved cameras. The company also revealed the iPad Mini 3, but besides the Touch ID home button, it doesn't differ much from the previous generation.
Apple Pay
Apple announced that the software for its revolutionary payment feature, Apple Pay, will be released on Monday. The company boasts that Apple Pay will eliminate the need to carry around plastic debit or credit cards by allowing users to upload their payment information into iTunes. When it is time to make a purchase, the user simply taps their phone to a reader. At the time of Apple Pay's initial unveiling, the company had a slew of vendors agreeing to participate, including Disney, McDonald's and Walgreen's to name a few. Since then, 500 banks have signed up to participate as well. "We think that it is going to be profound," CEO Tim Cook said.
iOS 8.1
As soon as Apple rolled out the first update to its new iOS 8 operating system customers began to complain. The update ruined cellular reception and made certain features not work, such as the Touch ID. But the fix, iOS 8.1, will be released on Monday along with Apple Pay. Importantly, iOS 8.1 will bring back Camera Roll, which iOS 8 removed, and will include iCloud Photo Library, where you can store all of the images from all of your devices.
WatchKit
WatchKit, the toolkit necessary for developers to make apps for the new Apple Watch, will become available in November. With the first smartwatch deliveries set for early 2015, this gives developers some time to build. So if you are planning to dive into Apple's world of wearable tech, this is good news.