Apple Will Fix Faulty MacBook Keyboards That Fueled Lawsuits For Free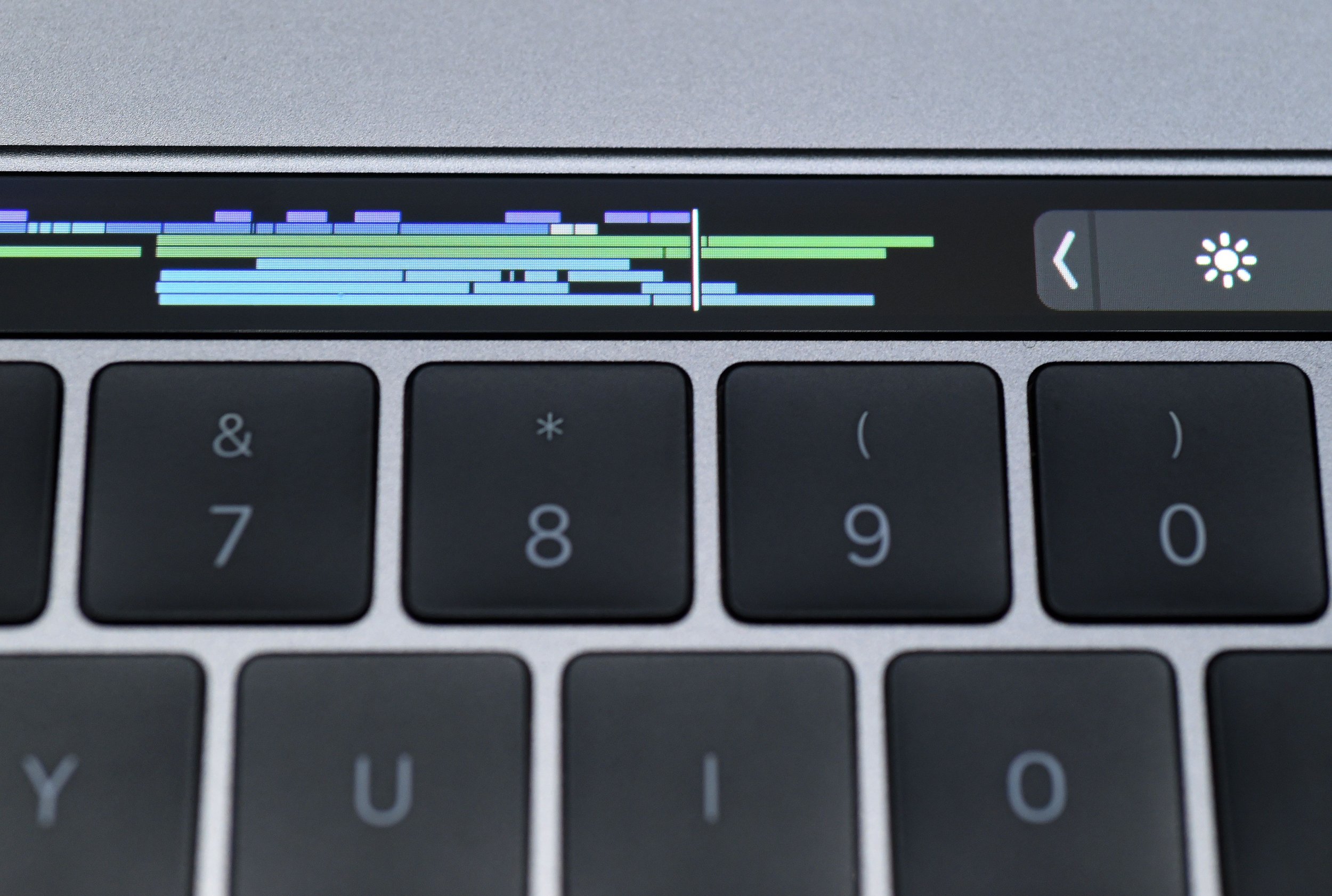 Apple has confirmed that a "small percentage" of the keyboards in MacBook and MacBook Pro models released between 2015 and 2017 may contain faults—including "sticky" characters or repeating on-screen letters—that fueled lawsuits and an online petition this year.
The California-headquartered technology company said on its website that it will now offer free examinations and servicing to nine different models. Previously, Apple Support offered a step-by-step guide on how to clean keyboards amid accusations that fundamental issues with the MacBook's "butterfly" design meant letters could become defective if detritus lodged under a key.
According to Apple, the butterfly mechanism offers "greater comfort and responsiveness" than a traditional "scissor" design. Customers disagreed. A lawsuit in May accused the company of being negligent to users' complaints, adding that it may have been aware of problems before the computers went on sale to the public. A petition calling for a mass recall gained over 31,000 signatures.
"These keyboards don't work," the call-to-arms stated. "Every one of Apple's current-gen MacBook Pro models, 13" and 15", is sold with a keyboard that can become defective at any moment due to a design failure," it claimed, adding: "The problems are widespread, consistent, and infuriating." An Apple Insider probe earlier this year claimed butterfly keyboards failed at a greater rate than prior models.
According to 9to5Mac, which first reported news of the replacement program, there have been a total of three separate class action lawsuits filed against Apple over the keyboard problems.
While playing down the scope of the problem, Apple acknowledged it following months of radio silence. "Apple or an Apple Authorized Service Provider will service eligible MacBook and MacBook Pro keyboards, free of charge," it now states online. "The type of service will be determined after the keyboard is examined and may involve the replacement of one or more keys or the whole keyboard."
The company said the MacBook will have to be examined before any replacement is offered. Any customers who paid for a keyboard replacement could now be liable for a refund, it added.
"If your MacBook or MacBook Pro has any damage which impairs the service, that issue will need to be repaired first," Apple noted. "In some cases, there may be a cost associated with the repair."
Affected customers can identify their computer's model by visiting the operating system's Apple Menu, and clicking "About This Mac." The following MacBook models are eligible to apply for the free replacement:
MacBook (Retina, 12-­inch, Early 2015)
MacBook (Retina, 12­-inch, Early 2016)
MacBook (Retina, 12-­inch, 2017)
MacBook Pro (13­-inch, 2016, Two Thunderbolt 3 Ports)
MacBook Pro (13-­inch, 2017, Two Thunderbolt 3 Ports)
MacBook Pro (13-­inch, 2016, Four Thunderbolt 3 Ports)
MacBook Pro (13-­inch, 2017, Four Thunderbolt 3 Ports)
MacBook Pro (15-­inch, 2016)
MacBook Pro (15-­inch, 2017)
It remains unclear how the replacement scheme will impact ongoing litigation or if the repair process will appease frustrated users. Apple did not respond to a request for comment.