Applebee's is hitting the pause button on advertising with CNN after a controversial ad placement was made on the cable news network.
The American restaurant chain said in a statement, shared by Forbes journalist Marty Swant, that it was "disappointed" by the unfortunately-timed placement of the ad.
"We are deeply concerned about the situation in Ukraine. When we were made aware that our ad was placed in this manner, we immediately reached out to CNN to pause our advertising on their network," an Applebee's spokesperson said. "It never should have aired, and we are disappointed in the actions of the network."
Applebee's also confirmed to AdAge that they were stopping ads on CNN for now.
The move comes after an Applebee's ad was aired directly following CNN's coverage of the Russian invasion of Ukraine. The cable news network was showing footage showing the capital city Kyiv with air raid sirens blaring in the background, then it cut to a commercial for the restaurant chain.
A clip of the transition went viral online, as people took to Twitter to criticize CNN.
"CNN's reporting on Russia's invasion of Ukraine sponsored by Applebee's!" one user quipped.
Another person wrote, "Love watching the CNN breaking news split screen where they report a war on one screen and Applebee's $1 margarita on the other."
A CNN spokesperson told Newsweek Thursday that such "squeeze back advertisements have been removed" from coverage on the Russia-Ukraine conflict.
Newsweek reached out to Applebee's for additional comment, but didn't receive a response before publication.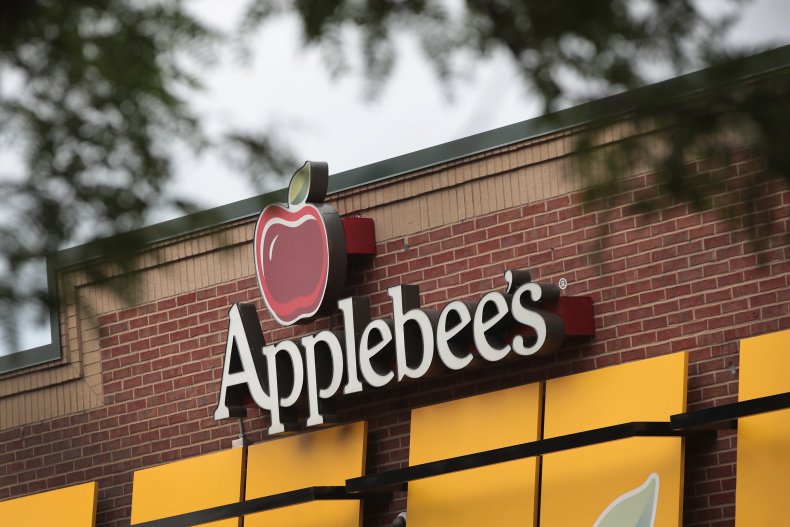 After months of escalating tension, Russia's President Vladimir Putin launched a full-scale invasion of Ukraine on Thursday, just days after he declared the two separatist regions Donetsk and Luhansk as "independent" from the eastern European nation. Newsweek reported Thursday that U.S. intelligence officials expect Kyiv to fall within a matter of days.
President Joe Biden has responded with sanctions on Russian banks and oligarchs, as well as restrictions on what U.S.-made technology Russia will be able to import. But some congressional leaders are calling for sanctions on Putin himself and removing the nation from the SWIFT international banking system. Ukrainian Foreign Minister Dmytro Kuleba on Friday also urged the U.S. to ban Russia from SWIFT.
Biden said in an address delivered from the White House Thursday that Putin's ultimate aim is to reestablish the Soviet Union.
"Putin is the aggressor," he said. "Putin chose this war. And now he and his country will bear the consequences. This is a dangerous moment for all of Europe, for the freedom around the world. Putin has committed an assault on the very principles that uphold global peace."